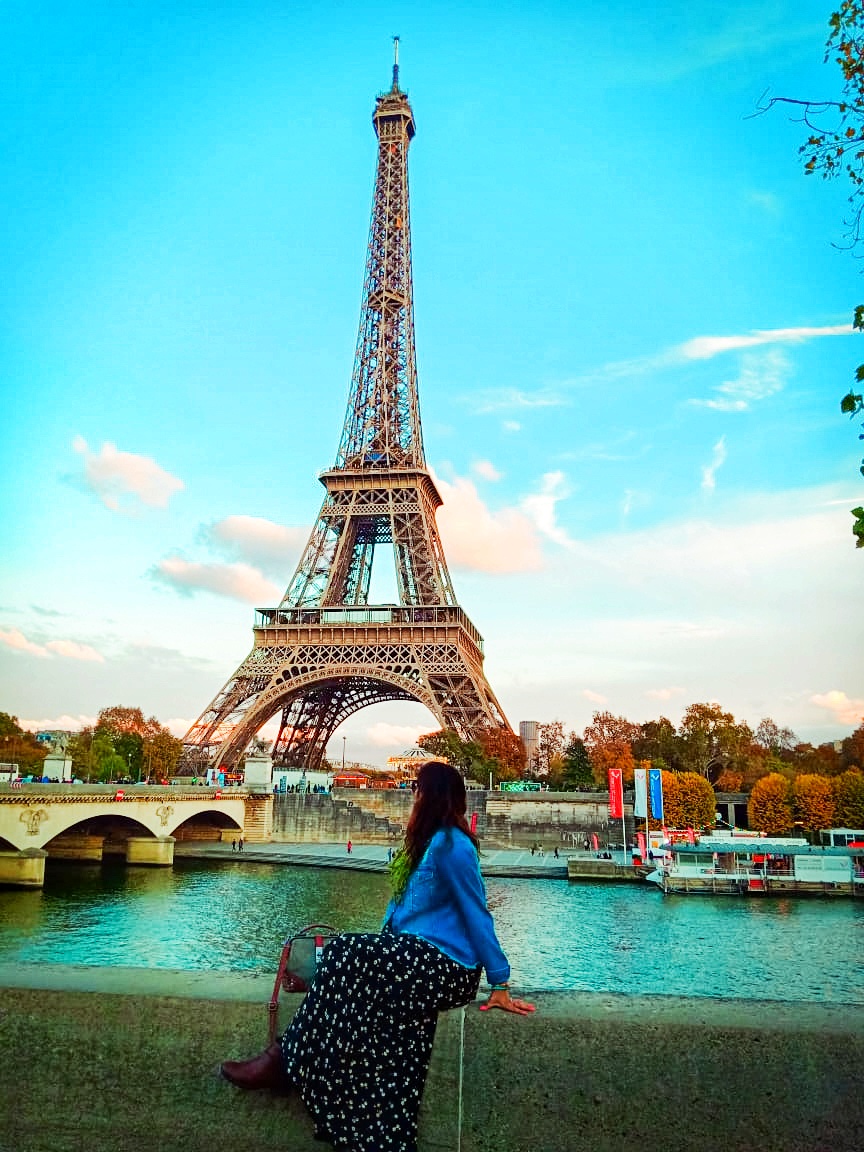 Paris "city of love" France's capital, may be a major European city and a world center for art, fashion, gastronomy and culture. I'll never forget my first time in Paris. It was November first week. Paris is a feeling. I get chills thinking about it. You can't NOT be romantic about Paris.  I think it fits the bill for almost any kind of traveler (and yes, there are different kinds). Whether you would like to relax, explore, learn, feast… it's all there, waiting for you. Here is travel guide to Paris, France.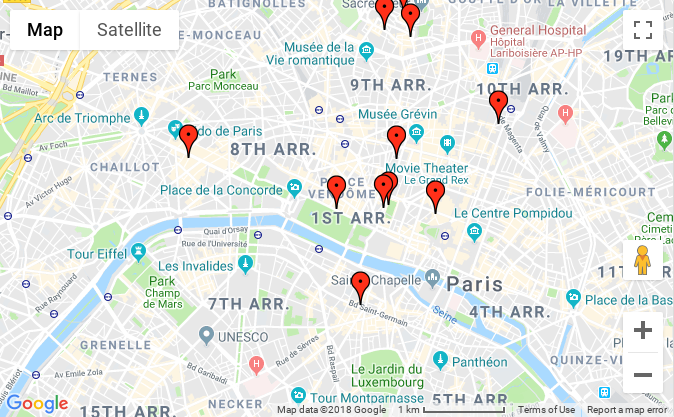 HOW TO GET THERE
You can land at Charles de Gaulle airport and easily take public transportation. Or, if you are closer, you can take the metro train. There are serval high-speed trains that route into Paris. Typically they come into Gare de l'Est, Gare du Nord, or Gare de Lyon.
GETTING AROUND PARIS
I highly recommend taking the Paris metro. This is easier (and less expensive and trafficy) than a cab. The city is GIANT thus walking, whereas okay in some parts, is just not as feasible if you want to see it all. There are 16 lines and it's easy once you get the hang of it, promise. In addition you can use google maps via train transport as well it damn simple.  There is a Metro and bus and your price ticket are going to be smart for each. You can buy single tickets for €1.90 and similarly day passes if you're planning on using the Metro a lot – they cost €7.50 for central Paris. You can also buy a carnet of 10 tickets at a reduced price of €14.90 from station ticket machines if you are staying 3-4days in Paris.
WHEN TO GO PARIS
I really think you can go anytime throughout year. However, winter is LOVELY because you really will avoid the crowds. But i will be able to say, going in the spring and summer is lovely because flowers are blooming.
HOW MUCH MONEY YOU'LL NEED IN PARIS
The French are passionate about food, but eating out in Paris can take a huge bite out of your budget, especially in touristy areas. This is attending to, of course, vary by where you eat and where you stay. Because if you're staying in an apartment or hostel with cooking facilities, you can take full advantage of the great range of fresh produce in Parisian markets and supermarkets.
But let me tell you, my trip to Paris was with the dynamic cheap duo we ate a lot of meals from street side restaurants which may not be so fancy. So we had Pizza, Burger and a drink on days with walk around city one night for a fancy dinner. But oddly enough, my favorite meal was our pizza, wine, and cheese from the small restaurant as we sat outside the Eiffel Tower and watched it light up. Likewise, you can do it cheaply. Your cost will come in for museums and attractions, and of course, what you eat.
TOP CITY VIEWS
So, Let's start with The Eiffel Tower. It's classic Paris and also the morning is that the best time to travel for excellent views while not the maximum amount of a crowd. But don't worry, this won't be the only time we go. We also have to go at night to watch it light up! If you want to avoid lines and crowds, the earlier that you can get up, the better.
From here, you can head to Arc De Triomphe. A staggering arc in the center of the street. This is a good read of the Avenue des the Champs-Élysées, one of my favorite streets. Similarly If you're hungry, the Champs-Élysées, is a great place to find a bite to eat. So just strolling this street is an experience in itself.
Next, head over to one of my favorite spots, the Grand Palais. Sometimes the road may be quite long, but they are lovely inside. The Grand Palais is a museum and exhibition hall, often with events taking place. The Petit Palais is an art museum, worth the look inside, because the whole building is art in itself.
From here, head over to the river Seine for a view of my favorite bridge in the world, the Pont Alexandre III. This is still one of the best spots to people watch in Paris. if You remember it from the Movie "Midnight in Paris."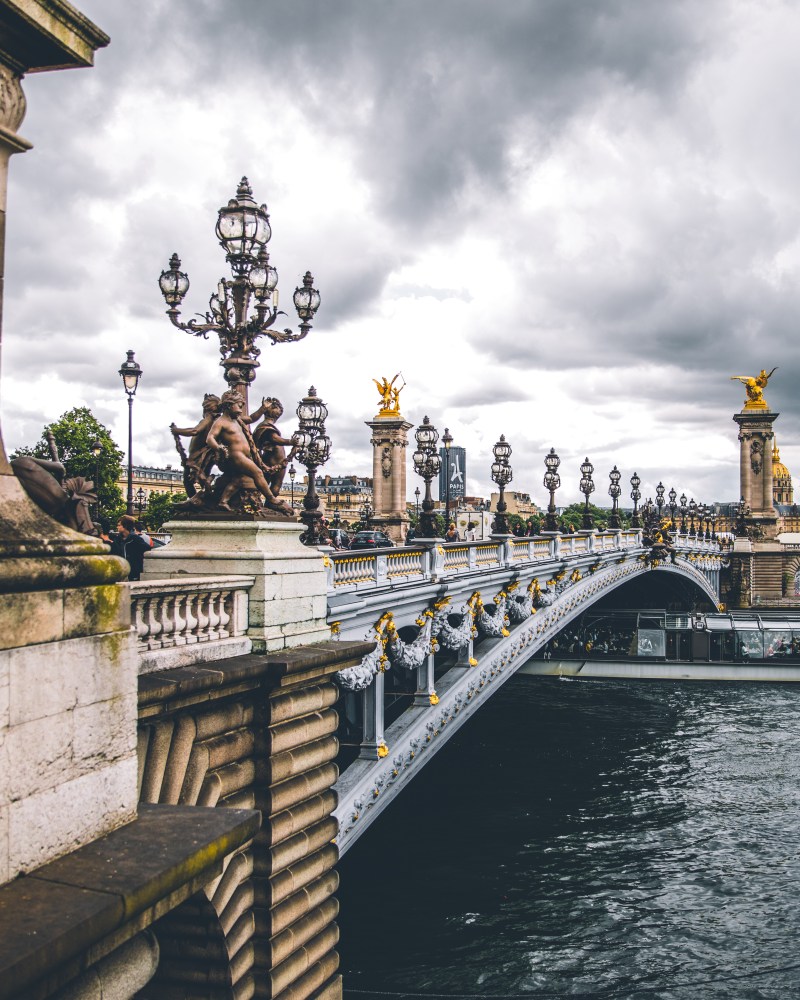 There are three museums near here that I think are worth the visit: Musée d'Orsay, Musée de l'Orangerie, and Musée de Rodin. And I think out of the three, go to the Orsay. Because it's an old train station and holds some of the world's greatest art. The art here is focused on the period of 1848-1940, while the Lourve focuses on art before that period. Also don't forget that the Louvre is closed on Tuesdays. The Louvre one in all the simplest of museums within the world.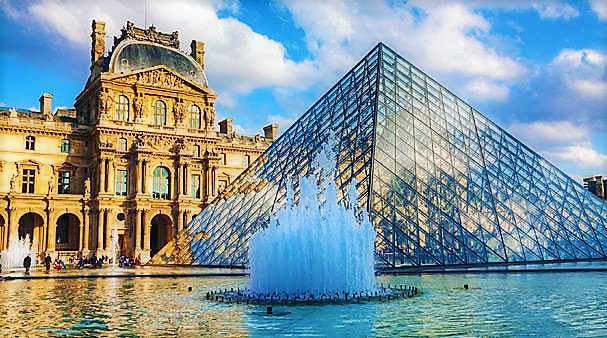 So, prepare to spend at least a couple hours in the museum. If you're visiting lots of museums and attractions, it's worth getting a city pass. There are a couple of different types.
If you time your visit to coincide with the first Sunday of each month, many museums are free to visit. They include big names like the Musée d'Orsay, Musée du Quai Branly, Pompidou Centre and Picasso Museum. Others are only free off-season (which is generally from 1 October or 1 November until 31 March) like the Louvre, Arc de Triomphe and Sainte-Chapelle. So you can find a full list here. They do get really busy though, so get in there early.
One of the most iconic churches in the world, the twin steeples tower above all the grand buildings nearby the Notre Dame. Don't forget to explore around here. There are plenty of great coffee shops and restaurants and lovely trees.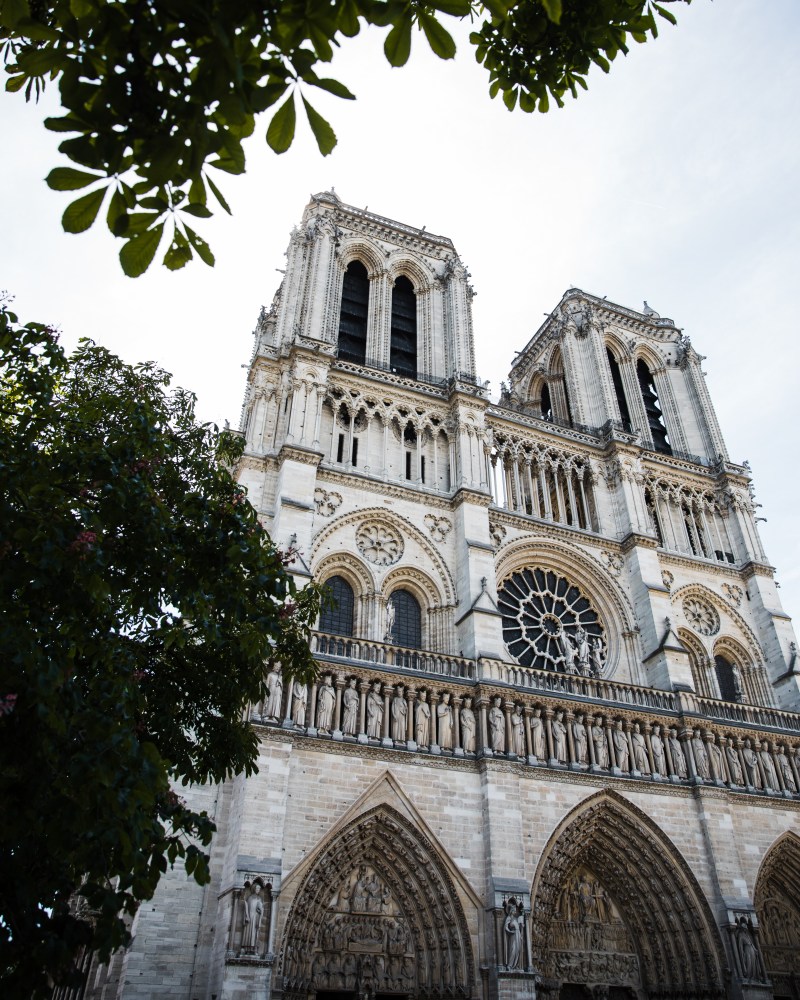 the Sacre Couer: Step inside the church for more lovely architecture and paintings.
Don't forget to take in the view. You can really see how dense Paris is from here. The white domes of the basilica are the highest point in the city, so climb up to the top for a spectacular view.
Find your way back down on Rue de Martyrs and pick a spot for lunch. This is a great area for funky shops and coffee.
Of course, one of my favorite things to do is just to walk around and see the city. It's so romantic and tells a story with each step. Monmarte is one of the most interesting parts of Paris. I highly recommend doing a free walking tour. This is one of the best ways to truly get a feeling for a place, and learn some gems about the city and it's people.
On our tour, we started with the Moulin Rouge, then headed up to Le Mur Des Je t'aime where you'll see "I love you" written out in 300 languages. You can also pass by famous cafes, like the one from the movie "Amélie".
It's necessary to grab a Café au Lait and a croissant and just walk around the city, taking in the sights. Paris is just so fun to walk around and get lost.
Cap off your trip with seeing the Eiffel Tower light up at night. There is absolutely nothing in the world like it. This is where I fell deeply in love with Europe.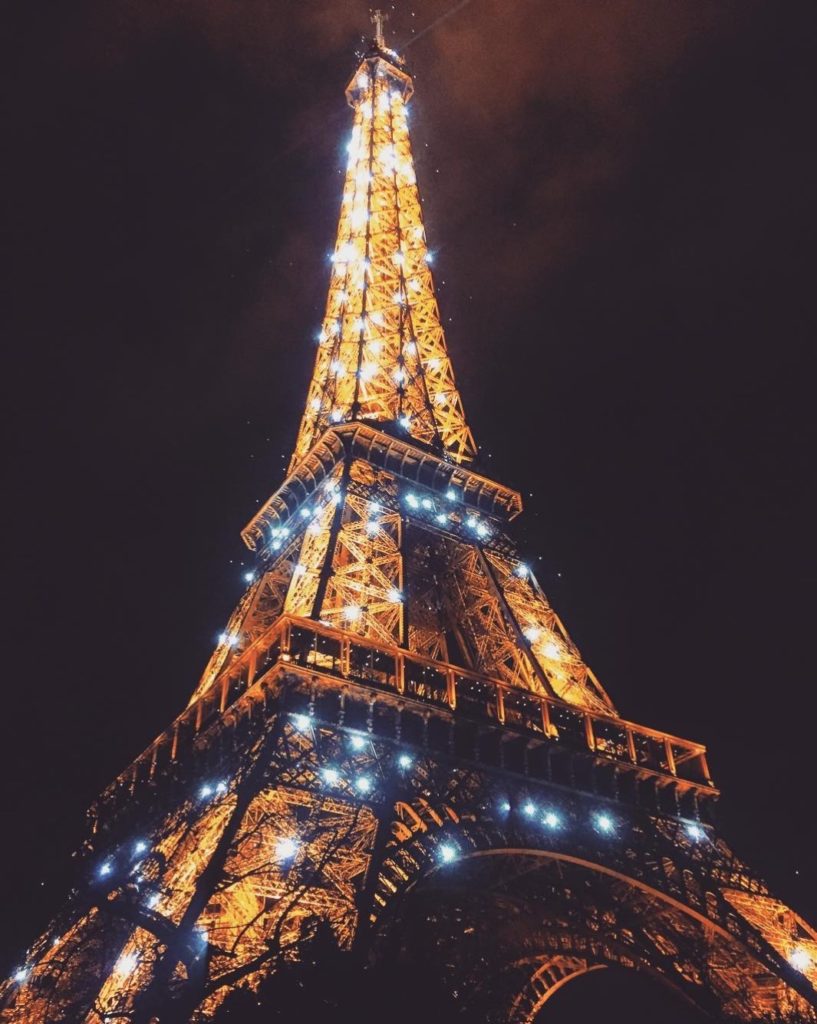 There is so much to see and do, you really can't go wrong. But having a plan beforehand is always a good idea. I know this was a lengthy guide, but I wanted to give you the very best travel guide to Paris, France ever.
If you liked this guide, pin it so you don't forget it. So I hope this helps with planning your Paris trip.
Do you have a favorite place in Paris? Tell me below!
Love,
Hayyaa…