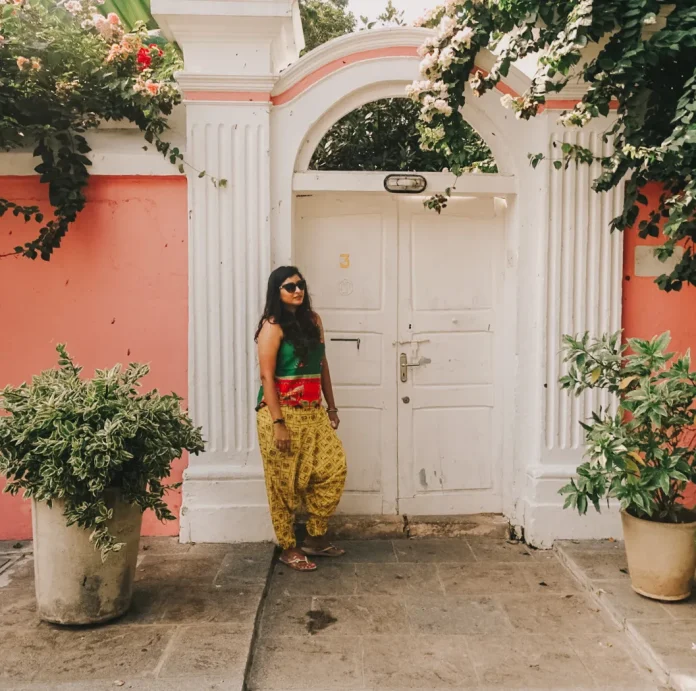 Pondicherry is a beautiful destination often referred to as the "French capital of India," and it's definitely worth considering for your travel plans. This charming town has a strong French influence, to the extent that you might feel like you're in France rather than India. The locals are fluent in French, and the dining experience in the restaurants is a highlight of Pondicherry. You can explore churches, relax on the beaches, discover unique artifacts, savor delicious cuisine, and find peace of mind here. Whatever you're looking for in a vacation, Pondicherry has it all. So, if you're searching for a reason to visit this picturesque town, you don't need to look any further. Here's a list of things you can enjoy in Pondicherry – it's like having a little piece of France in India.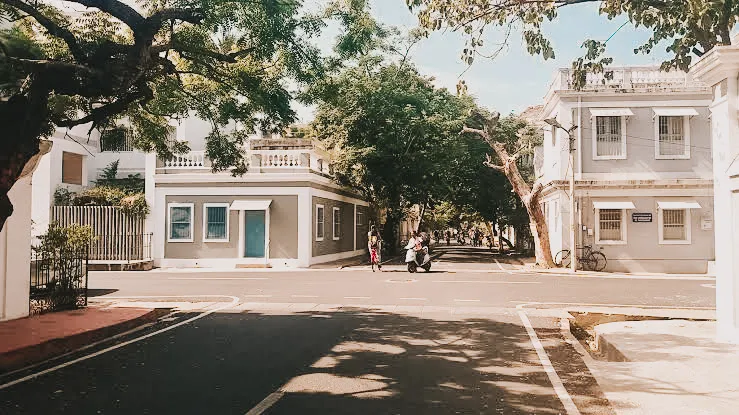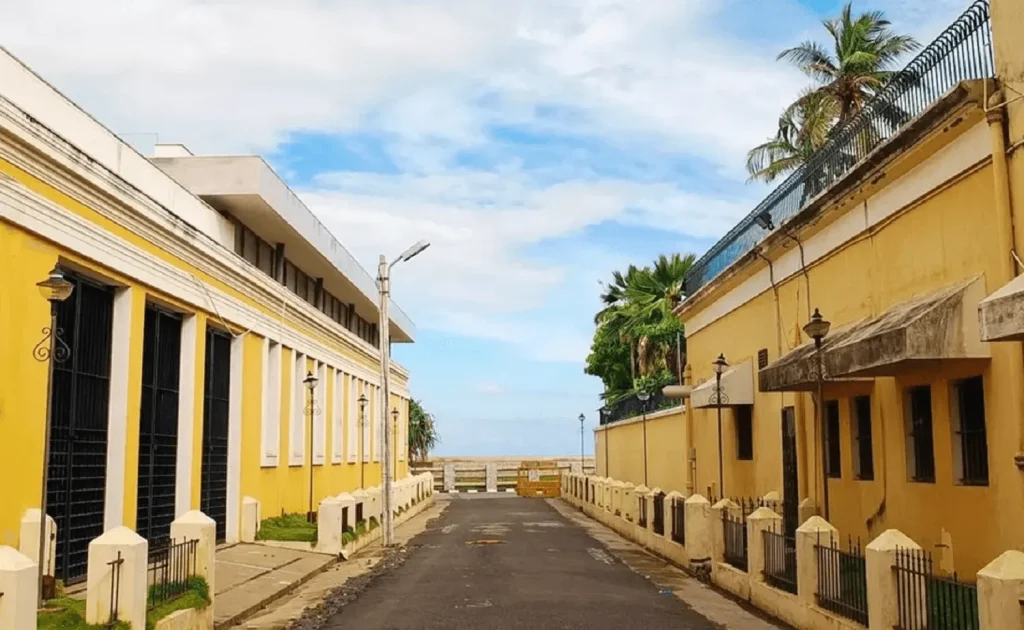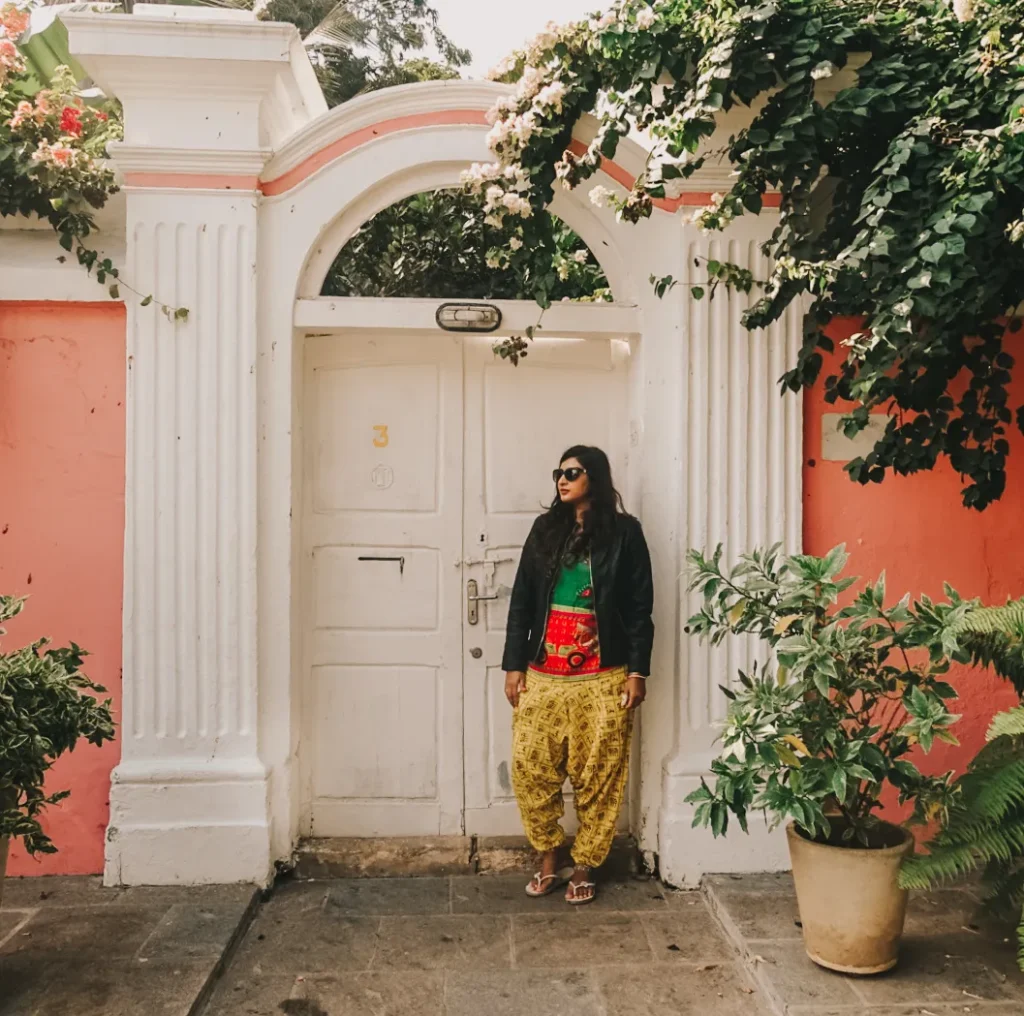 Best Time to Visit Pondicherry
The best and most comfortable time to visit Pondicherry is during the winter and pre-winter months, from October to February. This period is ideal for a holiday, and it's a popular weekend destination for people in South India due to the abundance of activities available.
How to Reach Pondicherry
Pondicherry is situated 162 km from Chennai, Tamil Nadu. The nearest international airport is in Chennai, while the nearest domestic airport is in Pondicherry itself. You can easily find direct cabs and buses from the airport to Pondicherry. Additionally, there are direct flights from major cities like New Delhi, Kolkata, Mumbai, Hyderabad, and others, though flight frequency may vary by season.
Pondicherry also has a busy railway station connecting it to various metro cities in the country, including Chennai, New Delhi, Jaipur, Bangalore, Mumbai, and Kolkata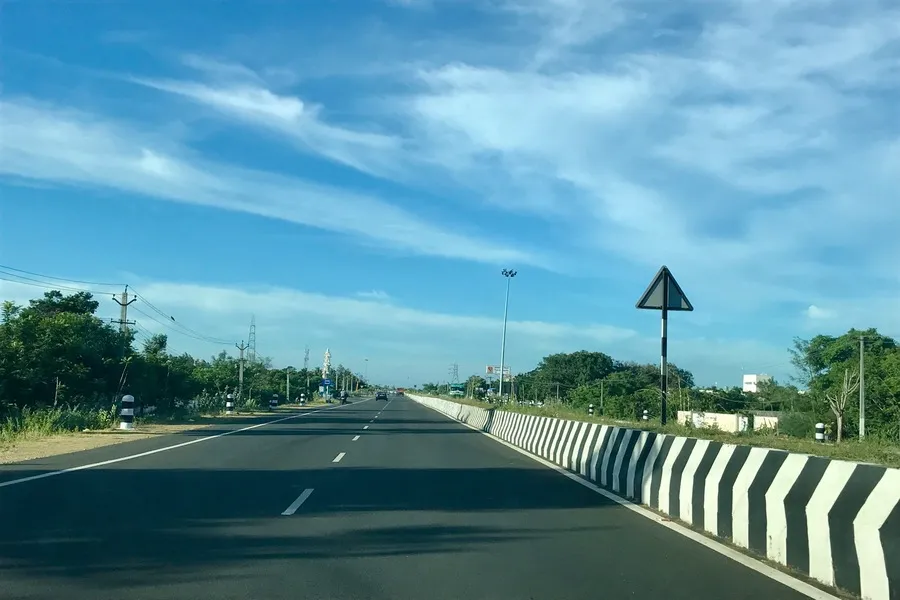 Pondicherry is well-connected by road, and you can find private and public buses as well as cabs from cities such as Chennai, Ernakulam, Coimbatore, and Bangalore. The journey from Chennai to Pondicherry by road takes less than 3 hours.
If you prefer, you can book a cab online in advance through platforms like Goibibo, Booking.com, or Makemytrip.
Accommodation in Pondicherry
There is a wide range of accommodation options in Pondicherry to suit different budgets. Staying near the White Town area is recommended as it provides proximity to the promenade and many excellent restaurants and cafes.
Currently, there is only one hostel in Pondicherry, Micasa Hostel, which is known for its quality.
For those with a higher budget, there are hotels in White Town like Villa Krish and Hotel de Petit that offer a pleasant stay at reasonable prices. You can also consider luxury boutique hotels such as La Villa and Palais De Mahe.
In essence, it's advisable to stay in the White Town of Pondicherry to fully experience the French colonial charm that draws visitors to the city.
For more accommodation in Pondicherry have a look on Booking.com here.
Things to Do in Pondicherry
Pondicherry, also known as Puducherry or Pondy, was the largest French colony in India until 1954. Its French influence is still prevalent in the French Quarter, where you can find preserved architecture, cuisine, and language. This area can make you feel like you're in France rather than India.
1. Promenade Beach
Promenade Beach, stretching for about 1.5 km, is a picturesque spot in Pondy. It's perfect for watching the sunrise due to its east-facing location. It can get crowded in the evenings, so the best time to visit is early in the morning. You'll find many restaurants, shops, and stores along the promenade, making it a great place for a romantic dinner with an ocean view.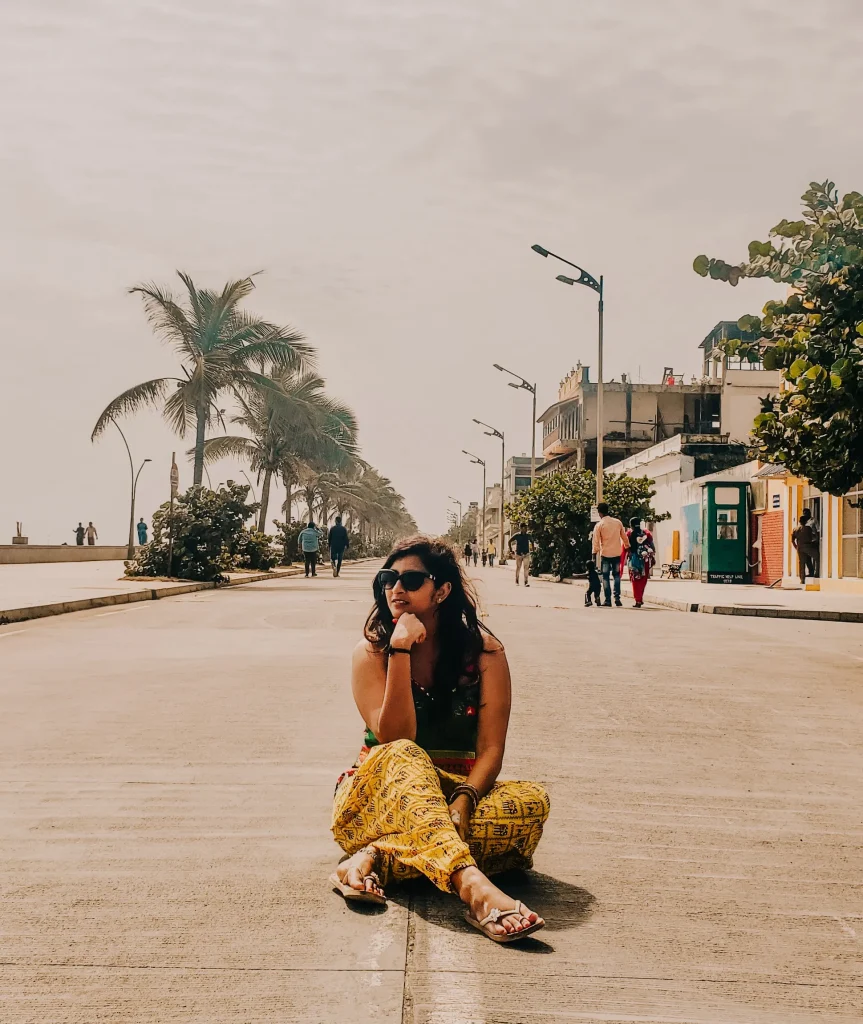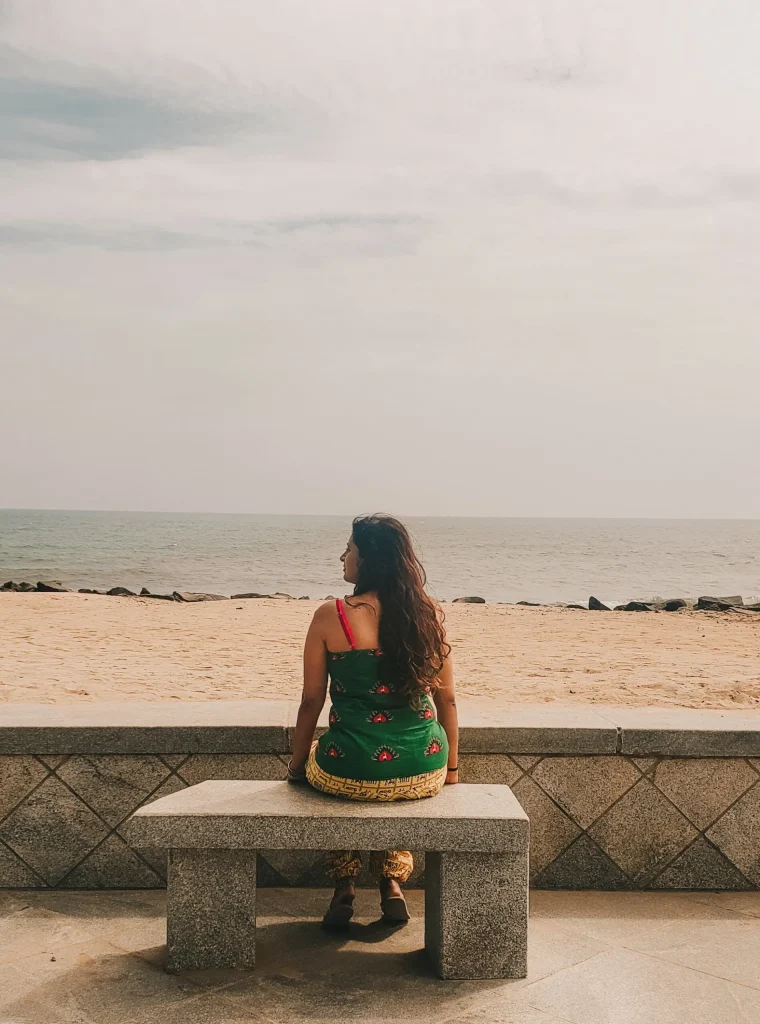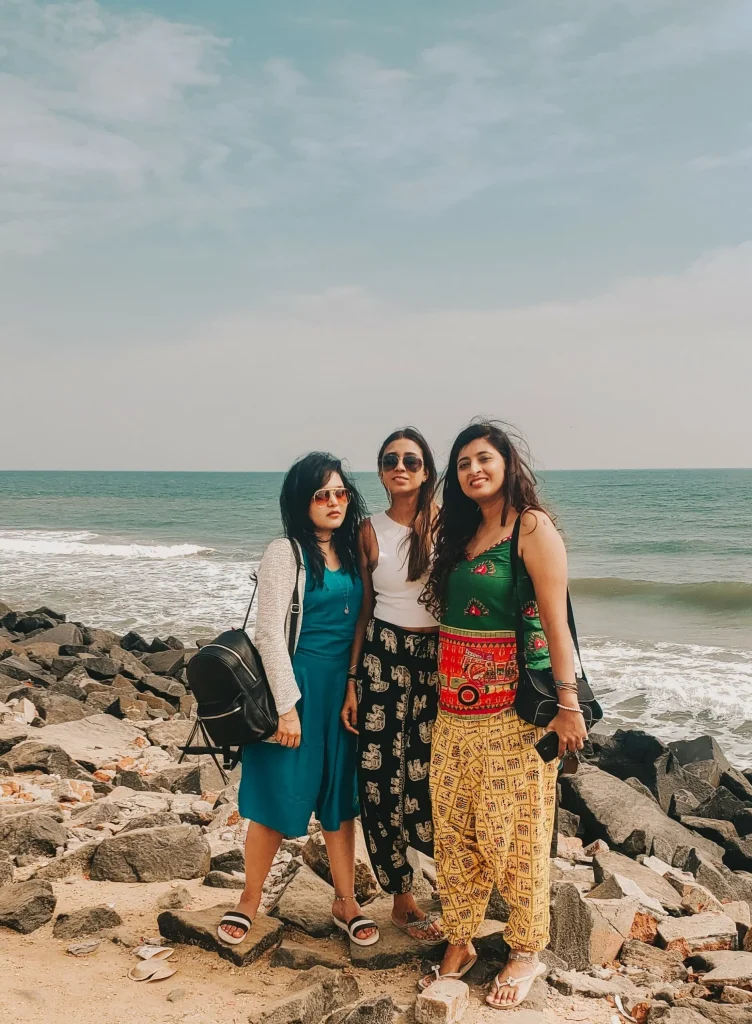 2. Churches
Pondicherry boasts a total of 32 churches, including popular ones like the Basilica of the Sacred Heart of Jesus, Dupliex Church, and Church of Our Lady of Angels. The Gothic French architecture of these churches is mesmerizing, and their peaceful atmosphere is appealing to visitors of all faiths.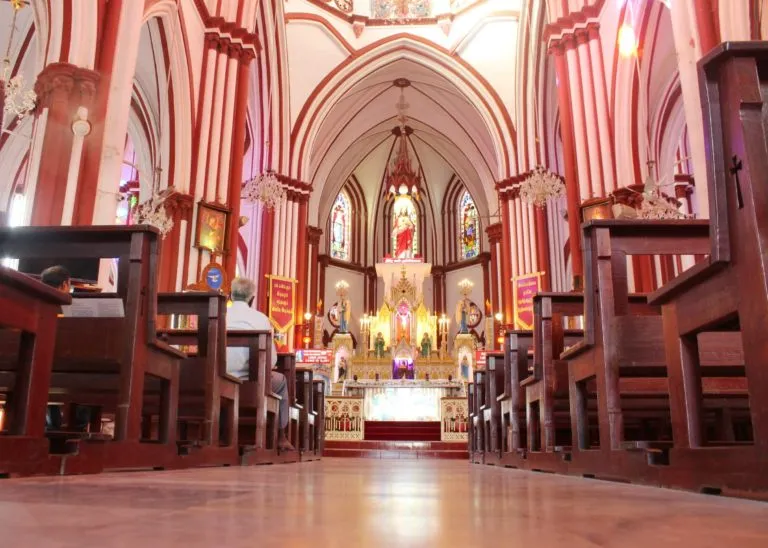 3. White Town – Walk. Cycle. Repeat.
White Town, also known as the French Quarter, is best done on foot or by renting a cycle. This area features well-planned streets with charming houses and bougainvillea-covered gates. The French street names and artistic cafes add to the area's allure.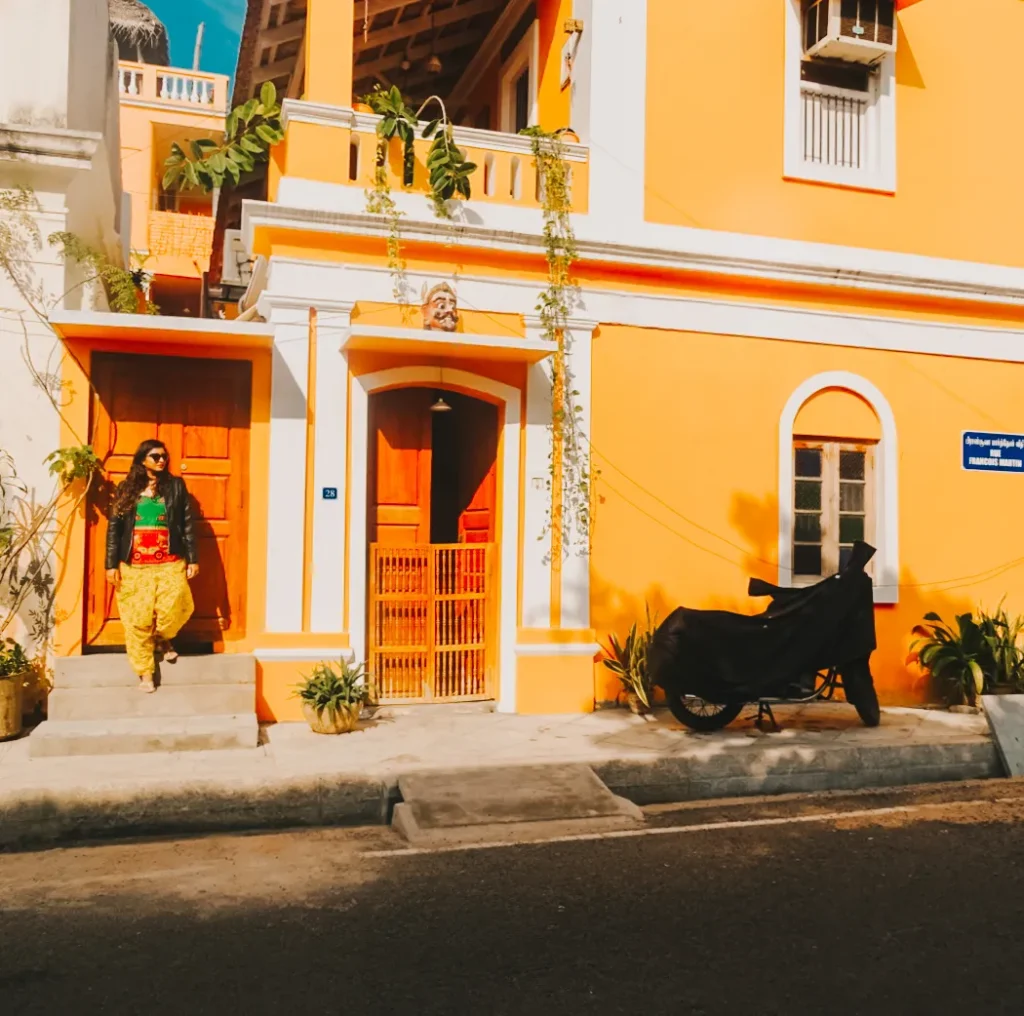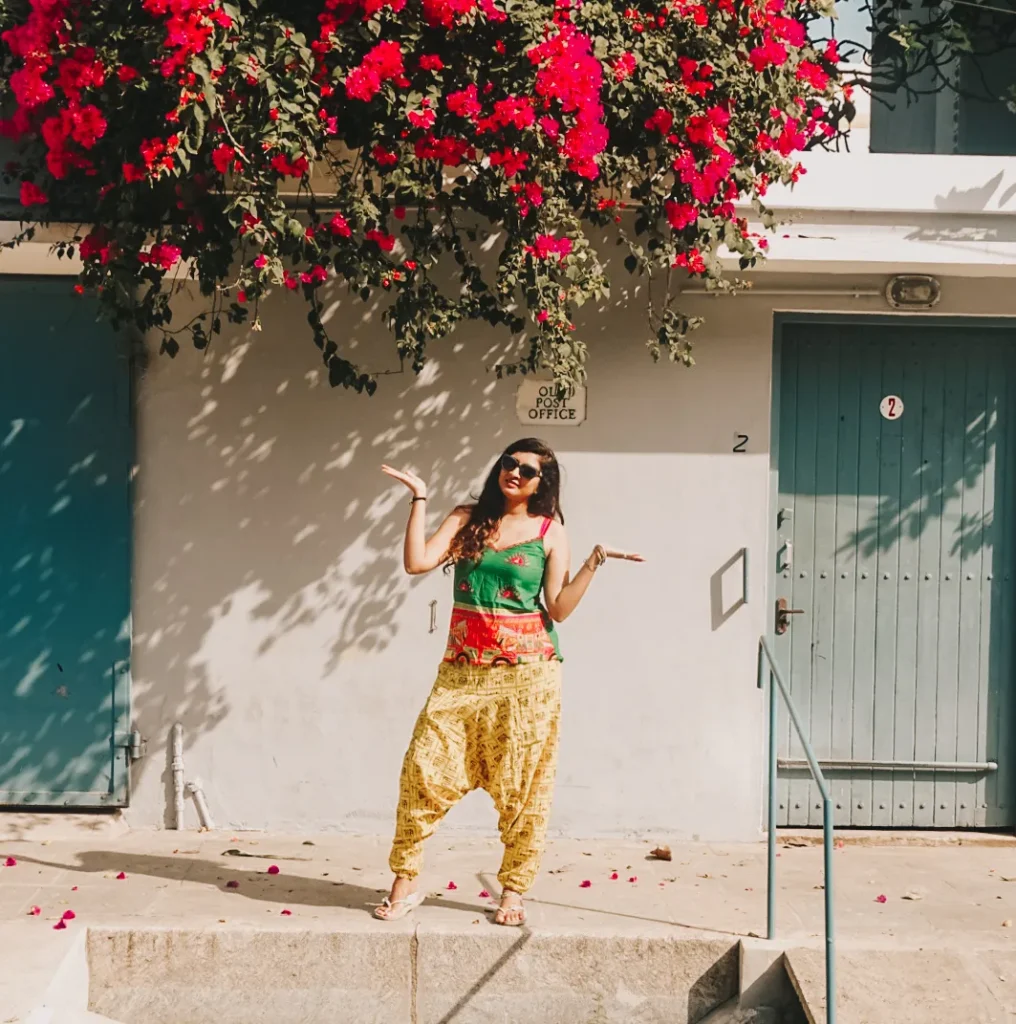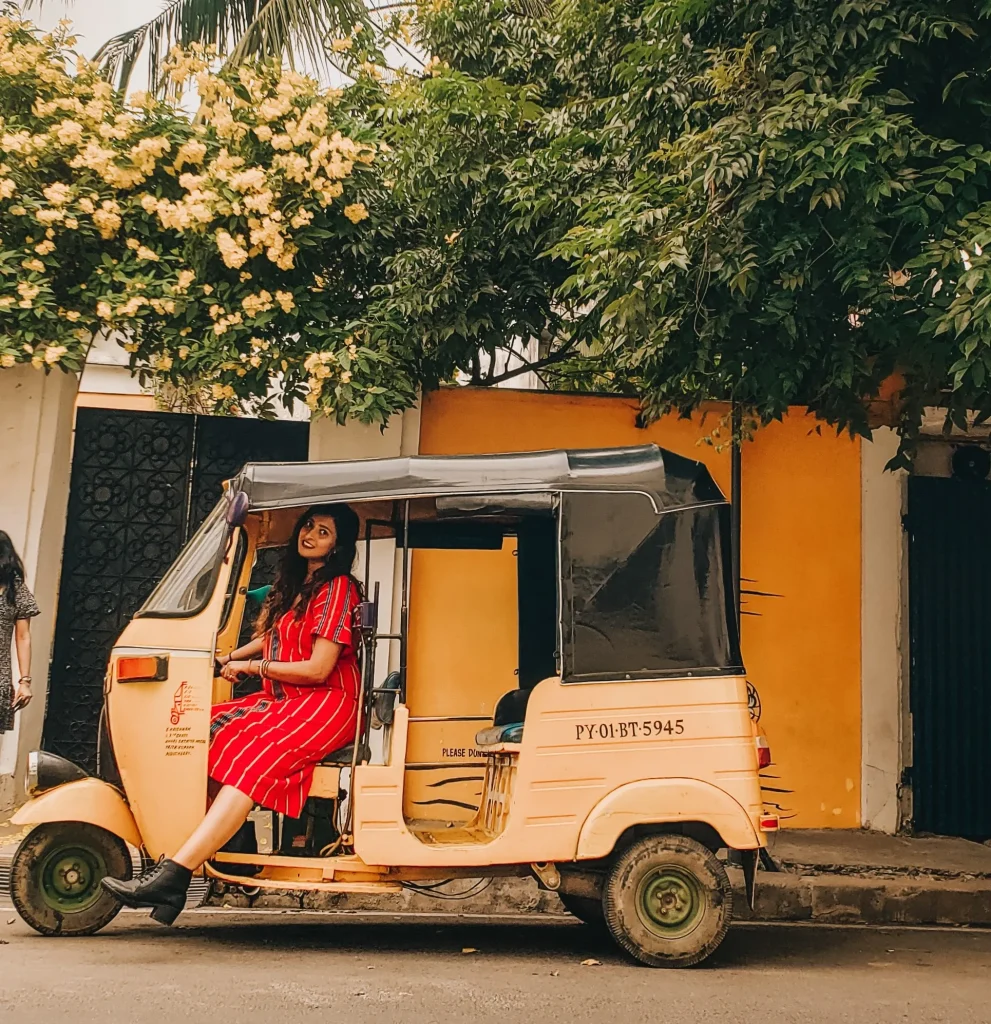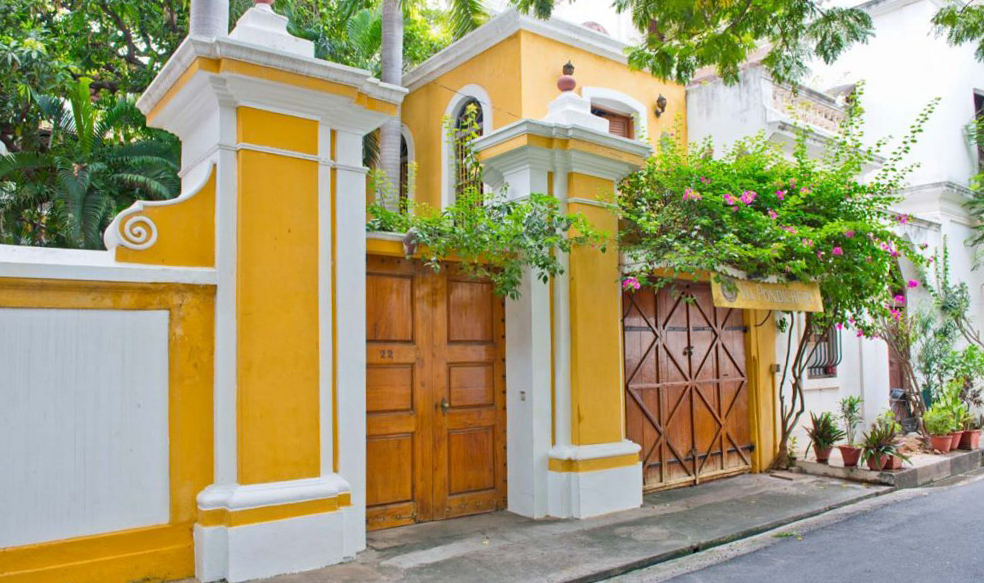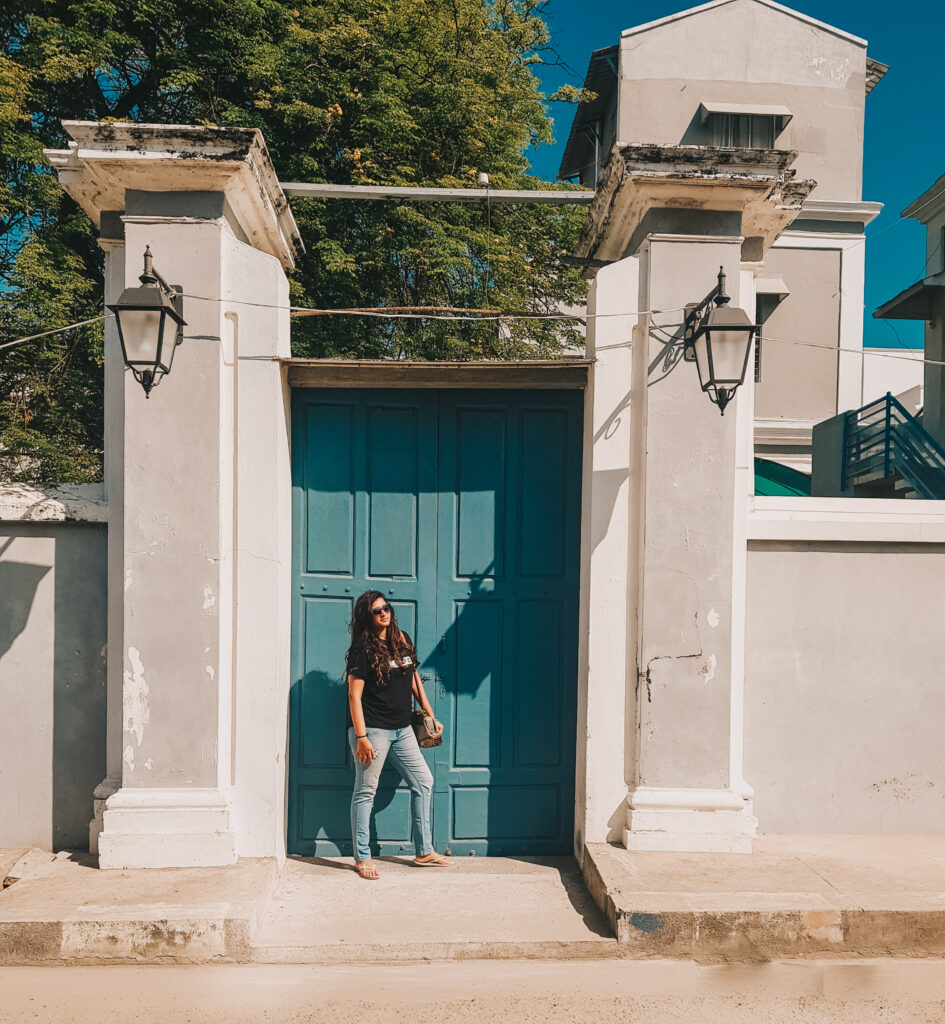 4. Café Hoping in Pondicherry
One of the best things to do in Pondicherry is to explore the many cafes, especially in White Town. Whether you're looking for French food, traditional South Indian cuisine, or continental delicacies, Pondicherry offers a diverse culinary experience.
Café des Art's is one of the most popular cafes in Pondicherry with cool seating and a good menu offering International Food, it can't be missed as it's in a bright yellow building too. It is a Bohemian style restaurant.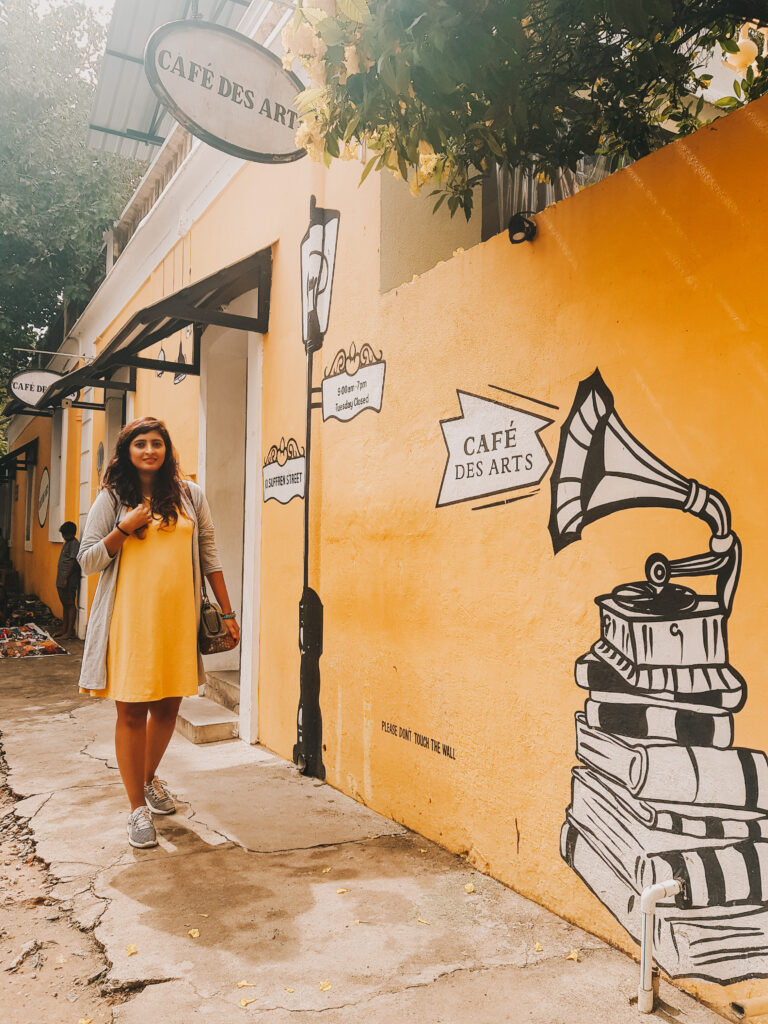 Le Café has a terrace overlooking ocean, is a good place to get a drink in a cafe by the beach but their food is pretty poor quality.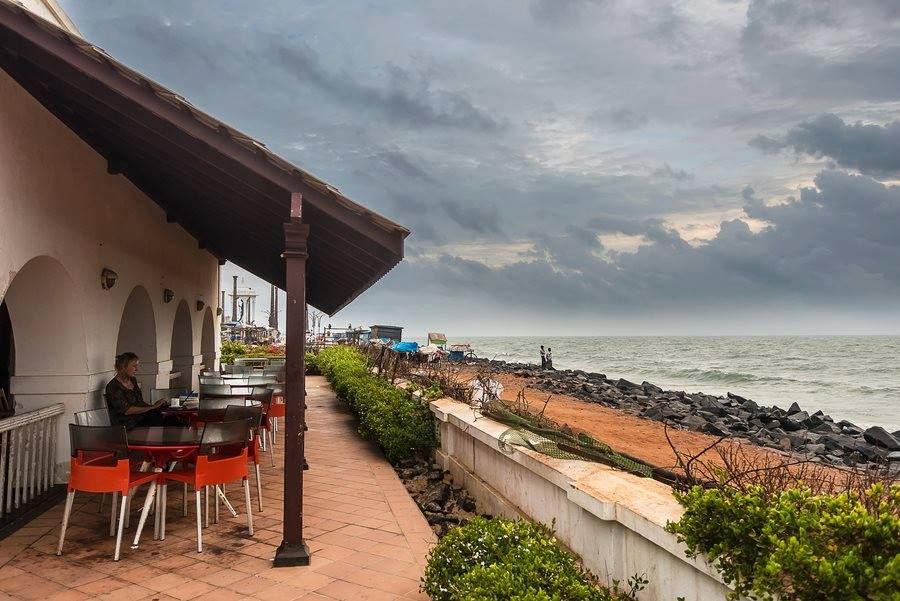 Villa Shanti on Rue Suffren is perhaps the most popular place to eat in Pondicherry. It's really pretty at night when its courtyard is lit up by candles. Both Indian and European fare are served.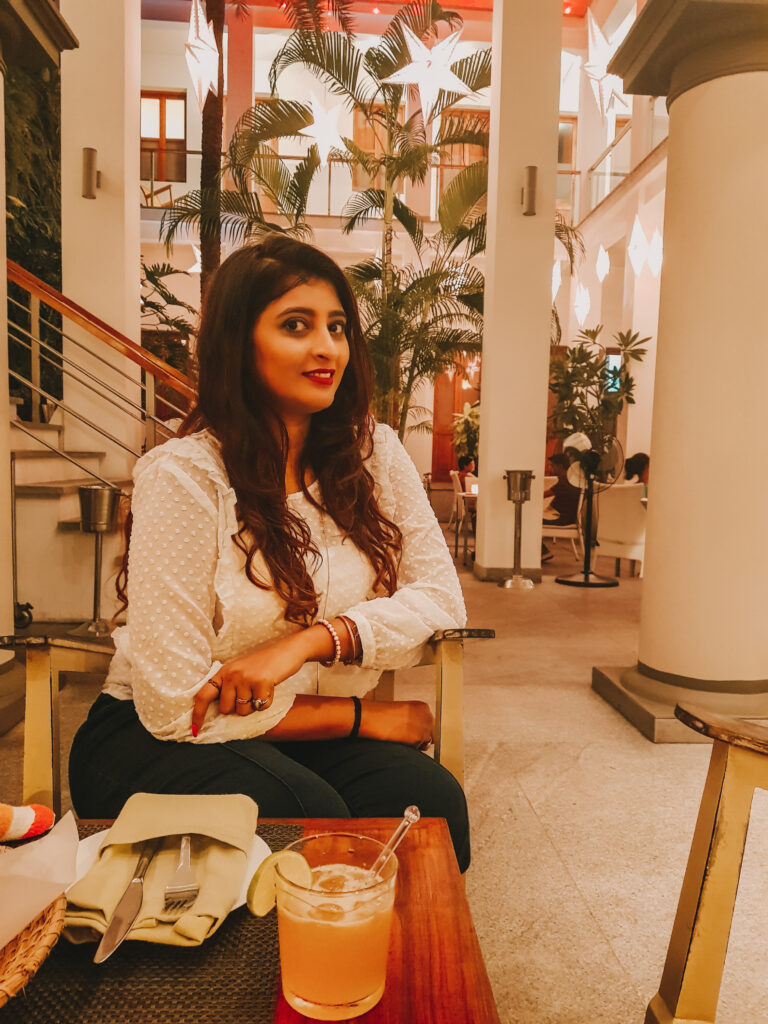 Le Dupleix , the former residence of the French governor-general Joseph Francois Dupleix on Rue De La Caserne, offers fusion "Pondicherry cuisine"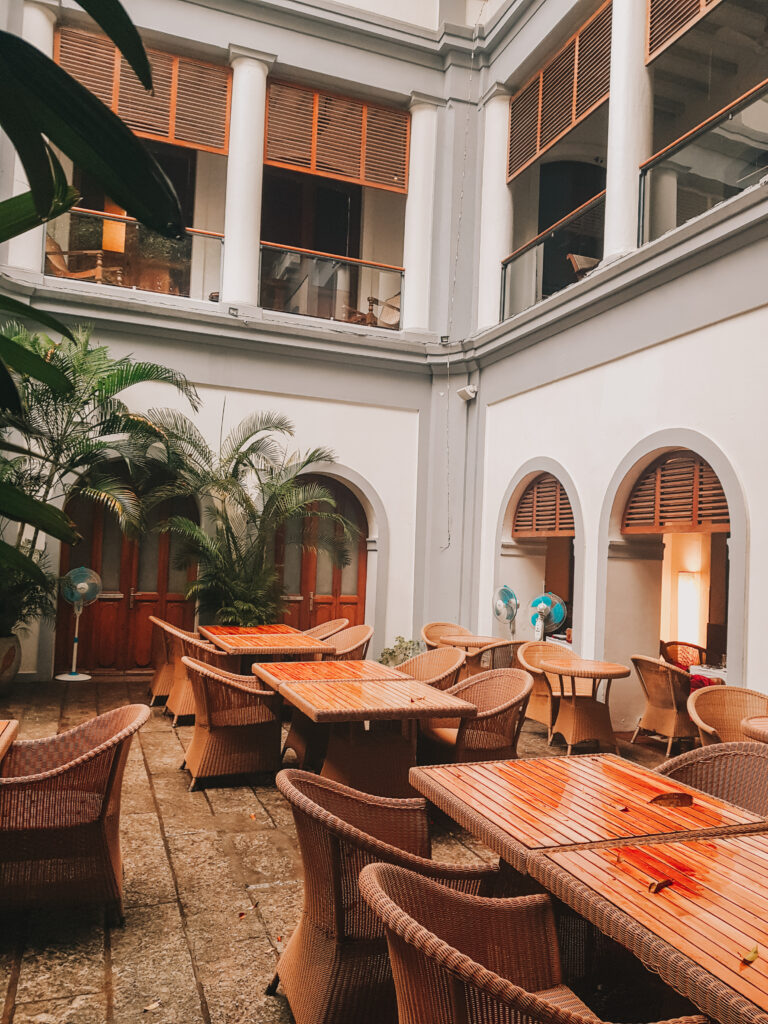 Bay of Buddha This fabulous place is at the promenade. And so the view from this restaurant will make your food more delicious.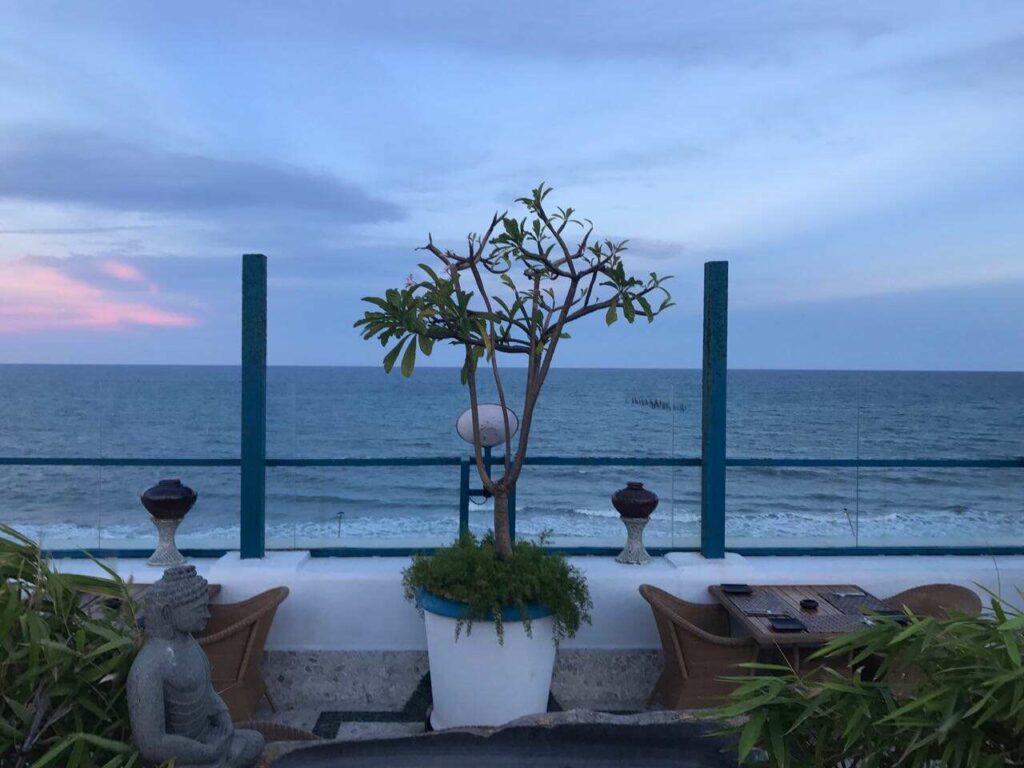 Also Try : Le Club, Rendezvous, & Baker Street for continental & French delicacies, and La Coromandale & Surguru for traditional South Indian recipes
Detailed Post on Cafés in Pondicherry coming soon!!
5. Experience the Nightlife in Pondicherry
Enjoy the night life in French style!
Pondicherry's nightlife is underrated and offers a unique experience with its vibrant pubs and lounges. Due to tax exemptions on liquor, the pubs and bars in Pondicherry are popular among the youth. Some noteworthy places to visit for nightlife include Asian House, Zero House, St. James Court, Ecstasy, Paradise Lounge, and Bamboo Bar.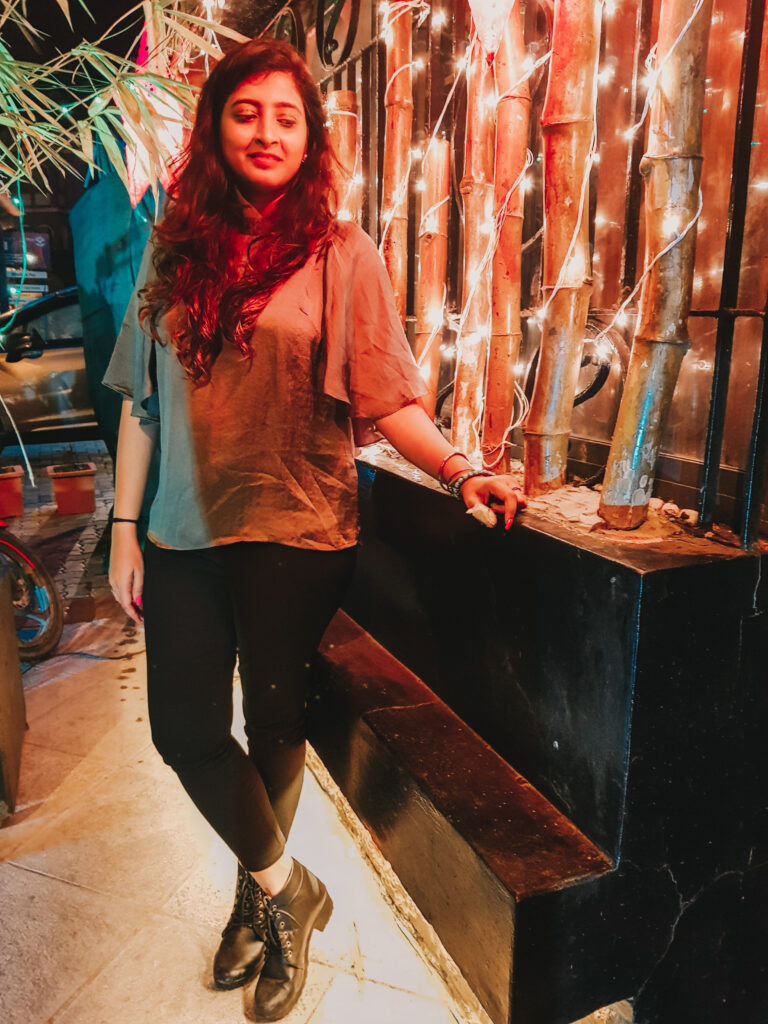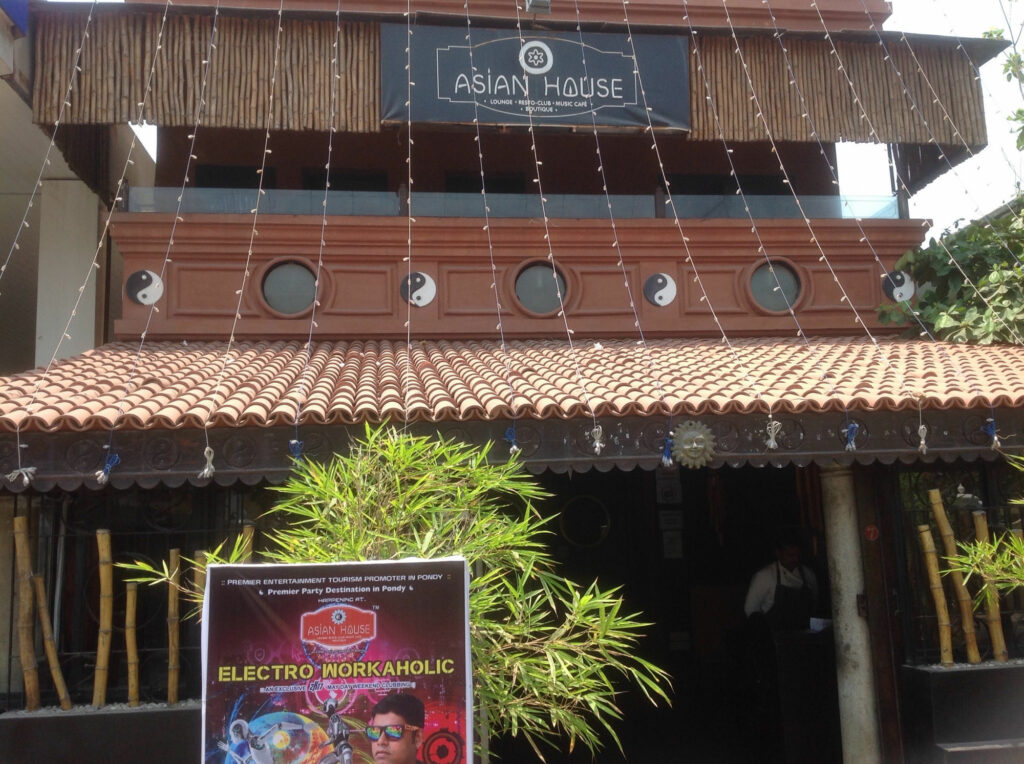 6. Shri Aurobindo Ashram
Ashram For a peaceful retreat focused on yoga and meditation, visit the Shri Aurobindo Ashram. Engage in calming meditation and yoga practices to relax and rejuvenate your mind and body.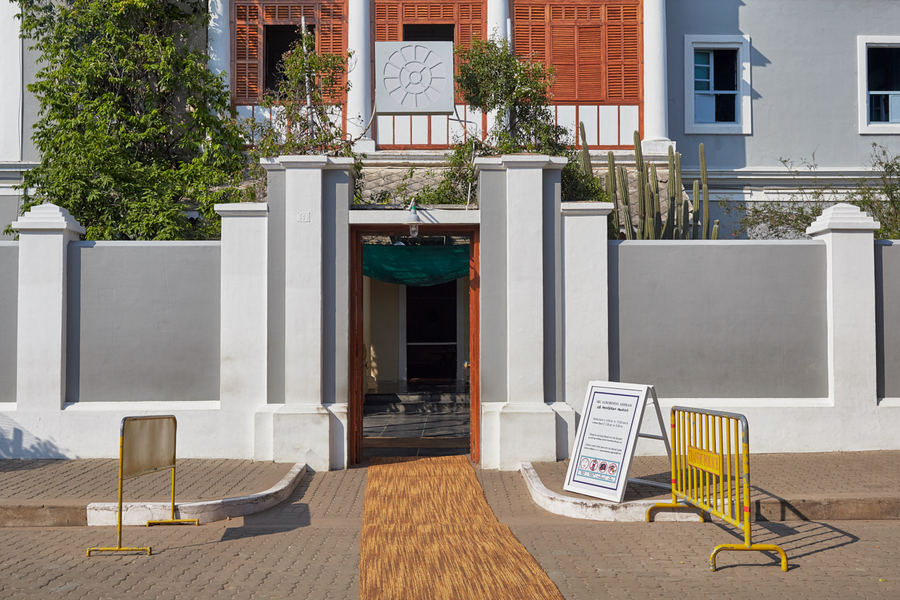 7. Auroville
Auroville, located just 30 minutes from Pondicherry, is an experimental community and township founded in 1968. It welcomes people of all nationalities and aims to promote peace and harmony. At the center of Auroville is the Matrimandir, a symbol of spiritual significance.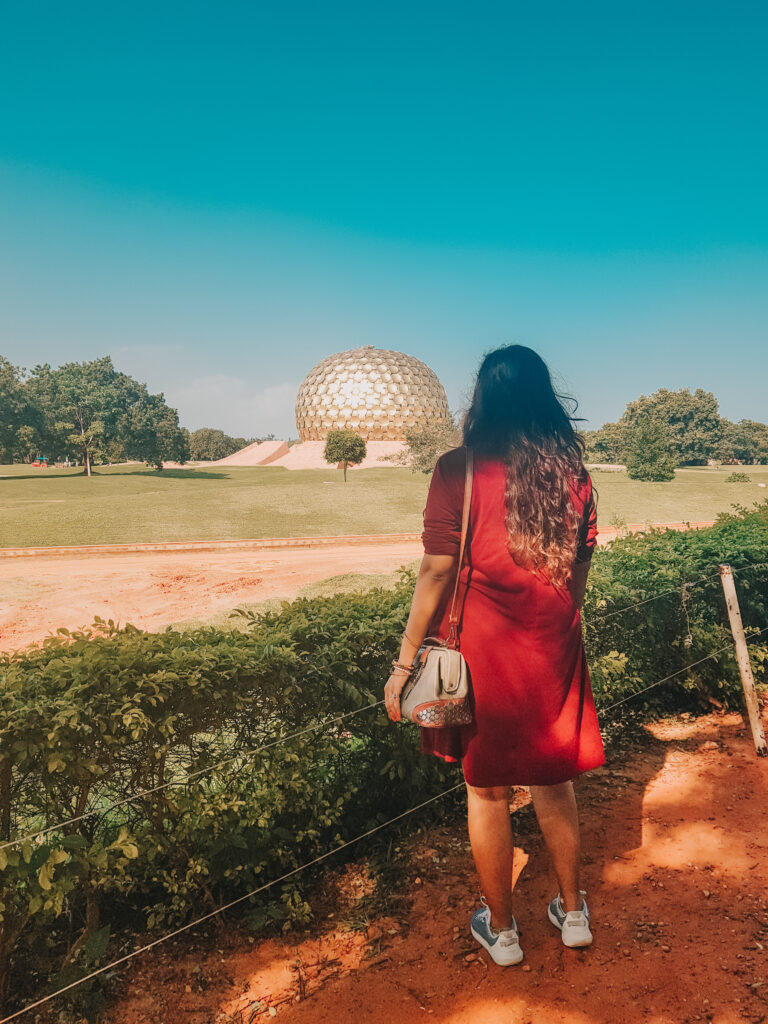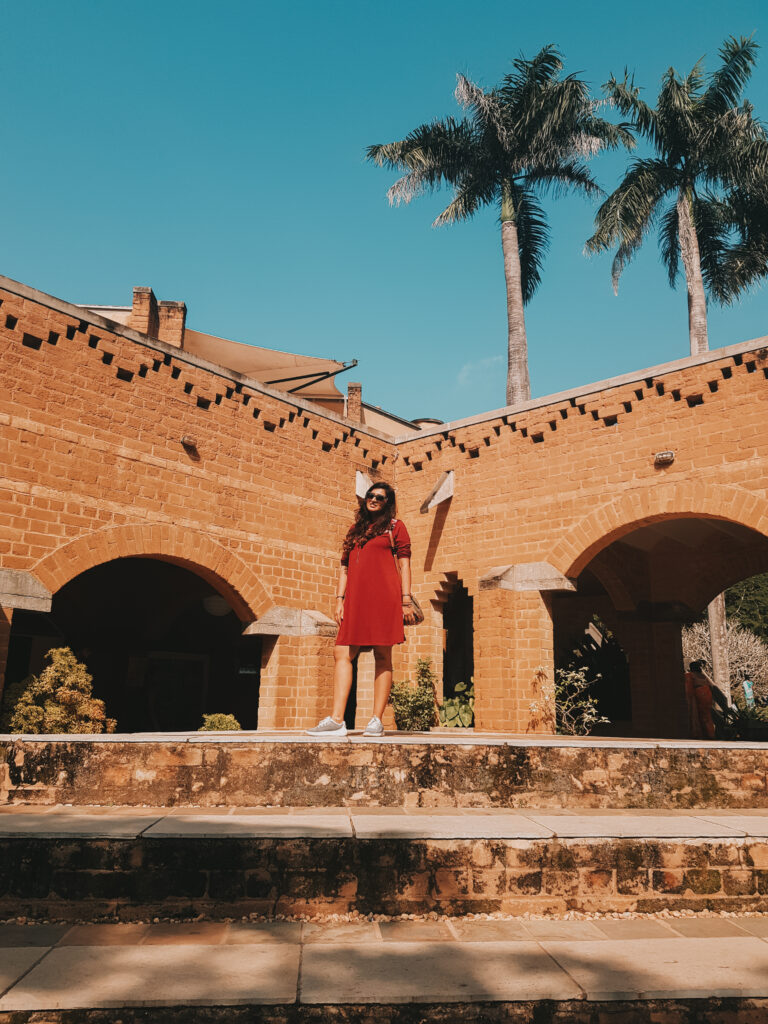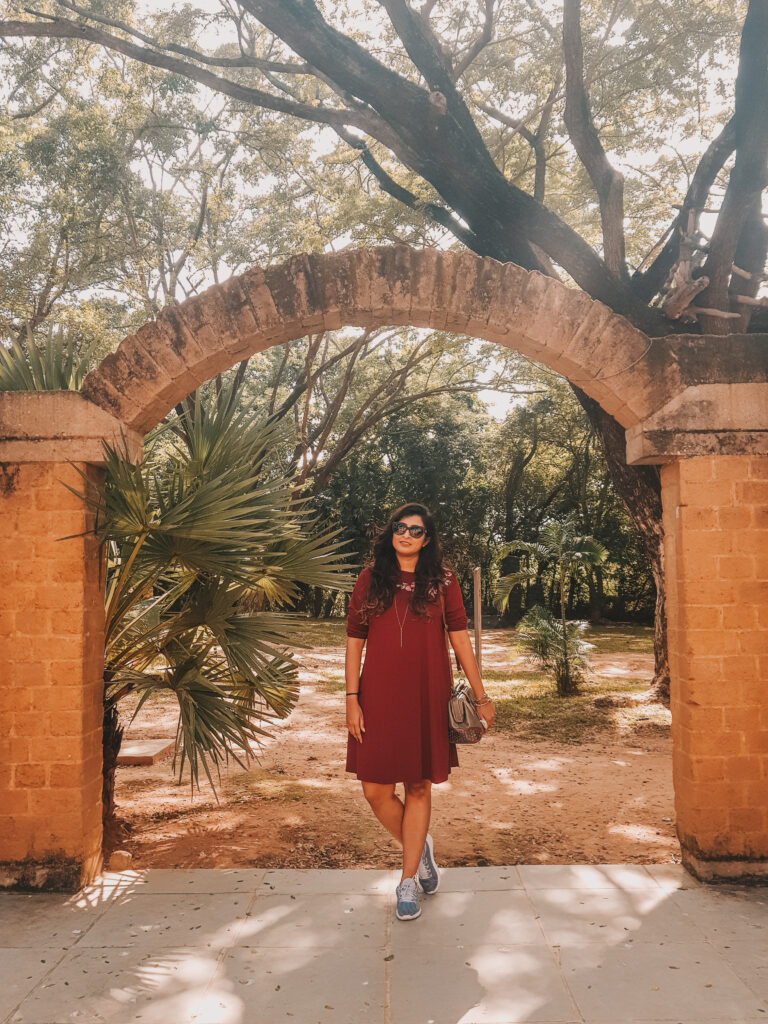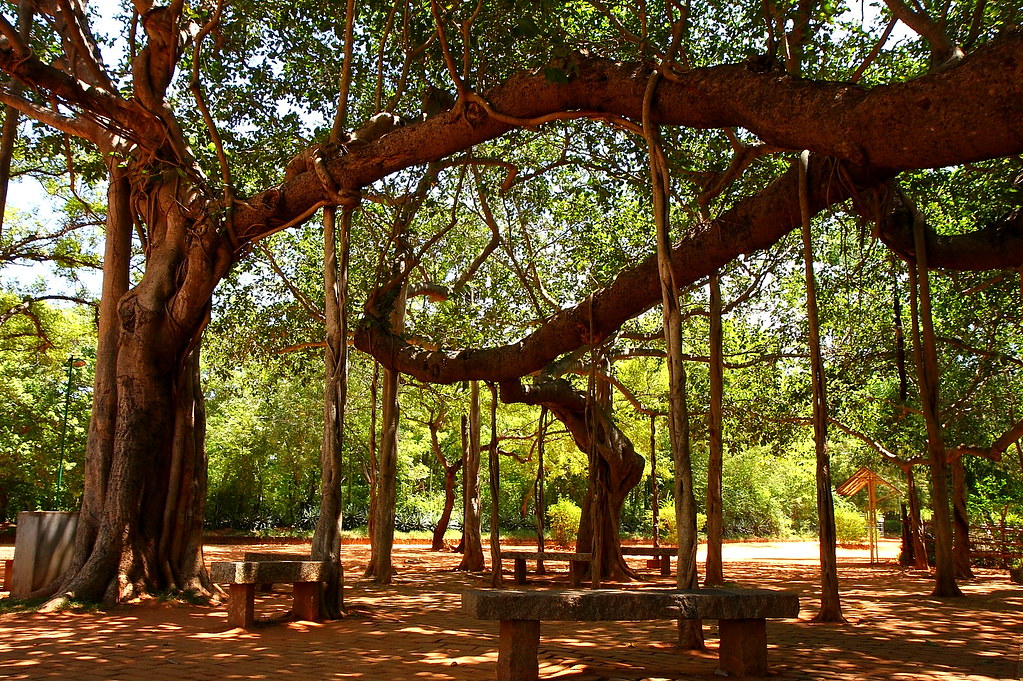 8. Serenity Beach
Serenity Beach, on the way to Auroville, is a small, pristine beach with white sand and rocks. It's less crowded on weekdays and becomes almost secluded after 6 pm. Enjoy the tranquility by dipping your feet in the sand and watching the waves.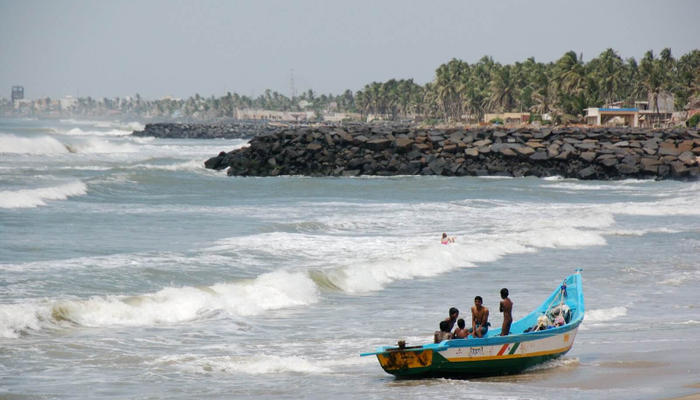 9. Old Light House
The old lighthouse is located at one end of the promenade and is a picturesque sight. While it may not be open to visitors, it's a beautiful subject for photographs. There's another lighthouse at the opposite end of the promenade, which is open for visitors.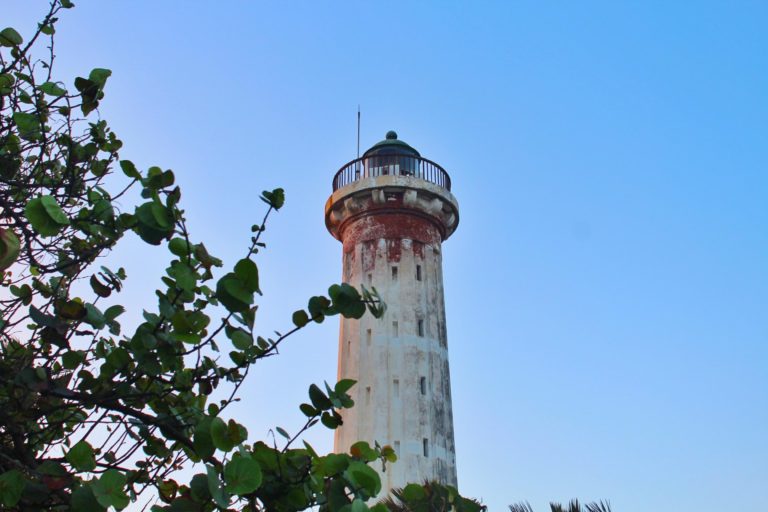 10. Paradise Beach Island
Paradise Beach Island offers a fantastic boating experience along the Chunnambar River. You can enjoy the backwaters, lush green surroundings, sunsets, and sunbathing. Activities such as hiking, overnight camping, picnicking, and backwater boating are also available.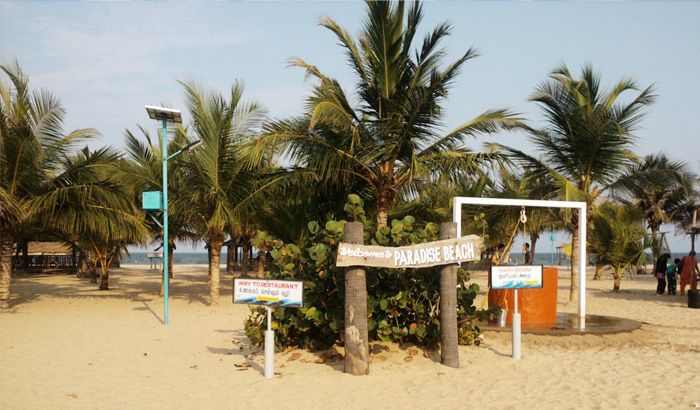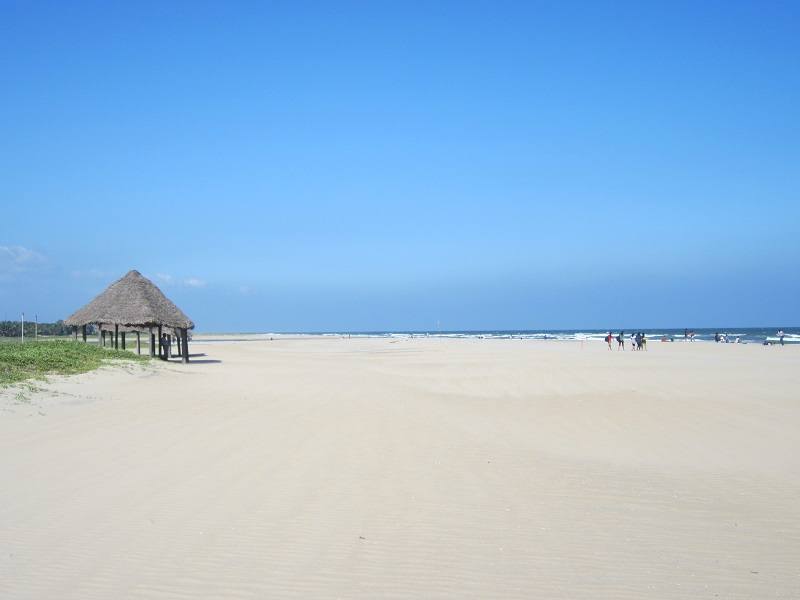 I am sure now you know why I had said that Pondicherry is a preferred travel destination for everyone. It was my first trip with my girlsgang and I must say it was super amazing one.
The city indeed offers something for any mood. So, get ready to pack your bags and plan a trip to Pondicherry.
Happy New Year to all,
Hayyaa….
Want to keep reading?? You might like THINGS TO TRY AND DO IN SINGAPORE AND TRAVEL GUIDE TO PARIS, FRANCE