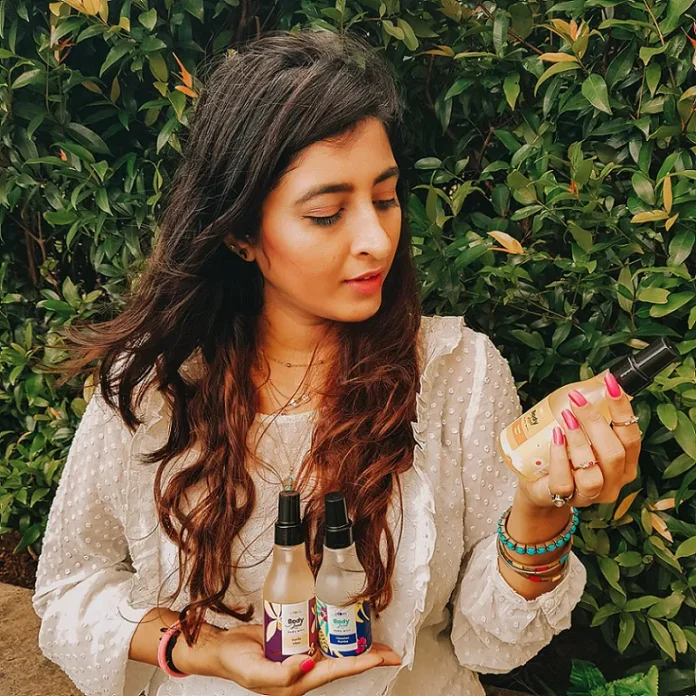 Hey Everyone!
Welcome back .. Hope you all are safe.
I totally agree with the statement 'When somebody smells decent, it makes them more attractive!' Who doesn't love to smell good? A wonderful smell can change one's mood rightaway as it refreshes the mind. Today I'm reviewing a product that I am absolutely hyped about… DRUM ROLL PLEEASEEEEE!!!……Thank you (🤣). Its ALL-NEW FAB smellin' Plum Body Mist!! According to me, Plum launches promising products very often!
Fat. Slim. Dark. Fair. Lables! They don't matter. You do. Love that body. Every Inch. Get BodyLovin'. An incredible fun, new bath & body line by the 100% vegan brand Plum that's all about loving your fabulous body. I totally love their concept to get you feelin' all sort and happy!! I thought that I should definitely share my review for them.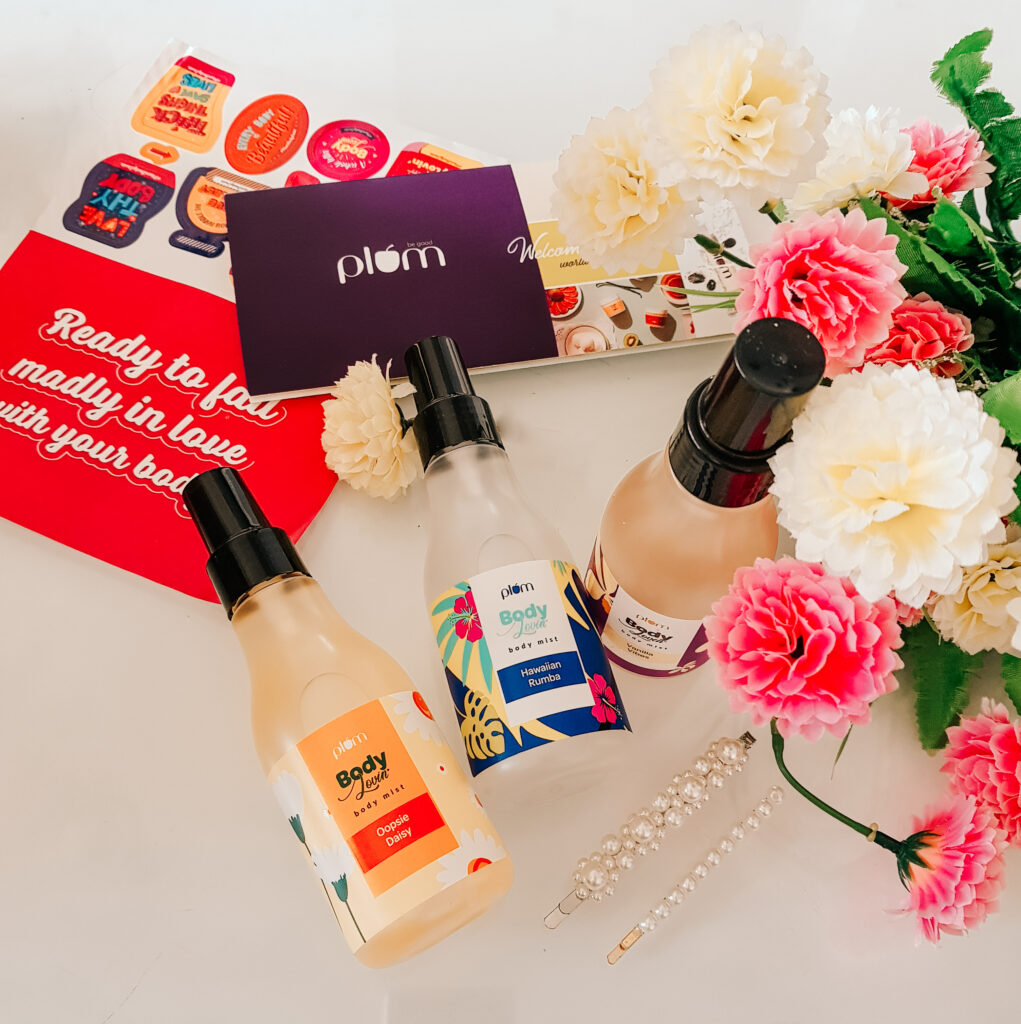 Body mist by Plumbodylovin' come in THREE divine smellin' Fragrance
Your all-time fav beachy, Hawaaiian Rumba 🌴
Our floral cutie, Opsy Daisy 🏵️
A new squad member, yummy & sweeeetttt Vanilla Vibes 😋
Free of nasties: sulphates, parabens, phthalates, silicones & animal-derived ingredients
Lasts for easily 2-3 hours
Cruelty-free & judgement-free… always!
Packaging
I really like the bottle designs of these body mist that is sleek and fit in hands perfectly as they have a slight curve in the packaging. Adorable, purse-friendly packaging, take it everywhere you go!
Quality
I am very surprised by the quality of fragrance, for such an affordable price that easily lasts for few hours and they smell incredible. The scent themselves are not overpowering or sickly or too sweet every single one has a nice mix of other notes to make sure that perfume itself is a more balance out smell. Very Impressive!!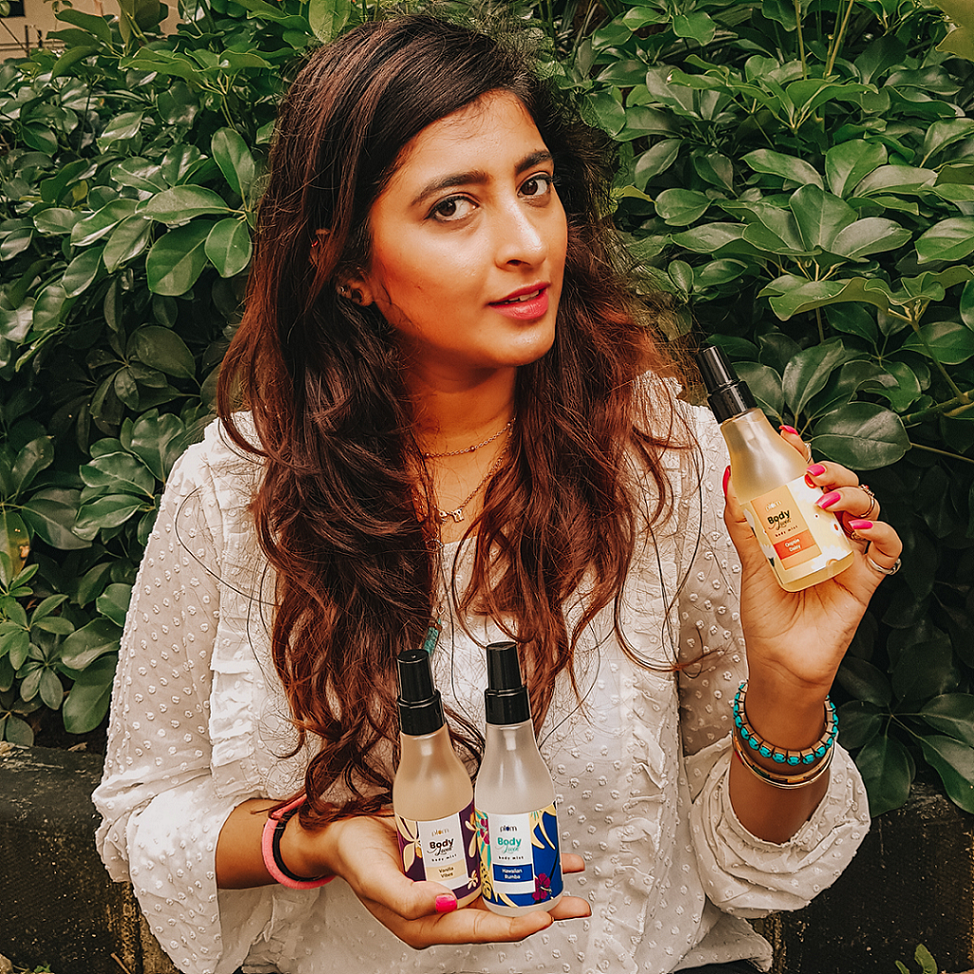 My Favourite
The winner for me is Hawaaiian Rumba- a soothing, mellow fragrance enriched with hints of vanilla to keep you smellin' beachy all day! And second goes to Vanilla Vibes -sweet & warm like a tempting creamy vanilla cupcake, whenever you'd like…
I hope ya'll liked this review, let me know in the comments if you have tried any Body Fantasies fragrances out before. If you have which scent is your favourite from their collection? What ones would you like to try that you haven't managed to try out yet? and I'll talk to ya'll later :)) till then stay safe.
#VocalforLocal Buy these beauties today from www.pumgoodness.com
XOXO
Hayyaa…
Want to keep reading?? BIODERMA SENSIBIO H20 MICELLAR WATER REVIEW