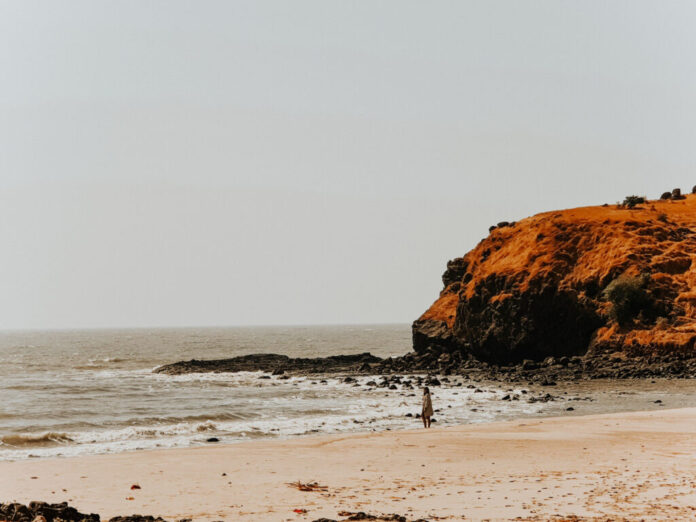 Our Konkan road trip was a last-minute decision after months of procrastination. With an extended weekend due to the Holi holidays, we were determined to make the most of it. However, the peak tourist season left us with limited options, so we embarked on a whirlwind three-day adventure to Konkan. Despite the long drives and challenging road conditions, it was a fulfilling journey. This marked my second visit to Konkan, and I'm excited to share our budget friendly The Ultimate Konkan Road Trip: Harihareshwar, Shrivardhan, Diveagar.
Harihareshwar: A Spiritual Getaway
Harihareshwar, a charming coastal town in the Raigad district of Maharashtra's Konkan region, is nestled among the foothills of three prominent hills: Harihareshwar, Harshinachal, and Pushpadri. It is blessed by the Savitri River before it flows into the Arabian Sea. This town holds a significant place in Shaivism and is home to the ancient Kalbhairav Temple, earning it the name "Dakshin Kashi."
How to Reach Harihareshwar
The nearest railway station to Harihareshwar is Mangaon, a stop for trains from major Indian cities like Mumbai, Thiruvananthapuram, Bikaner, and Madgaon. From Mangaon station, you can take a bus to Harihareshwar, which is approximately 60 kilometers away. However, I recommend a road trip from Mumbai or Pune to enjoy the scenic beauty of the Western Ghats. To beat the traffic, we started our journey early, around 6:00 AM, and reached Pune's outskirts by 7:30 AM to 8:00 AM. We made a brief stop at McDonald's for breakfast and continued our journey.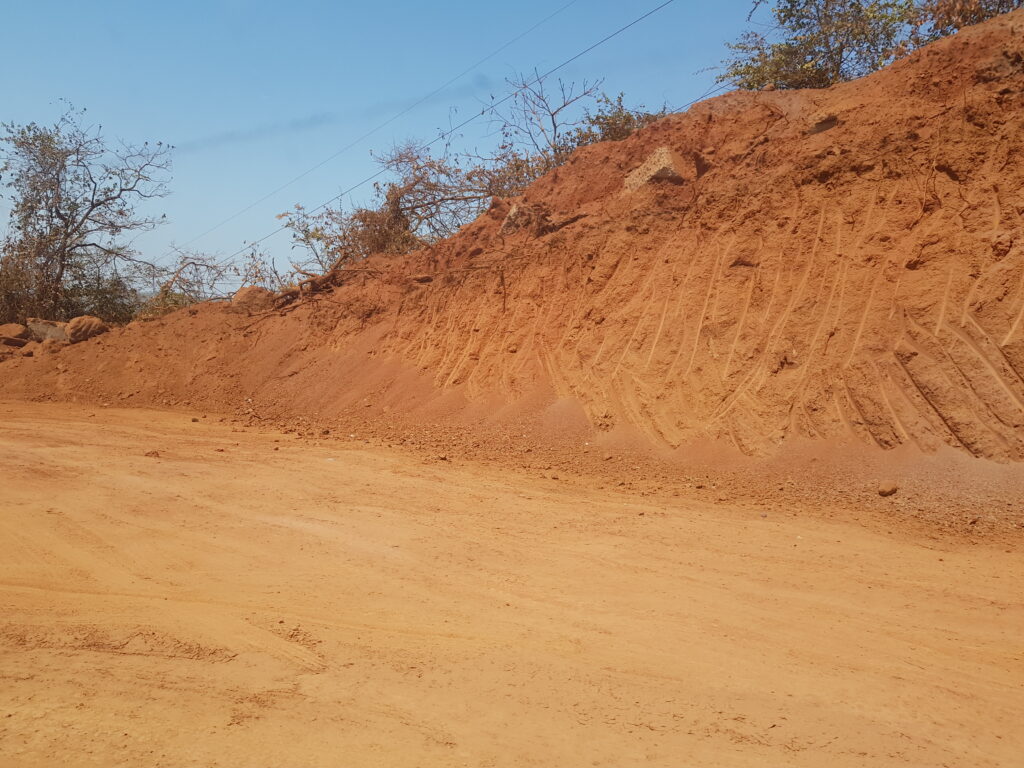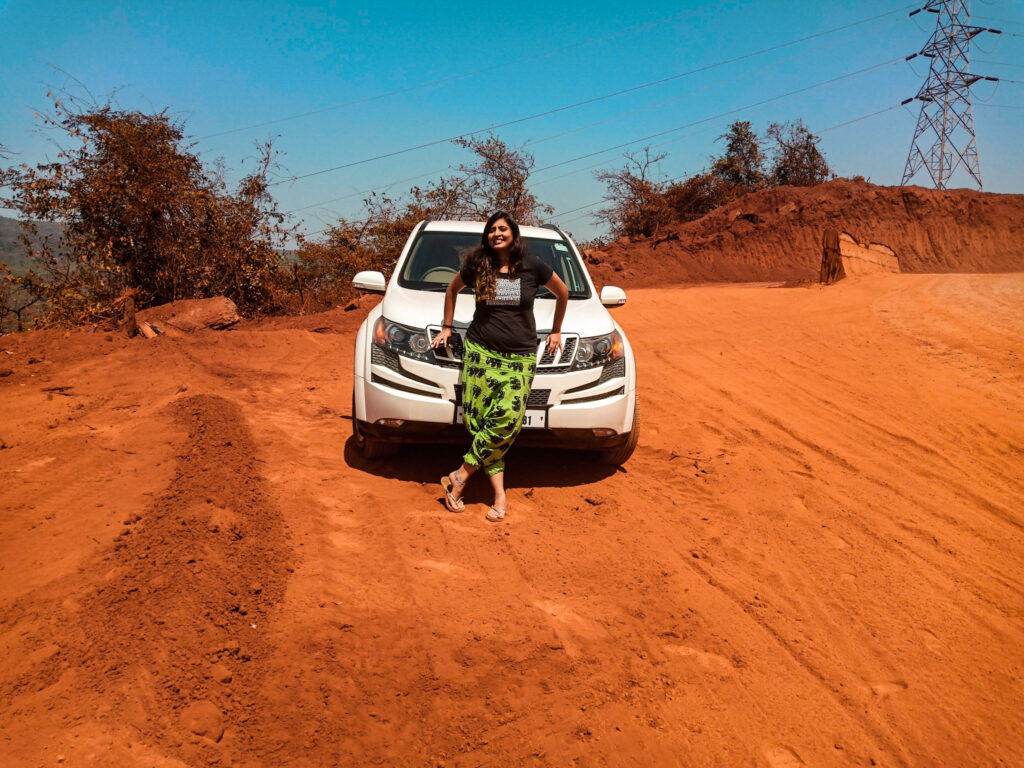 A Scenic Drive to Harihareshwar
As we ascended the ghats, the road conditions deteriorated, and at some points, our speed couldn't exceed 20-30 km/h due to the challenging terrain. However, the route to Harihareshwar is exceptionally picturesque, even by Western Ghats standards. The winding road meanders through lush green rainforests, forming tunnels of trees. On one side, you'll catch glimpses of the Arabian Sea and its backwaters, while on the other, you'll see low hills. The lack of human presence on the road adds to its serenity.
MTDC Resort – A Coastal Haven
We arrived at Harihareshwar around noon and checked in at the MTDC Resort. Chose a Premium Suite A/C room, but the resort also offers charming wooden cottages and premium suites in a new building, all located by the sea. We had the opportunity to experience both types of accommodations. For dining, the resort's restaurant offers excellent seafood and vegetarian options. If you plan to visit Harihareshwar, I recommend booking your stay at MTDC well in advance.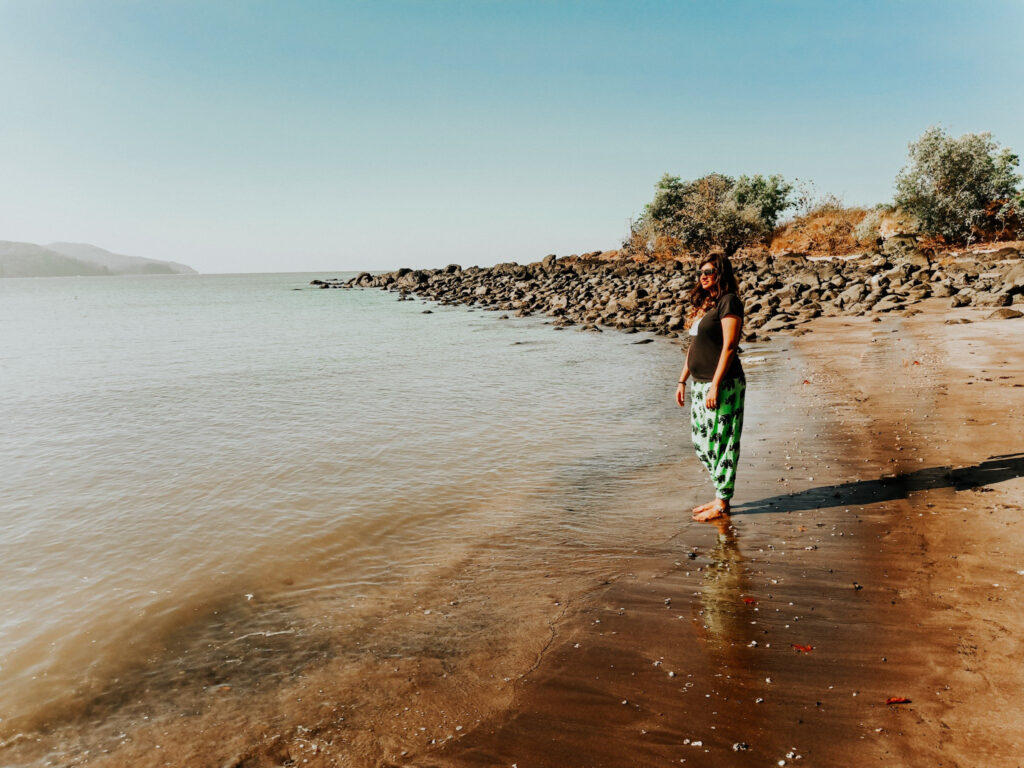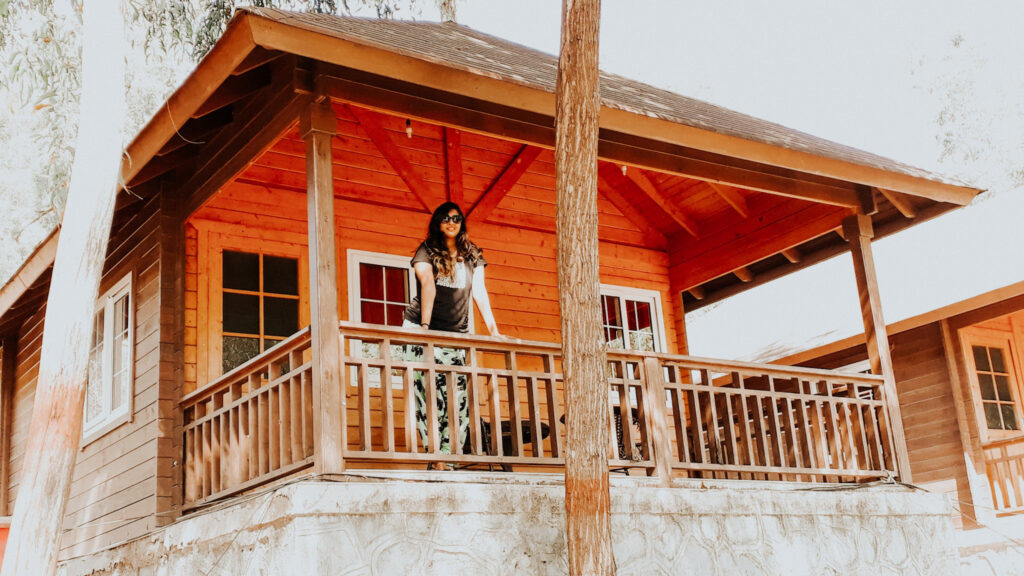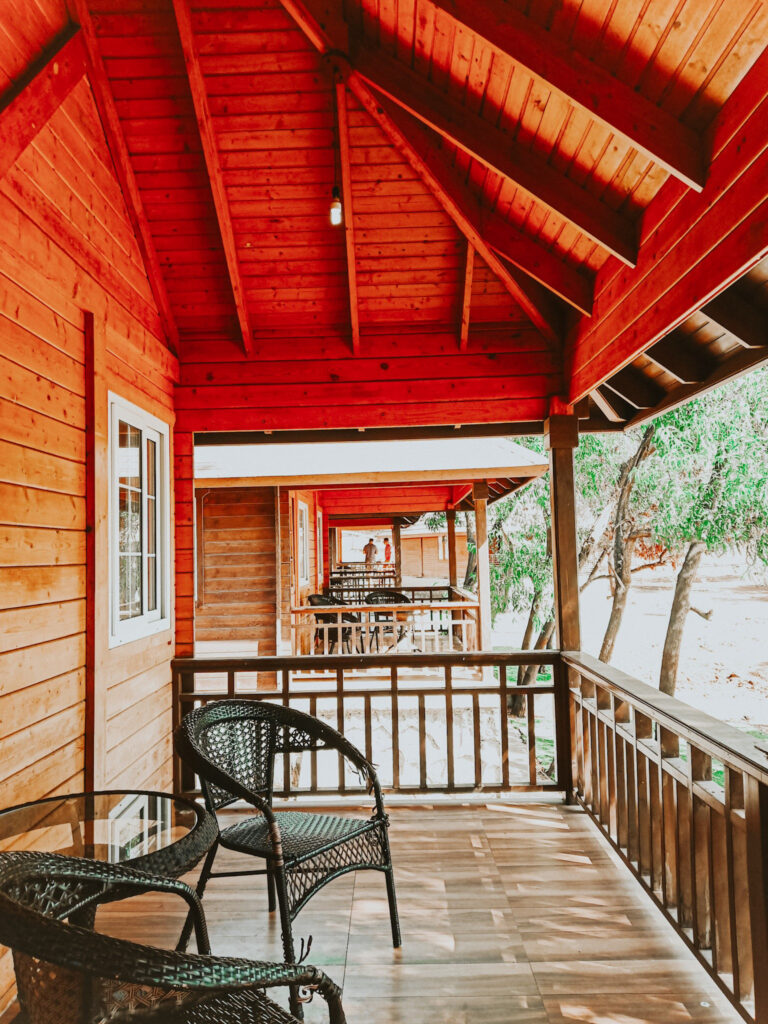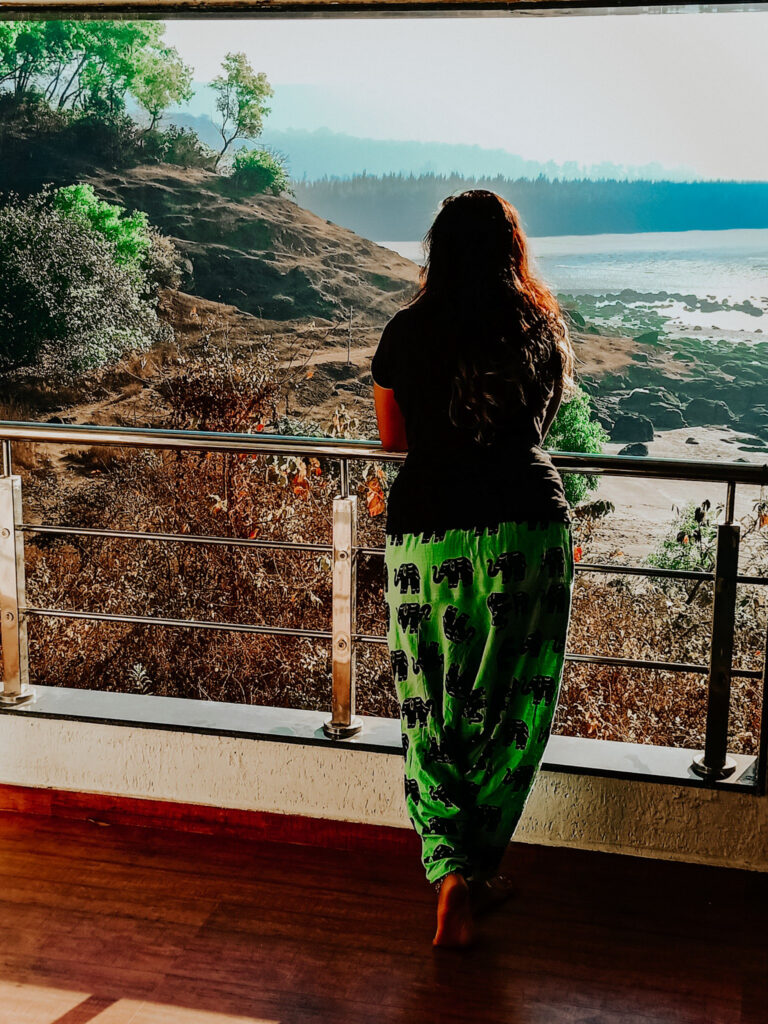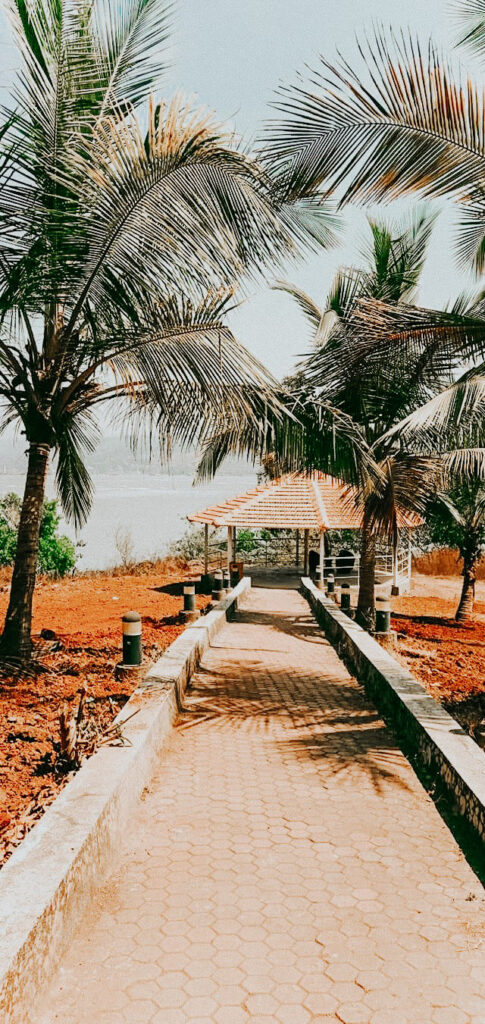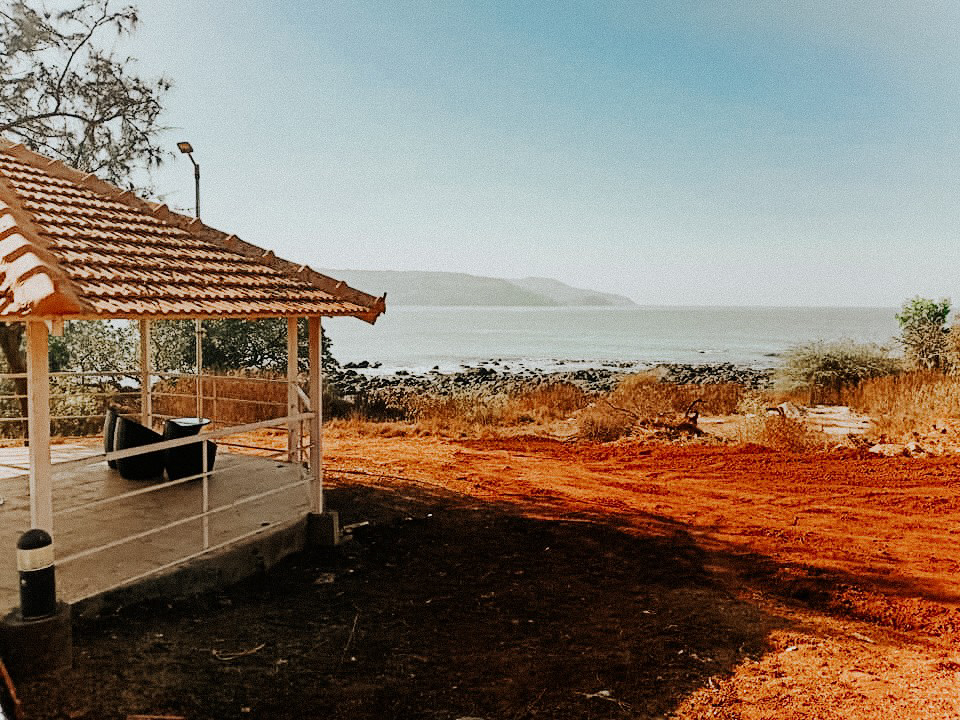 Harihareshwar Beach and Its Charms
The beach at the MTDC resort is rocky, with black lava rocks scattered across the landscape. Although visually striking, the beach is marred by litter, broken glass, and rubbish. It's suitable for a brief 30-minute visit but not ideal for extended relaxation.
The highlight of Harihareshwar is undoubtedly the temple of Lord Harihareshwar. Legend has it that Lord Shiva blessed this temple, giving it the nickname "Kashi of Southern India." We visited the temple in the afternoon, and the interplay of the sky, clouds, sea, and sand created a mesmerizing spectacle that etched itself into our memories.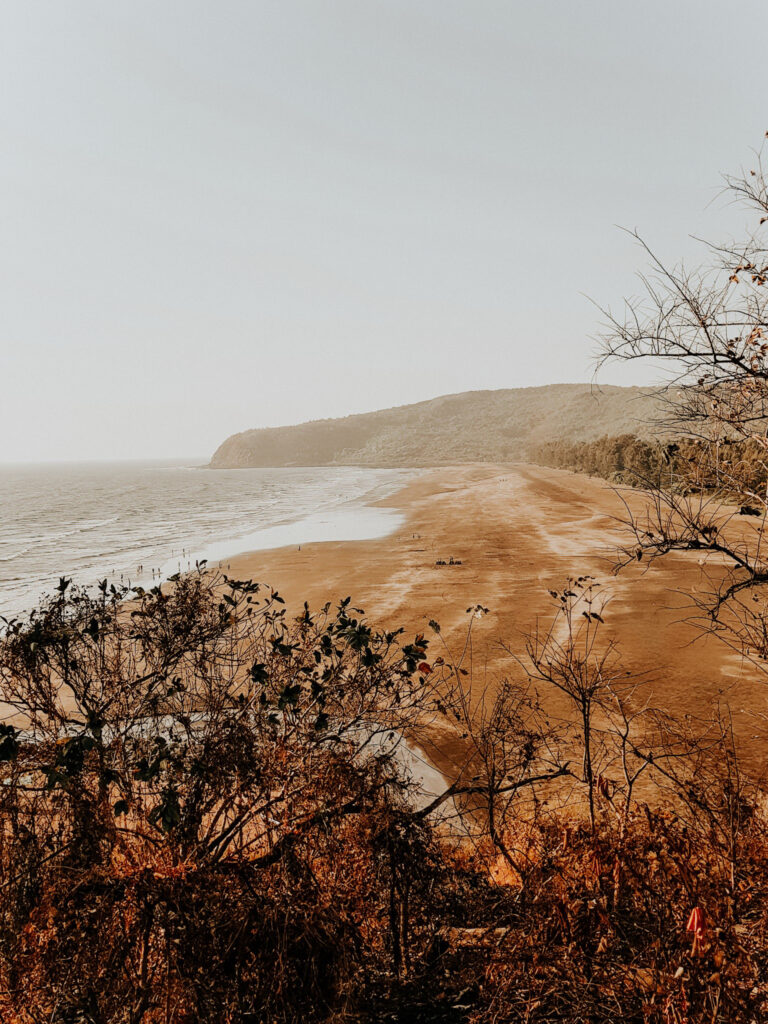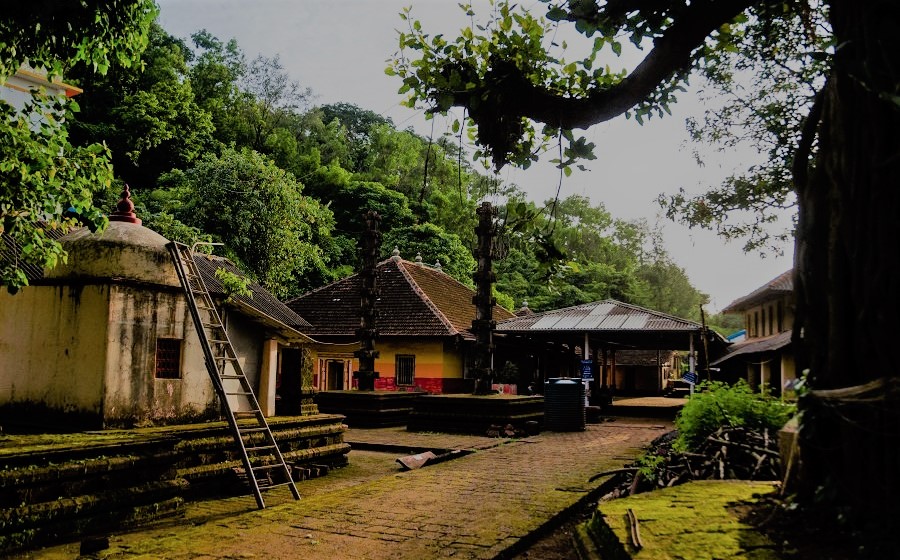 Stairway to Harihareshwar Beach
One of Harihareshwar's often-overlooked landmarks is the lava rocks to the left of the beach, accessible from the temple. Behind the temple, a stairway leads to a higher vantage point. Here, you'll find another set of steps (130 stairs) that take you to a rocky patch by the ocean. The view of the Arabian Sea from these stairways is breathtaking, and I recommend catching the sunset for an even more stunning vista.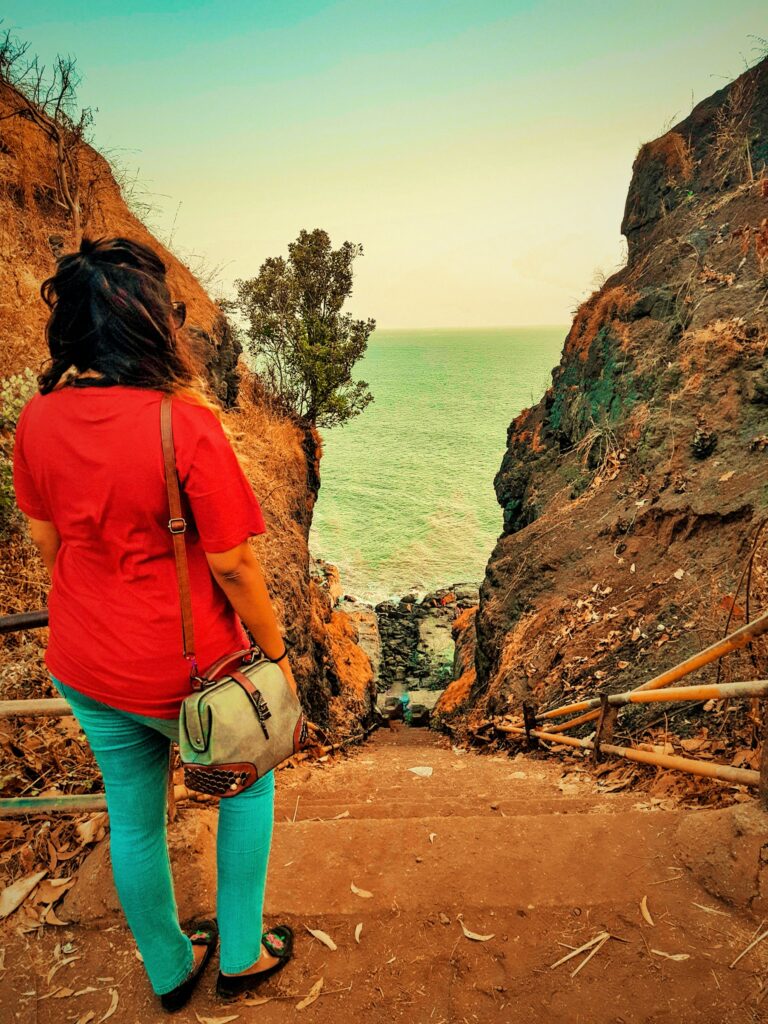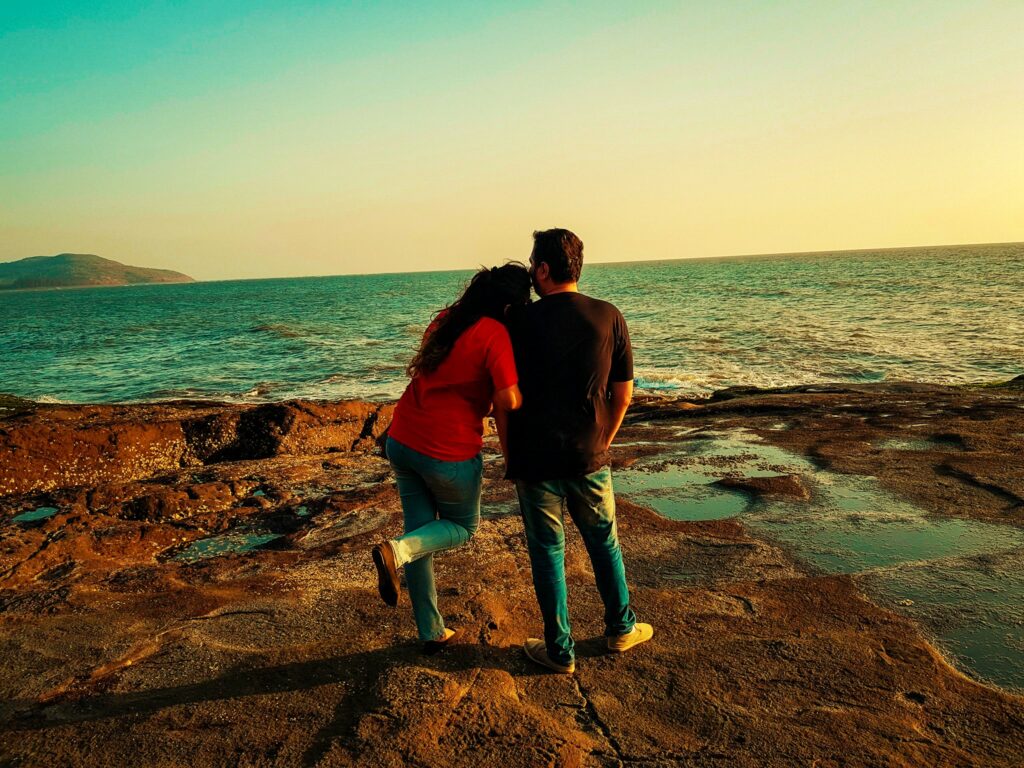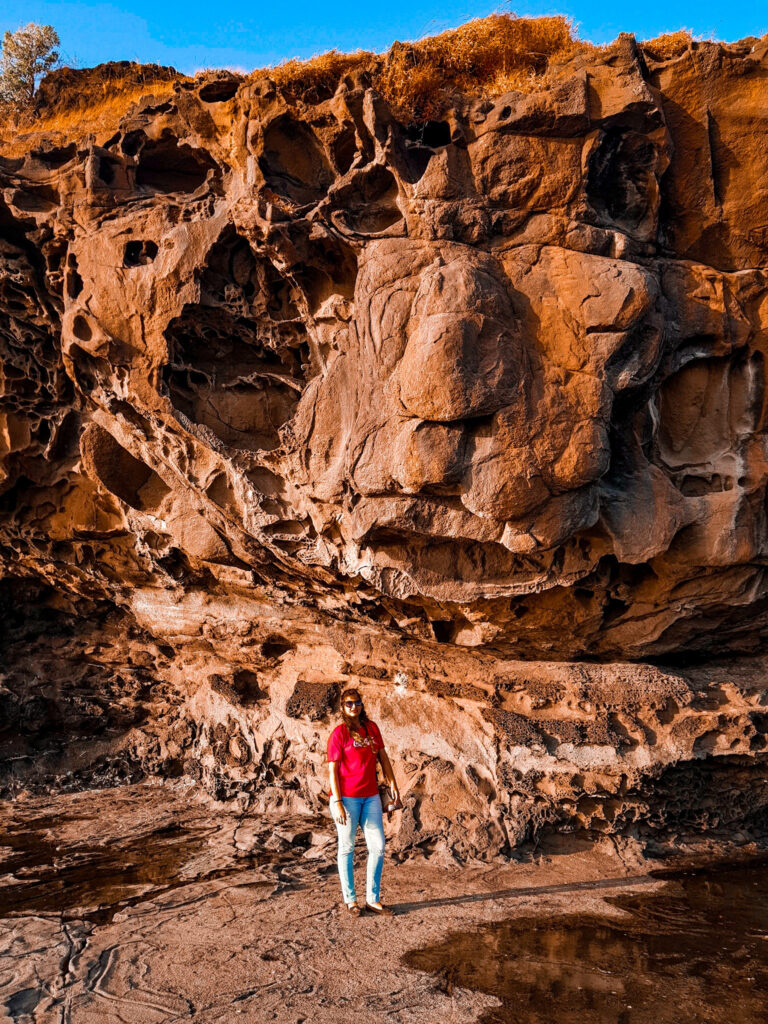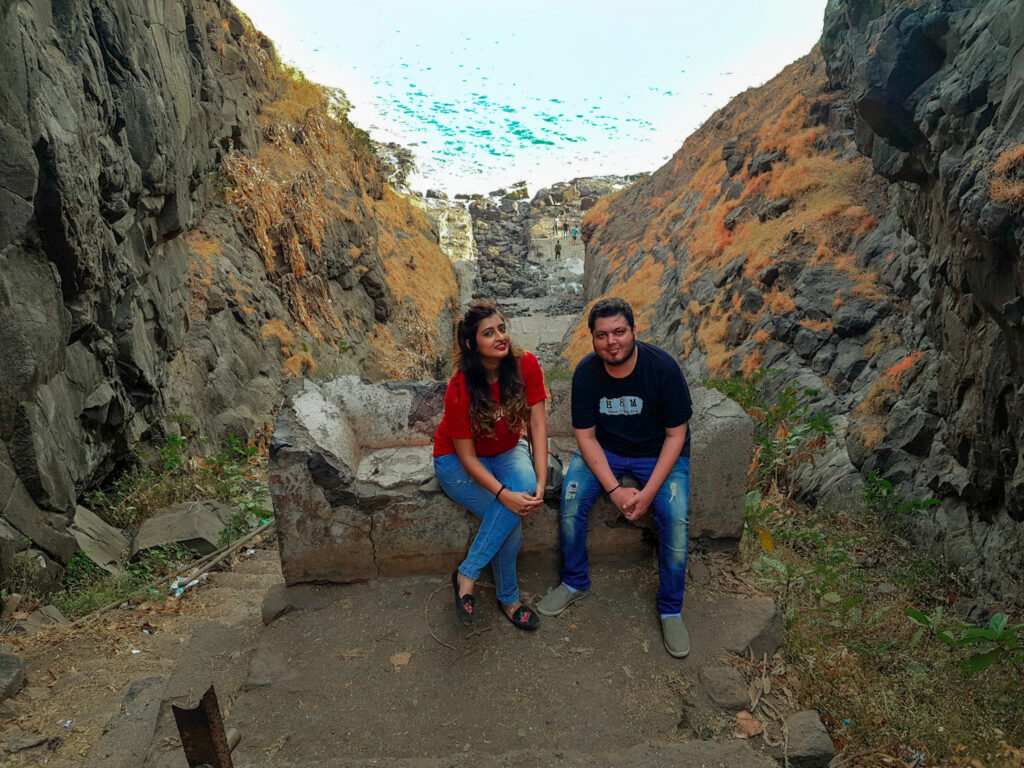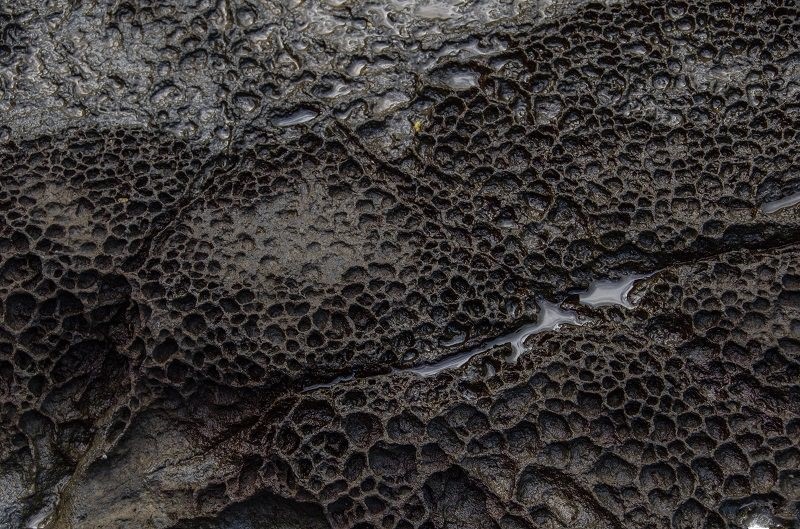 While Harihareshwar Beach may not be pristine due to a lack of cleanliness efforts by local authorities, it more than compensates with its natural beauty. The beach, with its fine black sand and calm waters, is embraced by hills on both sides, creating a tranquil setting.
Diveagar: A Coastal Escape
The next day was reserved for Diveagar. We checked out of Harihareshwar and arrived in Diveagar around 11:30 AM. Our accommodation, the Hotel Grand Ambience Resort, offered a welcome respite from the scorching heat. The air-conditioned rooms were clean and comfortable, equipped with showers, TVs (with limited channels), and stunning views. While there are other options available closer to the beach, advance booking is recommended, especially for last-minute trips. My husband, Chirag Mehta, had work to attend to that day, so he set up his workspace in the hotel room while I took some time to relax.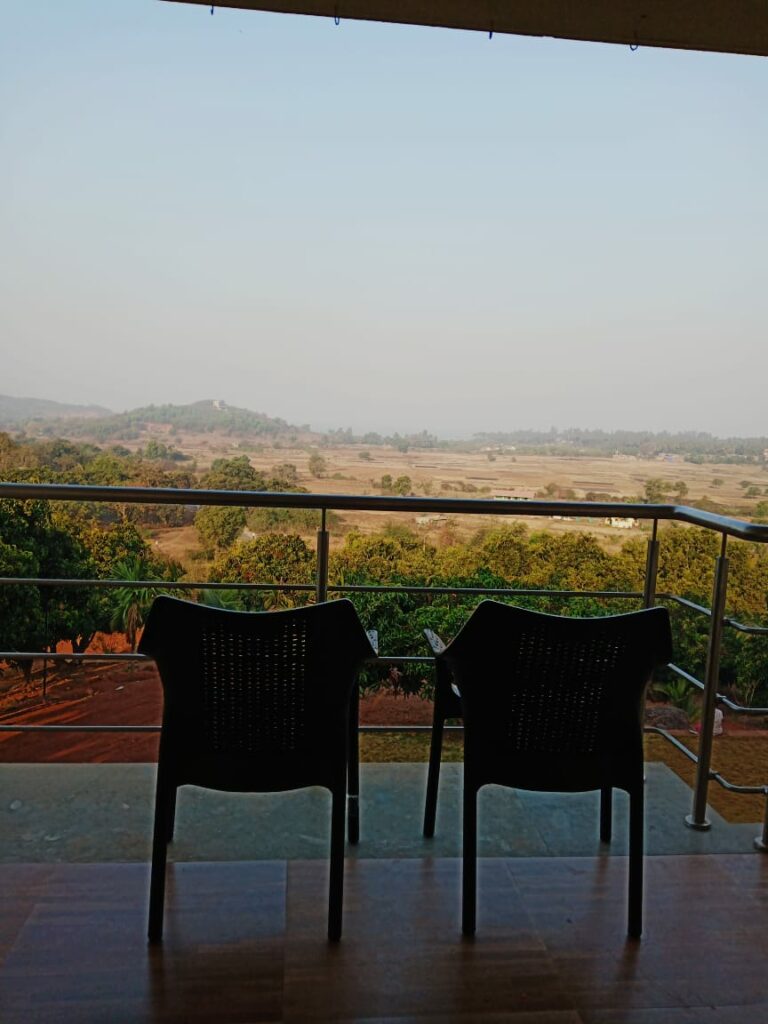 Where to Dine in Diveagar
For lunch, I recommend trying the local homes that offer fresh thalis. These homes prepare authentic meals, and the non-veg thali typically includes fried fish, fish curry, chapatti, rice, and Solkadi. On the other hand, the pure veg thali consists of chapatti, two sabji, dal, rice, and a sweet dish. I highly recommend Swayum Patil Khanaval, located near the beach, especially if you're a seafood lover. After lunch, we returned to the hotel to escape the scorching afternoon heat.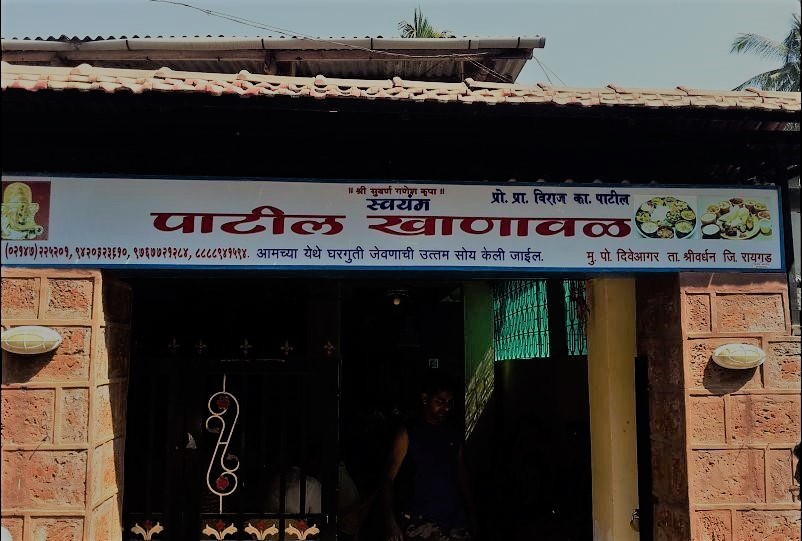 Exploring Diveagar Beach
Around 5:00 PM, we set out to explore Diveagar Beach, which combines activities with serenity. The beach has become increasingly popular among people from Mumbai and Pune seeking less crowded alternatives to Alibag and Kashid Beaches. Numerous vendors offer Chaat, Vada Pav, Maggi, Ice-gola, and more. Adventure enthusiasts can enjoy water sports, parasailing, horse/camel rides, ATV rides, banana boat rides, bumper rides, jet skiing, and more. The beach is also safe for swimming, and the beautiful sunset is not to be missed.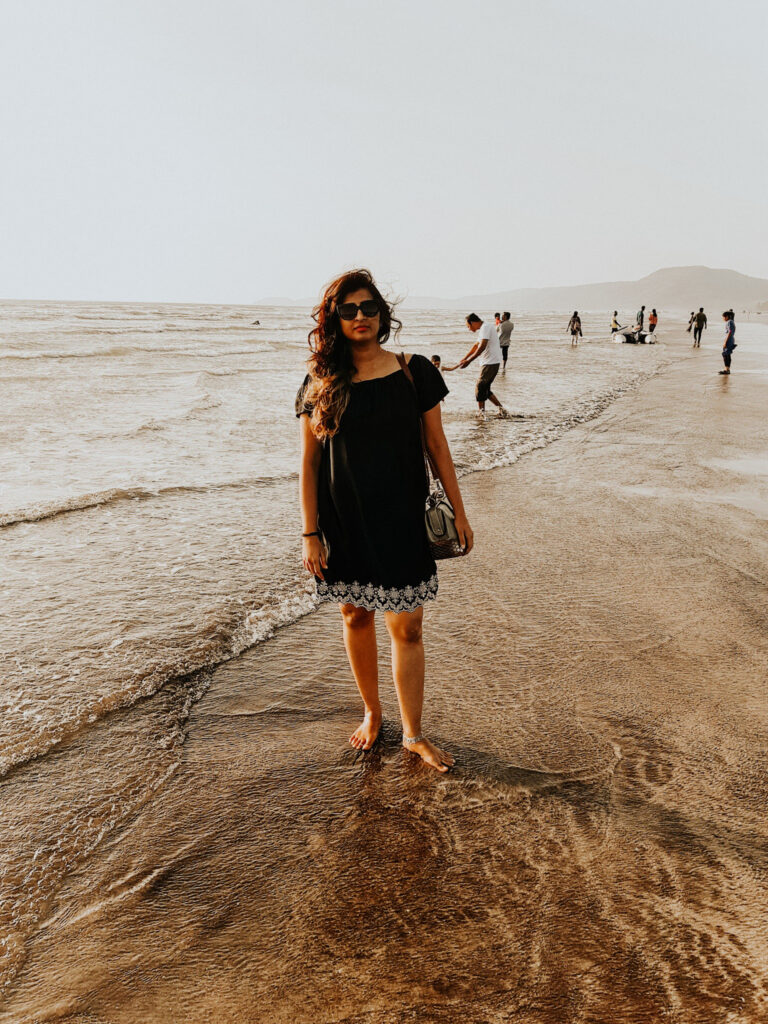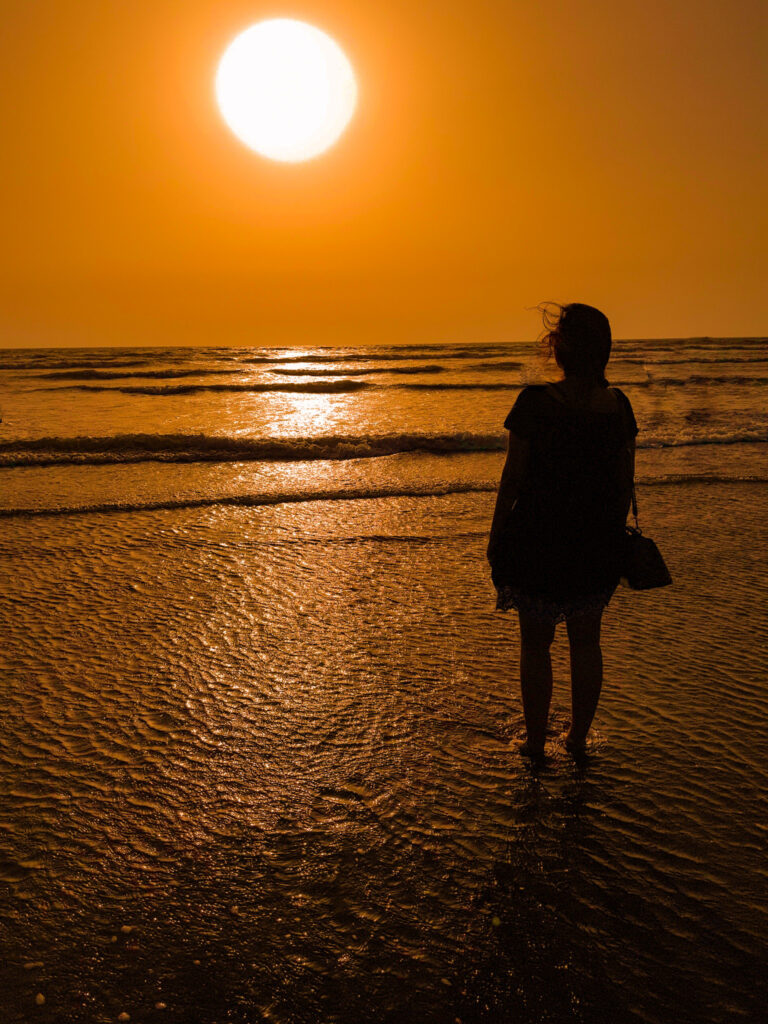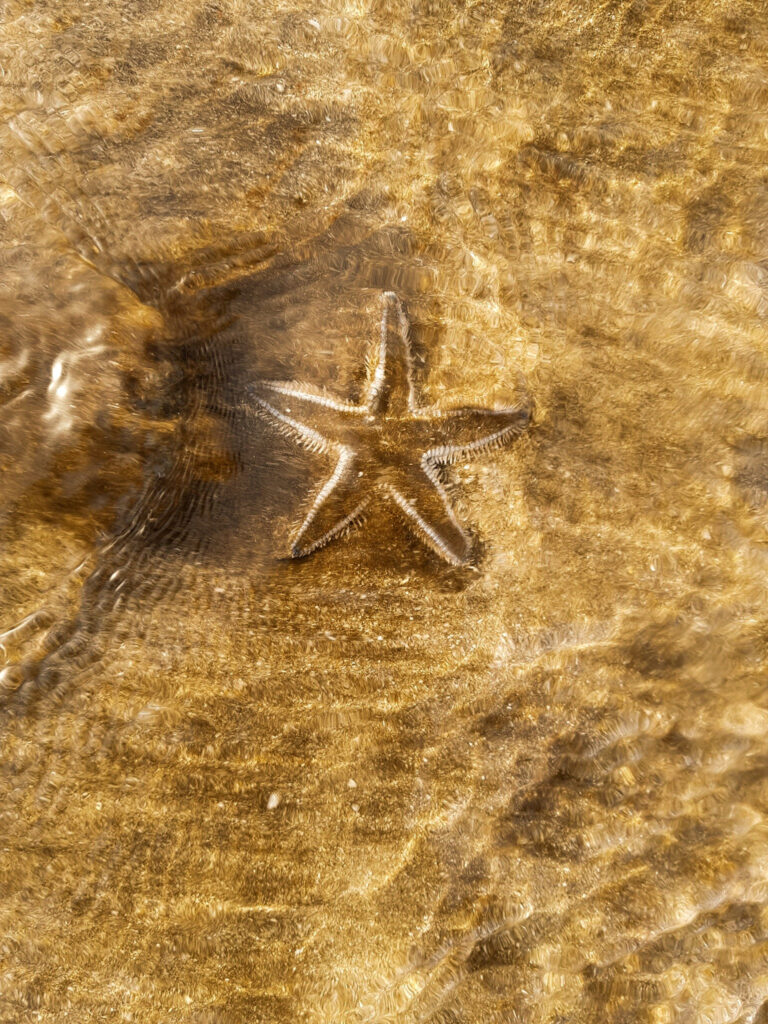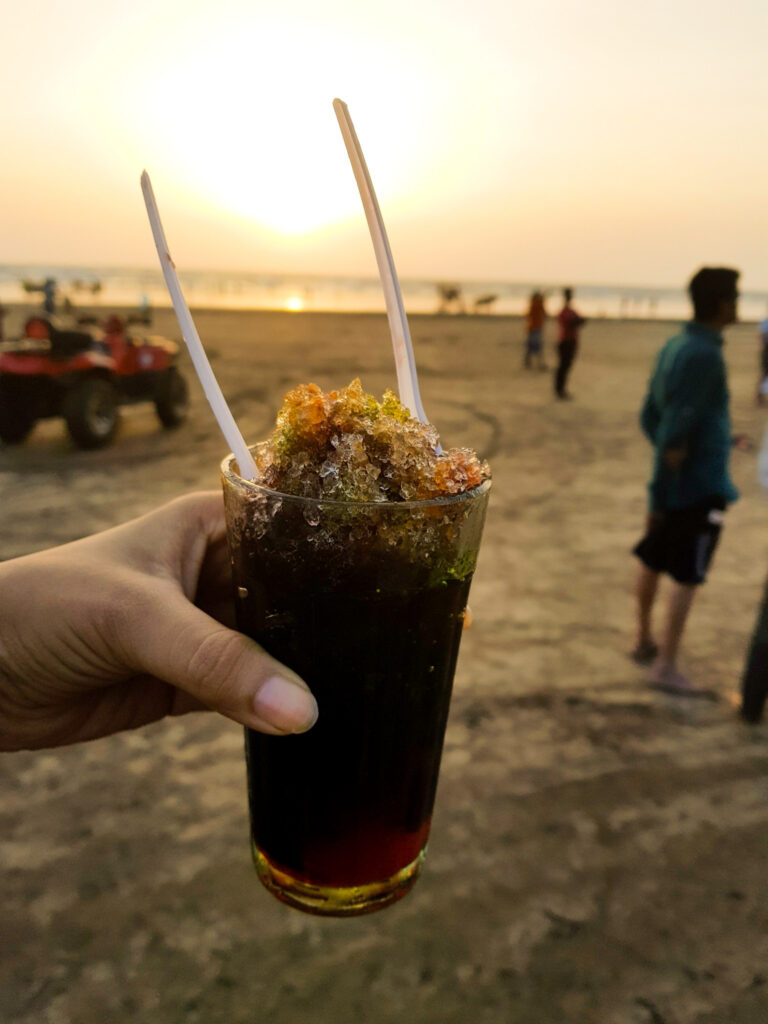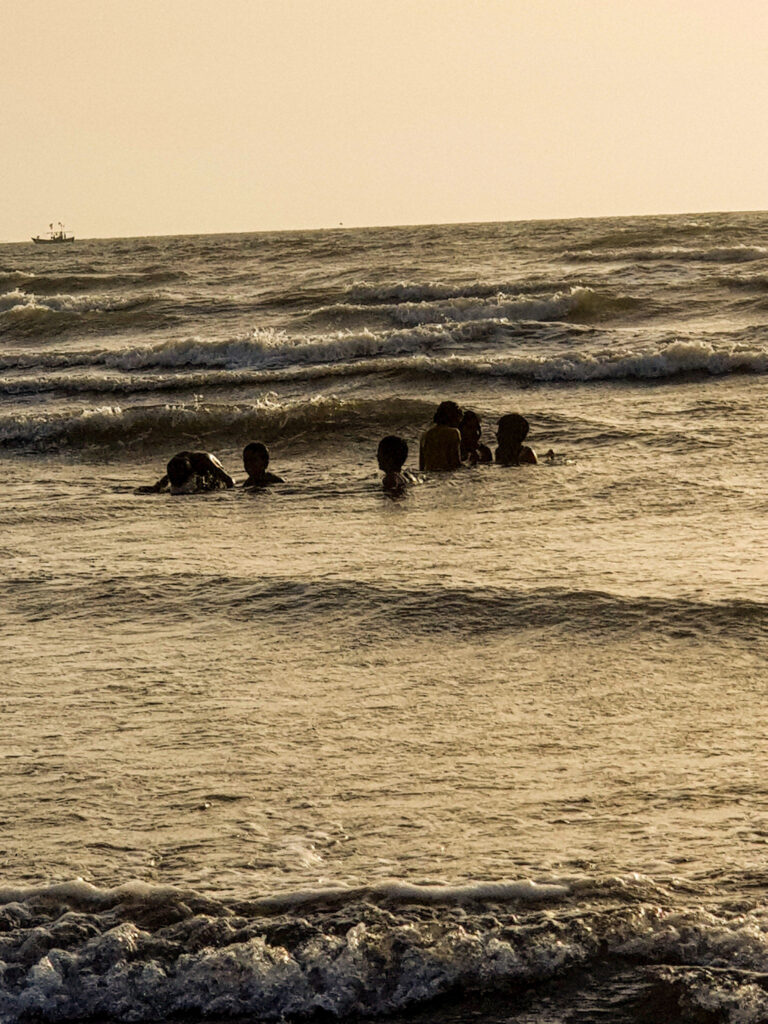 We decided to come next morning for water sports and activities.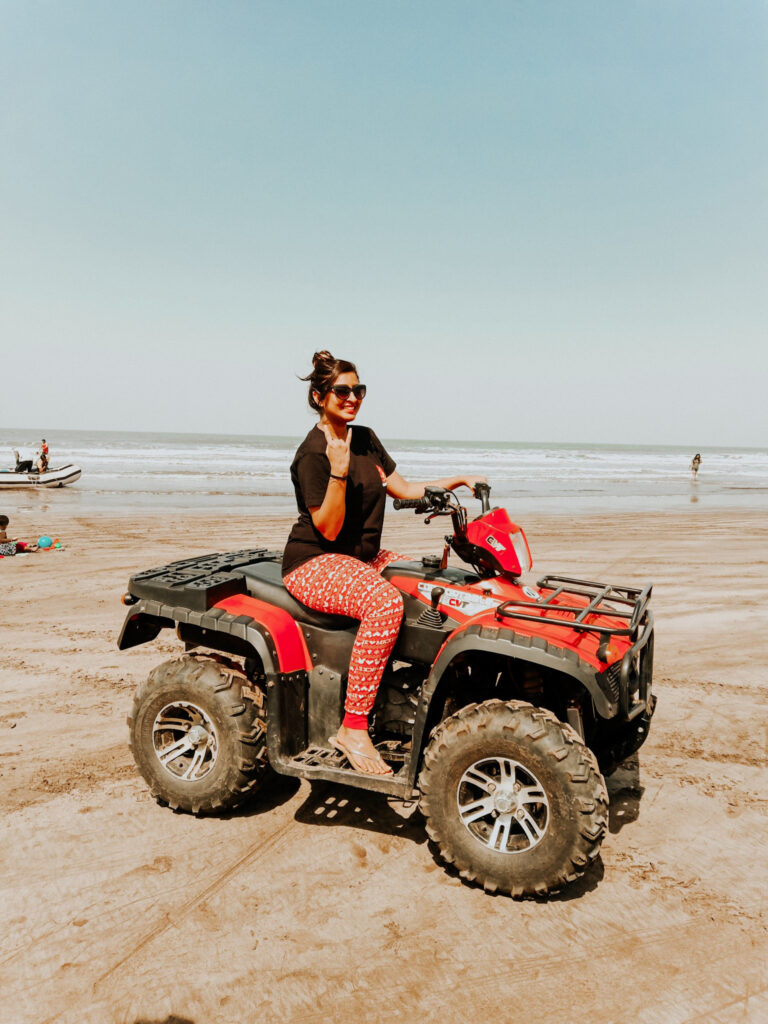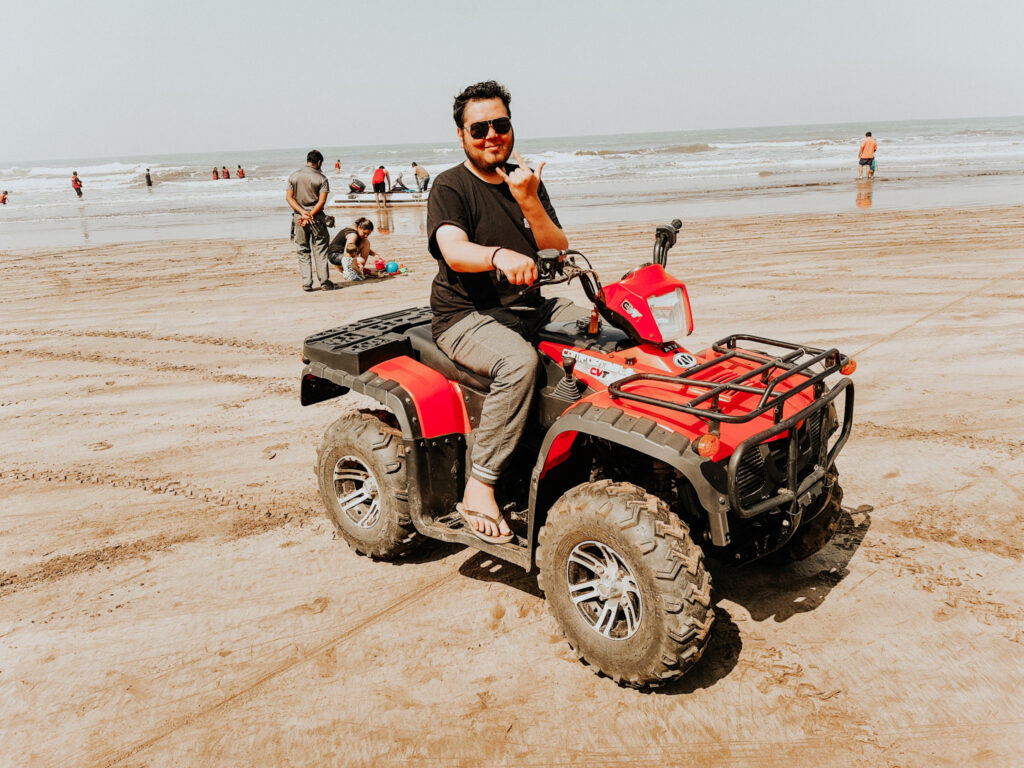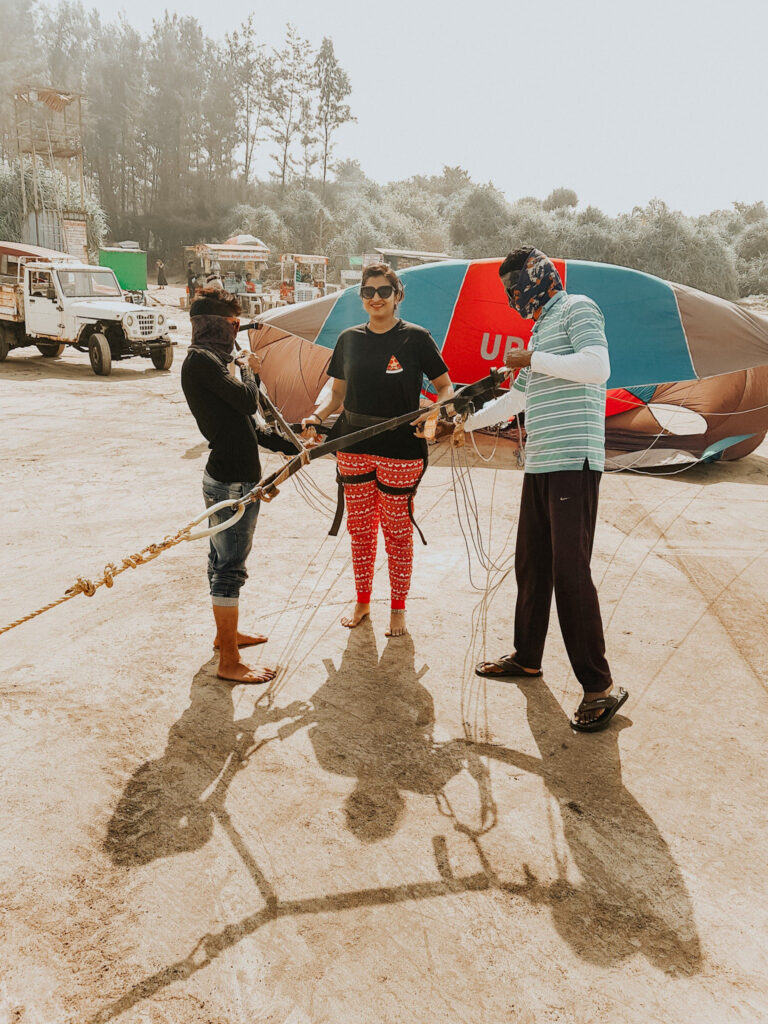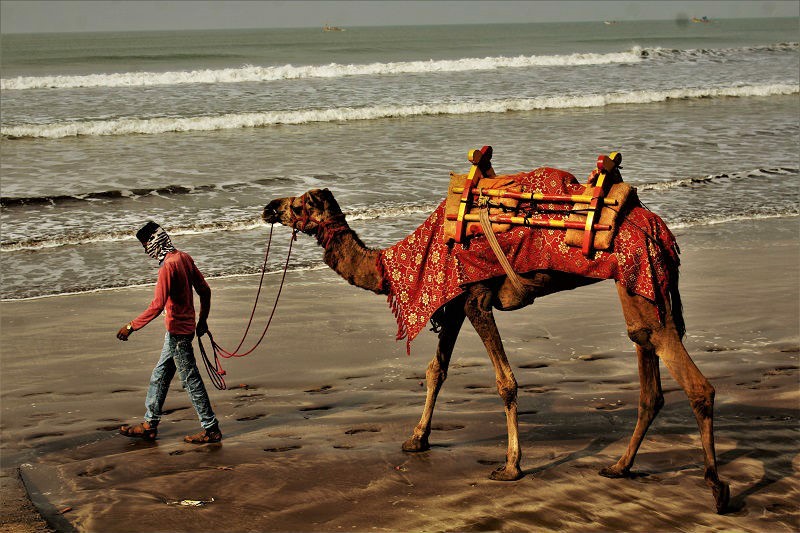 The Morning After
The following morning, after indulging in water sports and activities, we returned to our hotel. We had lunch once again at Patil Khanaval, known for its delectable food. After our meal, we decided to explore Shrivardhan Beach.
Shrivardhan: A Historic Gem
Shrivardhan is known as one of Maharashtra's oldest towns and is renowned for its beaches and Shri Laxminarayan Temple. It's also famous as the 'Town of the Peshwas' because the first Peshwa, Balaji Vishwanath, hailed from here. Both Shrivardhan and Harihareshwar boast majestic black sand beaches and clear seas. Situated on a land, Shrivardhan features several unspoiled, clean, and relatively less crowded beaches. Recently, a beautiful pathway was developed along the beach, complete with viewpoints and benches for relaxation. We spent the remaining afternoon on the beach before departing for Diveagar Beach around 5:00 PM. There, we enjoyed some chai and bhajji while watching the beautiful sunset.
Few pictures on the way to Shrivardhan.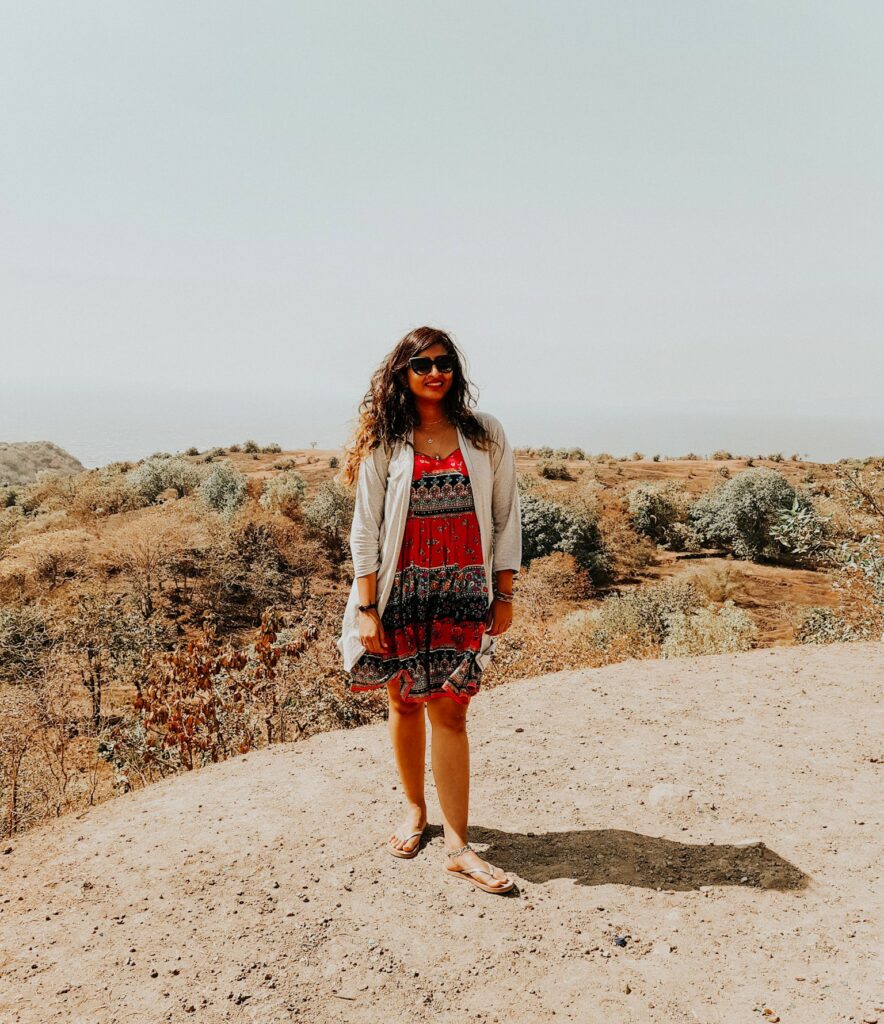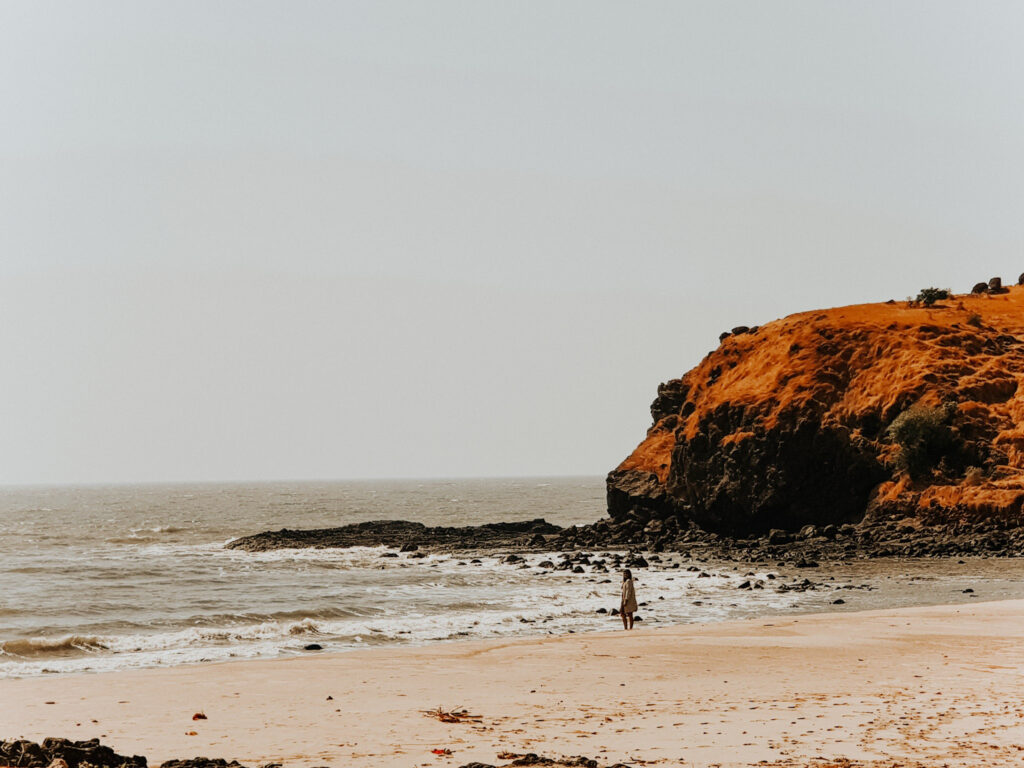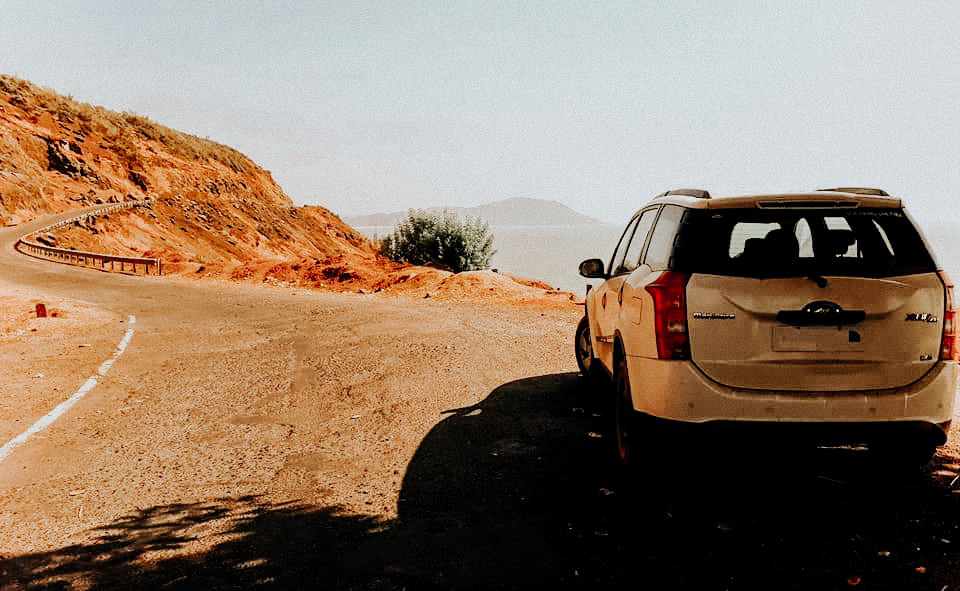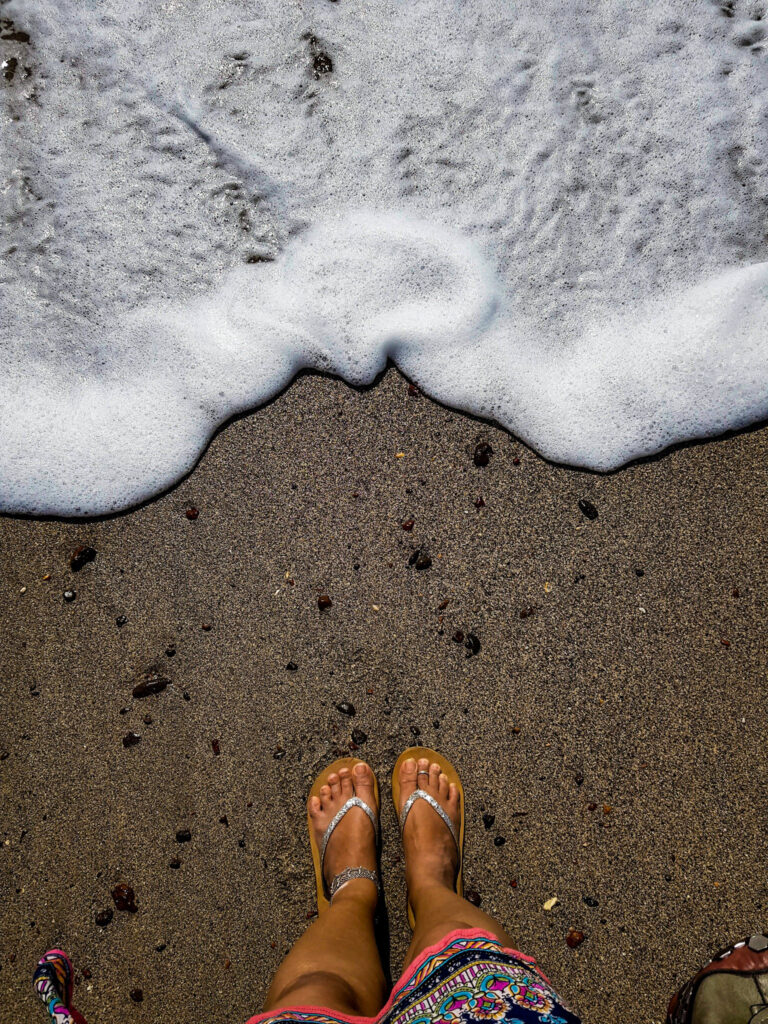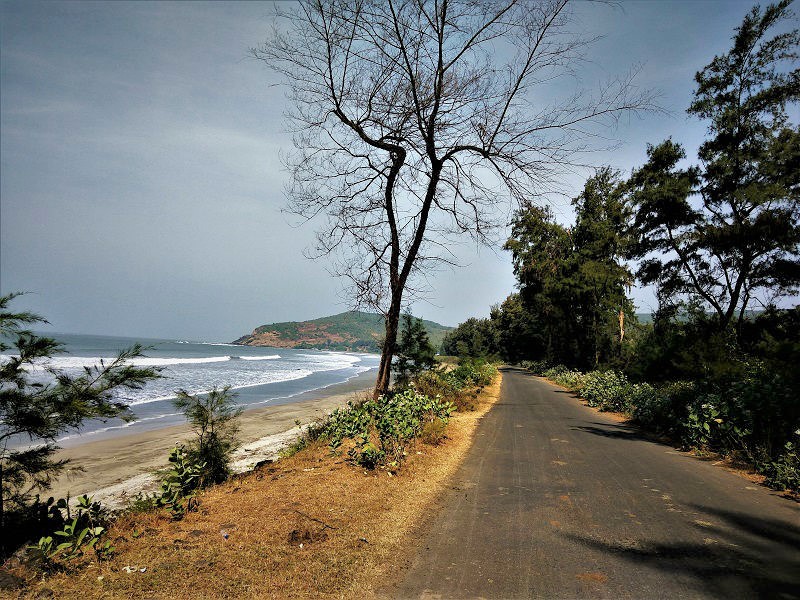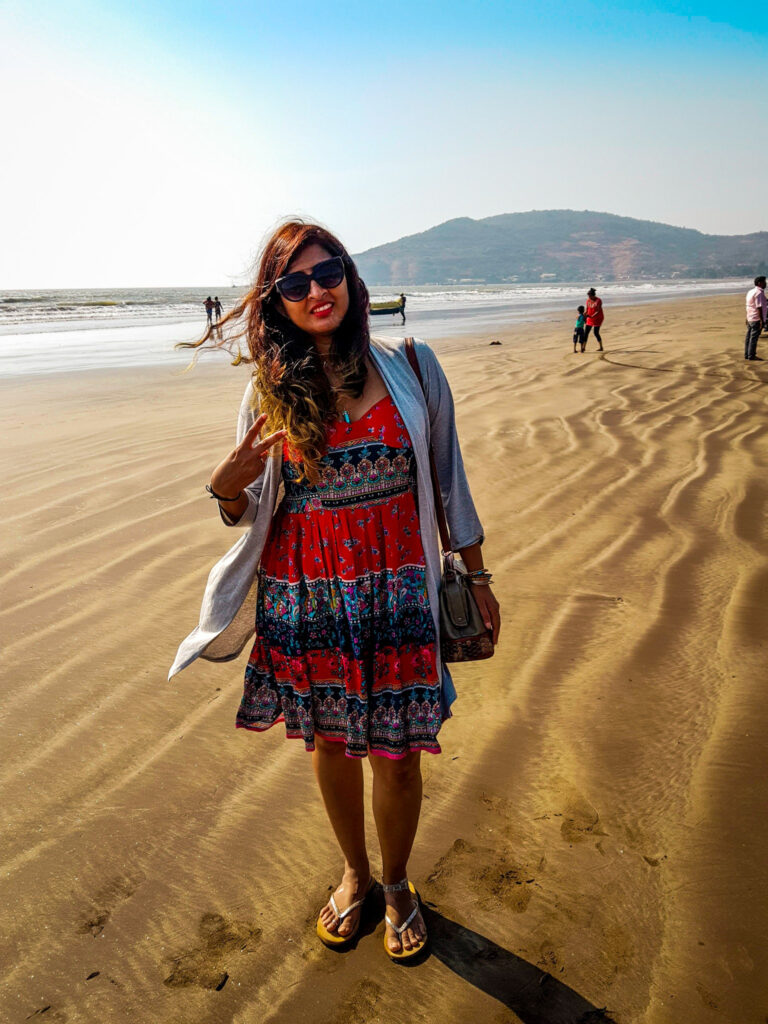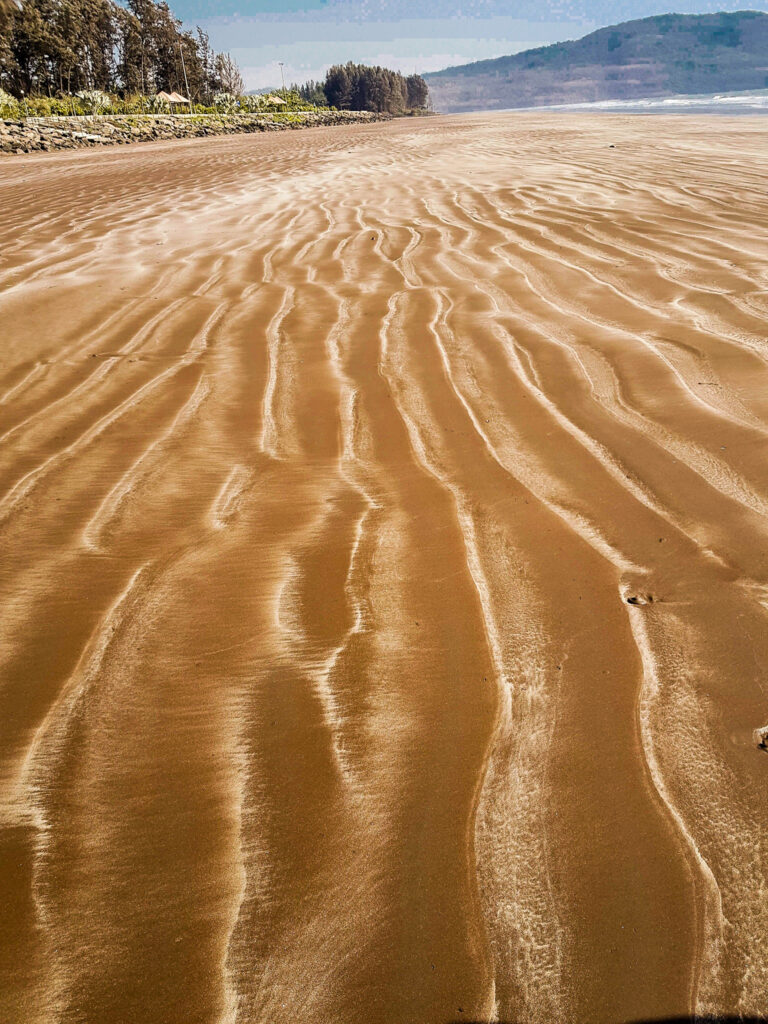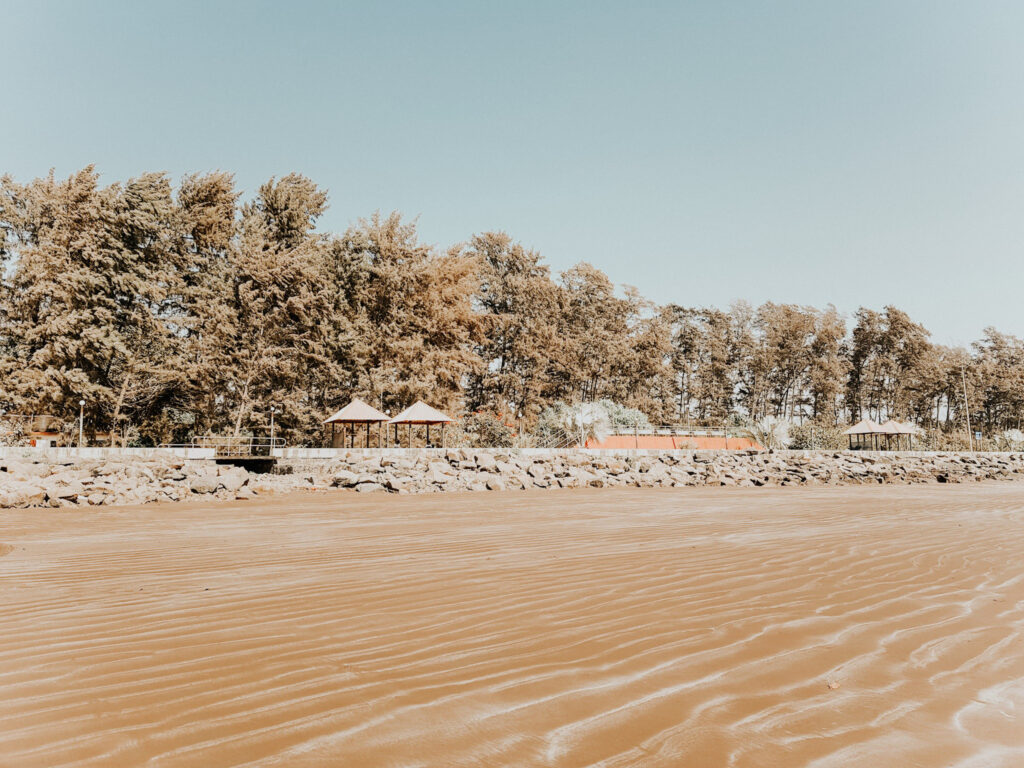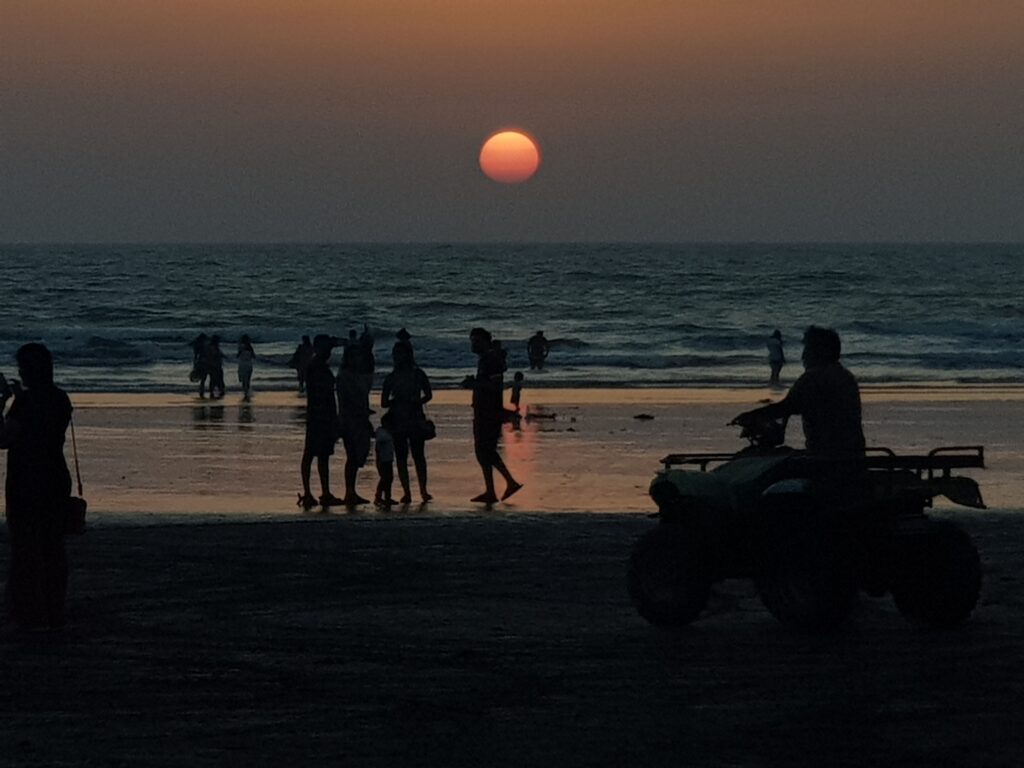 The Final Morning
Our last morning in Diveagar began with an 8:00 AM wake-up call. After breakfast at 9:00 AM, we bid farewell to Diveagar by 10:30 AM, settling all our bills for accommodation and meals. As we set out on the road back to Mumbai, we captured a few final photos of our memorable journey.
Are You Ready for Your Konkan Road Trip?
We hope our Konkan adventure has inspired you to embark on your own road trip. Whether you're seeking spirituality, natural beauty, or delicious seafood, Konkan has it all. We look forward to hearing about your experiences, so please share your stories in the comments section below. Safe travels! Also you can follow me on Instagram
Previous Post: The Ultimate Checklist for Your Baby's First Beach Trip
xoxo
Hayyaa…