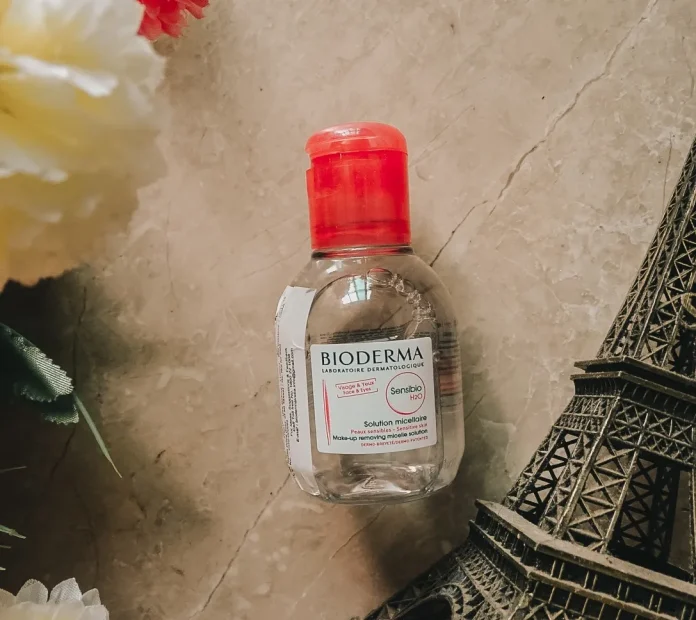 Greetings, lovely people! 😊
If you use makeup or BB cream daily, it's crucial to remove it properly to avoid skin issues. Failure to remove makeup effectively can lead to clogged pores, resulting in acne, pimples, blackheads, whiteheads, and more. Today, I'm here to review one of the most renowned micellar waters: Bioderma Sensibio H2O Micellar Water.
No matter how exhausted you may be, it's essential to make makeup removal a nightly ritual. Healthy skin depends not only on good skincare and high-quality makeup but also on using a top-notch makeup remover that works gently and effectively.
Product Details
Sensibio H2O is the first and only dermatological micellar water perfectly compatible with the skin. Its fatty acid esters, the building blocks of micelles, closely resemble the phospholipids found in skin cell membranes. This natural similarity helps rebuild the skin's hydrolipidic film.
Key Claims 
A cleansing and makeup-removing water that respects sensitive skin's fragility.
Combines high performance with excellent tolerance.
Effectively cleanses and removes makeup from the face and eyes.
Soothes and alleviates irritated skin.
Provides an instant feeling of freshness.
No need to rinse. It even removes water-resistant makeup.
Fragrance-free formula, Alcohol-free, Paraben-free, Hypoallergenic.
Ingredients
Water (Aqua), Peg-6 Caprylic/Capric Glycerides, Propylene Glycol, Cucumis Sativus (Cucumber) Fruit Extract, Mannitol, Xylitol, Rhamnose, Fructooligosaccharides, Disodium Edta, Cetrimonium Bromide.
How do you use it?
Apply generously to a cotton pad.
Gently sweep the soaked pad over your face and eyelids.
Repeat until the cotton pad comes away clean.
Lightly pat your face dry with a clean towel.
Packaging
The product is elegantly presented in a transparent plastic jar with a vibrant pink cap. It's designed to be simple and fuss-free, ensuring no leaks or spills.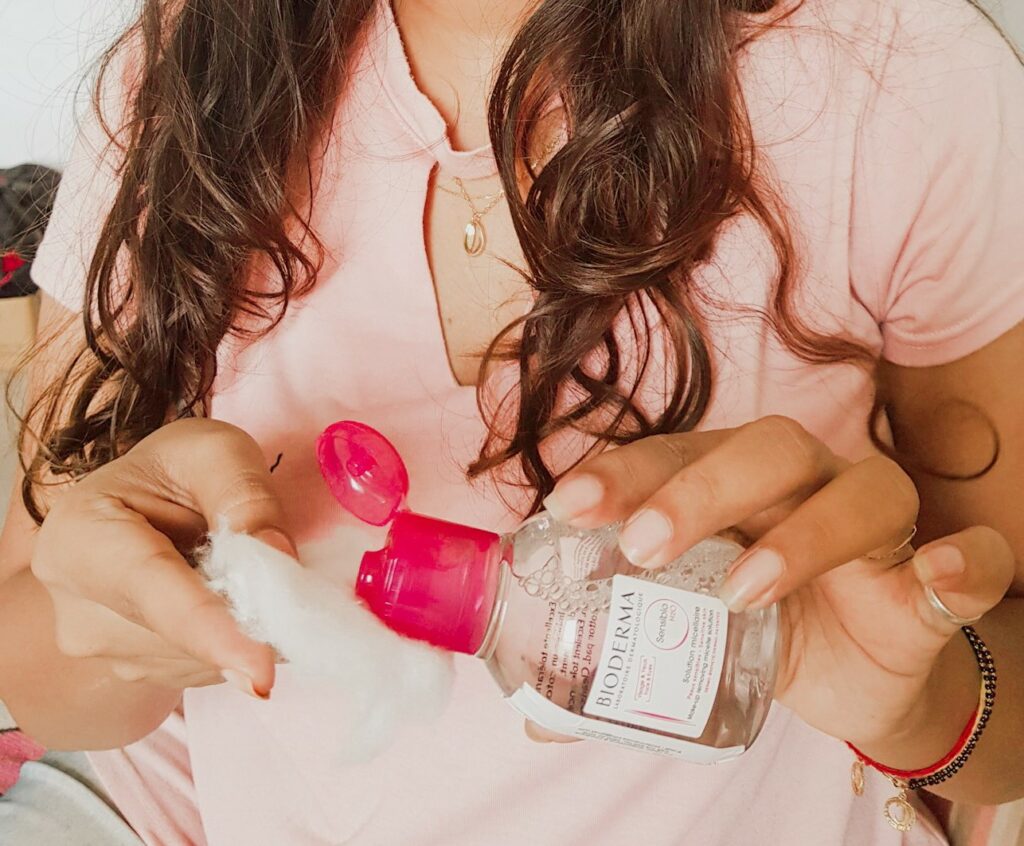 Price
Available in different sizes . Small size 100ml INR 660. Bioderma is easily available at pharmacies and online on Nykaa, Amazon.
My Experience
This solution is incredibly gentle on the skin and doesn't cause dryness or breakouts. It excels at removing everyday makeup, including eyeshadows, liquid lipstick, and regular kajal. If you're seeking a hassle-free makeup remover, this one is quite impressive. I prefer it over the cleansing wipes I've used before because it effectively removes even the smallest traces of makeup without drying out my skin. No vigorous rubbing or tugging, just a few gentle swipes, and presto! However, it struggled to completely remove waterproof mascara. Apart from that, it performs well.
Bioderma's micellar water doesn't leave the skin feeling dry either. It can also double as a cleanser. Simply apply some Bioderma Sensibio H2O Micellar water to a cotton pad and wipe it across your face. It serves as a gentle cleanser, especially for individuals with dry and sensitive skin.
Thumbs Up
Effectively removes makeup
Suitable for all skin types
Doesn't irritate the skin
Did not cause any breakouts on my face
Perfect for sensitive and intolerant skin
Alcohol and paraben-free (does not dry out the skin)
No need to rinse the face after makeup removal (no residue or stickiness)
Thumbs Down
Not effective at removing waterproof mascara
Would I Recommend/Repurchase Bioderma Sensibio H2O Micellar Water?
It may be a bit costly, but the value it offers is well worth the expense. If you're in search of a good, effective, and skin-friendly micellar water without any harmful ingredients, this is definitely worth considering. I had a positive experience with it. So, if you've been using cleansing wipes, I would recommend giving Bioderma Sensibio H2O a try.
XOXO
Hayyaa…
Want to keep reading? HIMALAYA FRESH START OIL CLEAR FACE WASH REVIEW AND COLORBAR SINFUL MATTE LIPSTICK|REVIEW