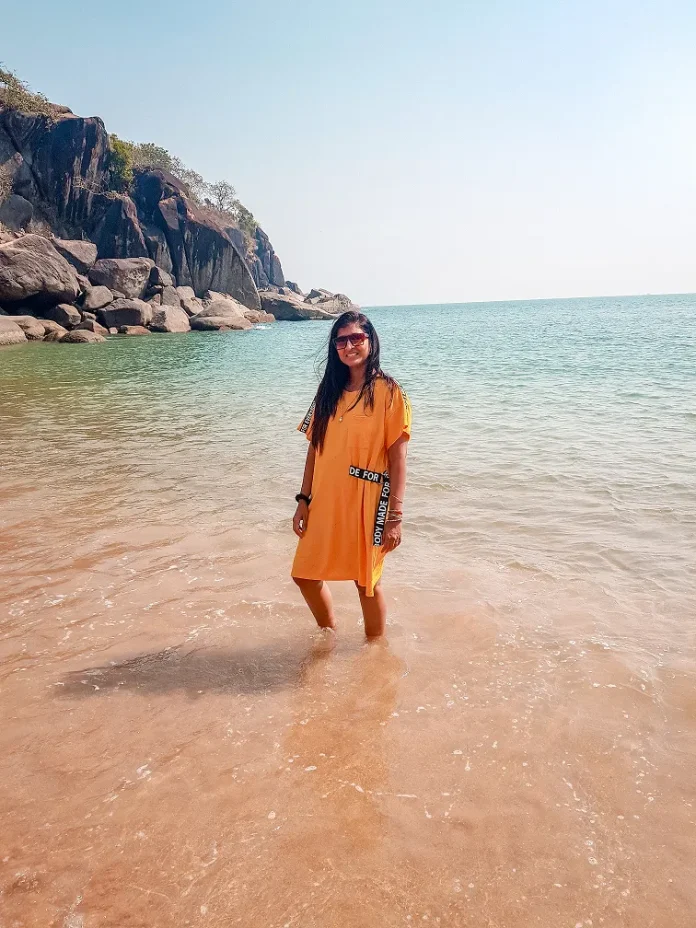 Goa, the beach paradise of India, is known for its picturesque beaches, lively nightlife, and vibrant culture. But amidst the popular beaches and crowded tourist spots lies Butterfly Beach A Unique and unforgettable beach experience in south goa. The beach is also surrounded by dense forests and towering cliffs, which provide an excellent backdrop for a quiet and peaceful escape. Nestled in a secluded cove between Palolem and Agonda beaches, Butterfly Beach is a tranquil oasis of serenity that offers a refreshing change from the bustling atmosphere of Goa's other beaches.
Getting to Butterfly Beach
Butterfly Beach can only be reached by boat or a trek through the forest, adding to its exclusivity and charm. You can hire a boat from Palolem or Agonda beach, which will take you on a scenic ride along the coastline to the beach. The boat ride is an experience in itself, as you soak in the stunning views of the sea and the lush greenery surrounding the beach. On the way, you can see dolphins swimming alongside the boat and enjoying the ride.
The Beauty of Butterfly Beach
Stepping off the boat onto the soft sand of Butterfly Beach, you'll witness a breathtaking sight – a crescent-shaped beach bordered by swaying palm trees and crystal-clear waters. The large number of colorful butterflies fluttering around the trees gives Butterfly Beach its name and adds to the magical ambiance of the place."
Butterfly Beach is relatively small, which makes it perfect for those who prefer a quieter and more intimate beach experience. The calm, clear waters are perfect for swimming, and the shallow depth is ideal for beginners or non-swimmers. You can also go snorkeling or take a leisurely stroll along the beach and explore the surrounding rocky terrain.
Exploring the Surrounding Area
Beach is not only a great place to relax and unwind; it is also ideal for adventurers and nature lovers. You can take a short trek to the nearby Honeymoon Beach, which is equally beautiful and secluded. The trek takes you through a lush forest, and the views from the top are simply breathtaking. You can also explore the nearby villages and interact with the locals, who are friendly and welcoming.
Tips for Visiting Butterfly Beach
Visit butterfly beach during the winter months, when the weather is pleasant and the sea is calm.
Carry your own food and water, as there are no restaurants or shops on the beach.
Wear comfortable shoes if you plan to trek to Honeymoon Beach, as the terrain can be rocky and uneven.
Respect the natural beauty of the beach and avoid littering.
Summarize, Butterfly Beach is a hidden gem that offers a unique and unforgettable beach experience. The exclusivity and serenity of the place make it perfect for those who want to escape the crowds and enjoy the beauty of nature. If you're planning a trip to Goa, make sure to add Butterfly Beach to your list of must-visit places!
Follow me on Instagram for more updates
YOU MAY ALSO LIKE PONDICHERRY–A LITTLE FRANCE IN INDIA AND TOP THINGS TO DO IN UDAIPUR
XOXO
Hayyaa…