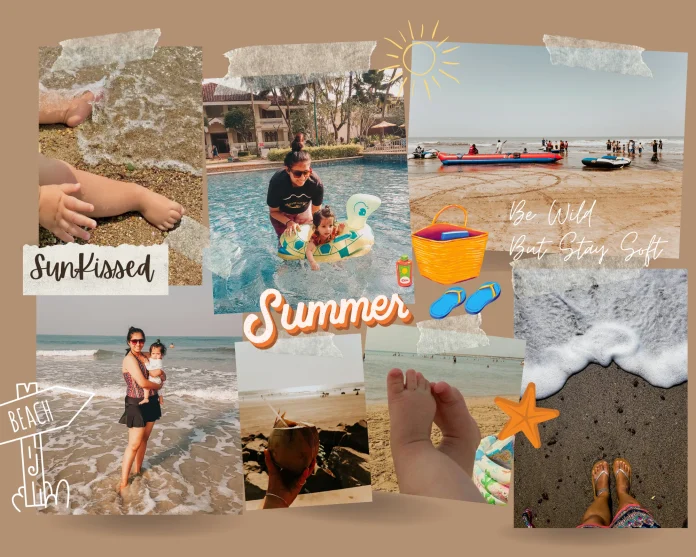 Going to the beach is a classic summer activity for families, here's the ultimate checklist for your baby's first beach trip, which is an exciting milestone. However, it can also be a daunting task, especially for new parents who may not know what to expect or how to prepare. In this blog, we will discuss some tips, tricks and hacks for making your baby's first beach trip a success.
Tips
Choose The Right Time Of Day:

The middle of the day can be hot and crowded. So, consider going in the early morning or late afternoon when it's cooler and less crowded.
Find A Shady Spot:

It's important to keep your baby out of direct sunlight as much as possible. So look for a shady spot under an umbrella or tree.
Be Prepared For Naptime:

Your baby may get tired from all the excitement, so bring a portable crib or playpen so they can take a nap in the shade.
Watch For Signs Of Overheating:

It's important to keep an eye out for signs that your baby is overheating, such as sweating, flushed cheeks, or fussiness. If you notice any of these signs, take your baby to a cooler spot and offer them water to drink.
Dress Your Baby In Comfortable Clothes:

Choose lightweight and breathable clothing that will keep your baby cool in the heat. Avoid tight clothing that could cause discomfort or irritation.
Be Mindful Of The Water:

While it can be fun for your baby to splash in the water, be cautious of the waves and currents. Keep a close eye on your baby at all times and avoid going too far into the water.
Check The Beach Regulations:

Some beaches may have specific rules or regulations, such as no dogs or no glass bottles. Make sure to check the beach regulations before you go so you're prepared.
Bring A Change Of Clothes:

Your baby may get wet or sandy, so it's a good idea to bring a change of clothes and some towels to clean up any messes.
Tricks
Use A Baby Powder To Remove Sand:

Sprinkle baby powder on your baby's skin to help remove sand easily. The powder absorbs moisture and makes it easier to brush off the sand.
Freeze Aloe Vera Gel: Freeze aloe vera gel in an ice cube tray and use it to soothe your baby's skin if they get sunburned or irritated.
Bring A Baby Pool:

If your baby is too young for the ocean or you want to avoid the sand, bring a baby pool and fill it up with water. So, your baby can splash around in the water and you don't have to worry about the waves or sand.
Bring A Small Inflatable Pool Toy:

A small inflatable pool toy, for example a beach ball or ring, can be a fun distraction for your baby while you're setting up or packing up.
Consider A Beach Tent Or Sunshade:

If you plan to spend a lot of time on the beach, a beach tent or sunshade can provide extra shade and protection from the sun. Just make sure to secure it properly so it doesn't blow away in the wind.
Freeze Sponges:

Freeze damp sponges in a ziplock bag. Use them as mini ice packs to cool down your baby on a hot day.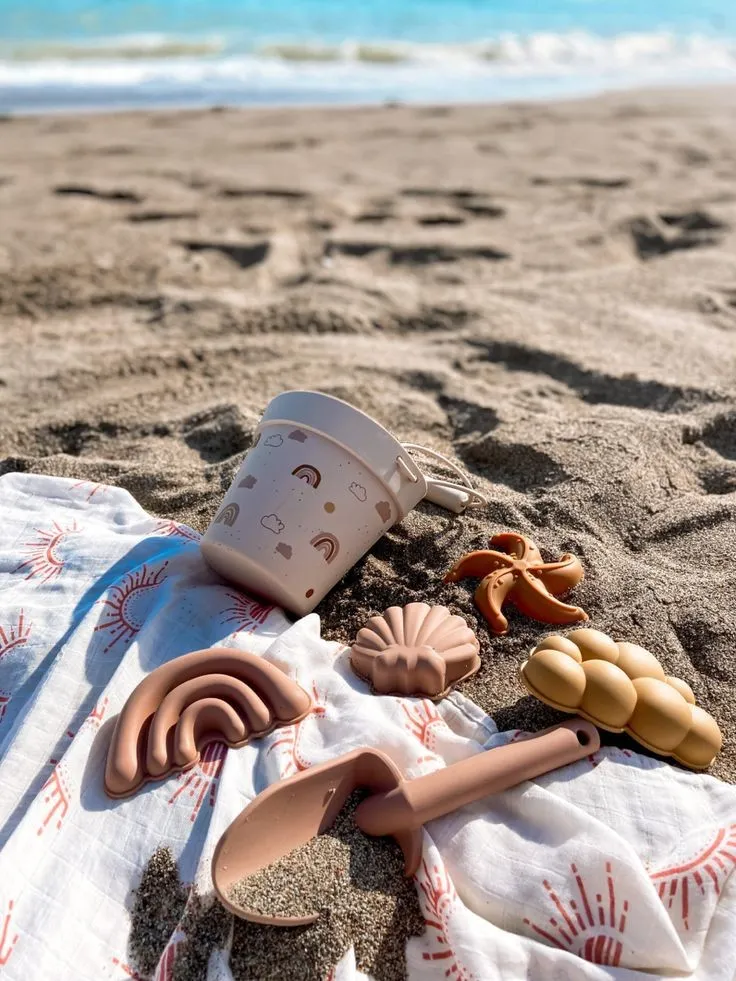 Hacks
Freeze Drinks And Snacks:

Freeze water bottles, juice boxes, or snacks like grapes or yogurt pouches the night before so they stay cool and refreshing throughout the day.
Use A Fitted Sheet To Keep Sand Out: Place it upside down and place your beach items in the corners. This will create a barrier and help keep the sand out of your designated area.
Use A Waterproof Phone Case:

Invest in a waterproof phone case to protect your phone from water and sand. You can still take pictures and videos of your baby without worrying about damaging your phone.
Create A Portable Diaper Changing Station:

Use a mesh laundry bag to hold diapers, wipes, and a changing mat. Hang it on a hook or a tree branch and you have a convenient and portable diaper changing station.
Use A Mesh Beach Bag:

A mesh beach bag is perfect for carrying wet items. The sand will fall through the mesh, making it easy to clean and keep things together.
These tips, tricks and hacks can make your baby's first beach trip more comfortable and enjoyable for both you and your little one.
What To Pack For Baby's First Beach Trip
When packing for a beach vacation with a baby, it's important to bring along all the essentials to ensure a safe and enjoyable trip. Here's a list of items you may want to consider packing:
Sunscreen:

Choose a sunscreen specifically formulated for babies with a high SPF rating and apply it regularly throughout the day.

Sun hat:

Protect your baby's head and face from the sun with a wide-brimmed sun hat.

Swimsuits:

Bring along several swimsuits for your baby, as they may get wet or soiled during the day.

Towels:

Pack plenty of towels to dry off your baby after swimming or playing in the sand.

Changing Pad:

A portable changing pad can come in handy when changing your baby's diaper on the beach.

Diapers and wipes:

Bring enough diapers and wipes to last for the entire trip.

Snacks And Drinks:

Pack plenty of snacks and drinks to keep your baby hydrated and nourished throughout the day.

Toys:

Bring along toys and activities to keep your baby entertained, such as sand toys, floaties, or a small pool.

Baby Carrier:

It can be a great way to keep your baby close and comfortable while exploring the beach. So, make sure to choose a carrier that's appropriate for the age and weight of your baby.

First Aid Kit:

Pack essentials such as bandages, antiseptic, and pain relievers in case of any minor injuries.
Remember to bring any necessary medications, such as fever reducers or allergy medication, as well as any baby gear.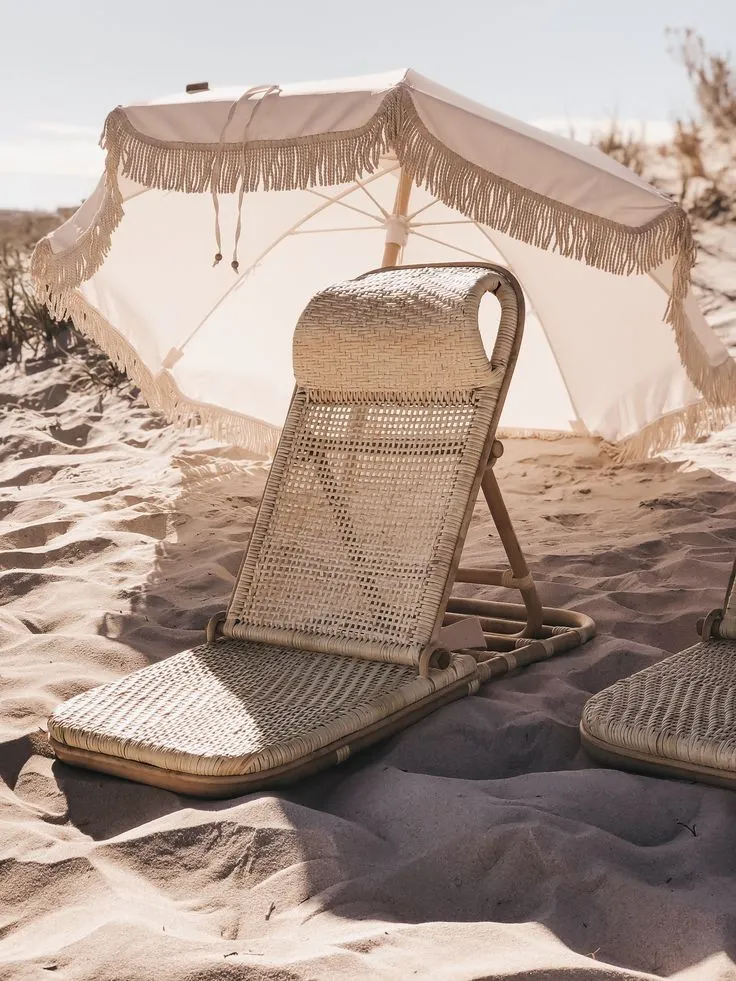 Taking your baby to the beach for the first time can be a fun and memorable experience for both of you. Take plenty of photos and enjoy the time you spend together. Remember, the beach will always be there, so take your time and enjoy every moment with your little one.
In conclusion, taking your baby to the beach can be a wonderful experience. With a little planning and preparation, you can ensure that your baby stays safe, comfortable, and happy. So, pack your bags, grab your sunscreen, and get ready for a day of fun in the sun with your little one!
YOU MAY ALSO LIKE BUTTERFLY BEACH A UNIQUE EXPERIENCE IN SOUTH GOA AND BEST BEACHES OF SOUTH GOA – MUST VISIT
For More Updates Follow Me On Instagram
XOXO
Hayyaa…