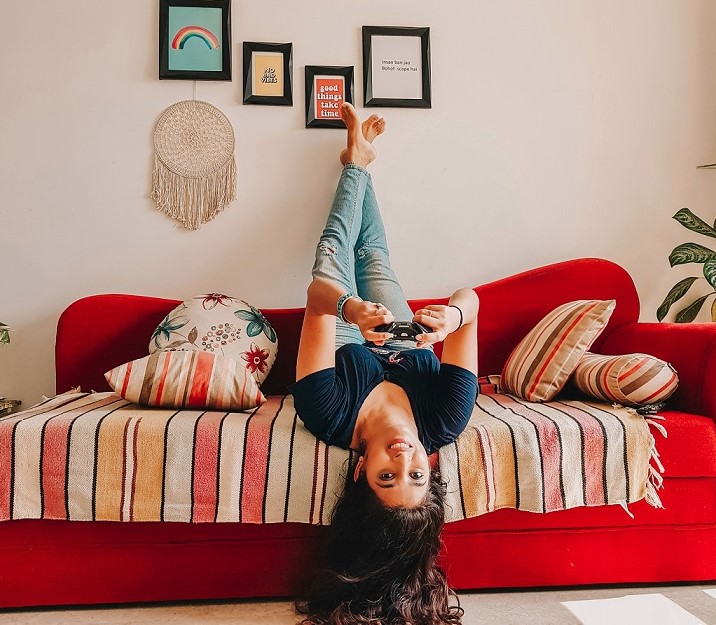 Hello People,
Summer is here and we're all stuck indoors. WE ARE LIVING in very weird times. It's been a little more than two month since we've all been asked to practice social distancing and quarantine in our homes. Yeah, it sucks, but we're staying in anyway. Social distancing is our biggest weapon in combating the spread of COVID-19. It's a difficult time for the entire world, but we now have a golden opportunity to focus on each other and spend precious time with those who matter most and things to do to Quarantine and Chill.🍿
Quarantine life isn't that bad as long as you have the essentials and a fast internet connection. And a list of things to do. Not watching Netflix or binge-watching TV shows—most of us do that already—but things to do that are fun, free, and maybe a little useful, too.
Check out list of things to do to quarantine and chill

🍿
Exercise
Yes, yes, exercise. While we are all different, doctors typically advise people to exercise 30 minutes a day, five days a week. Can't go to the gym?🏋️‍♀️ Cycle 🚴‍♀️, and do calf extensions on the steps, and pushups and planks like there's no tomorrow.
If yoga 🧘‍♀️ is something that interests you, start your day with yoga which has multiple benefits such as decreasing stress, relieving anxiety, promoting better sleep quality, and increasing strength. A great way to keep both your mind and body healthy without equipment is practicing yoga. Some are as short as 8 minutes, some span over an hour – you can find whatever is perfect for you. There are multiple online classes you can join or simple checkout on YouTube.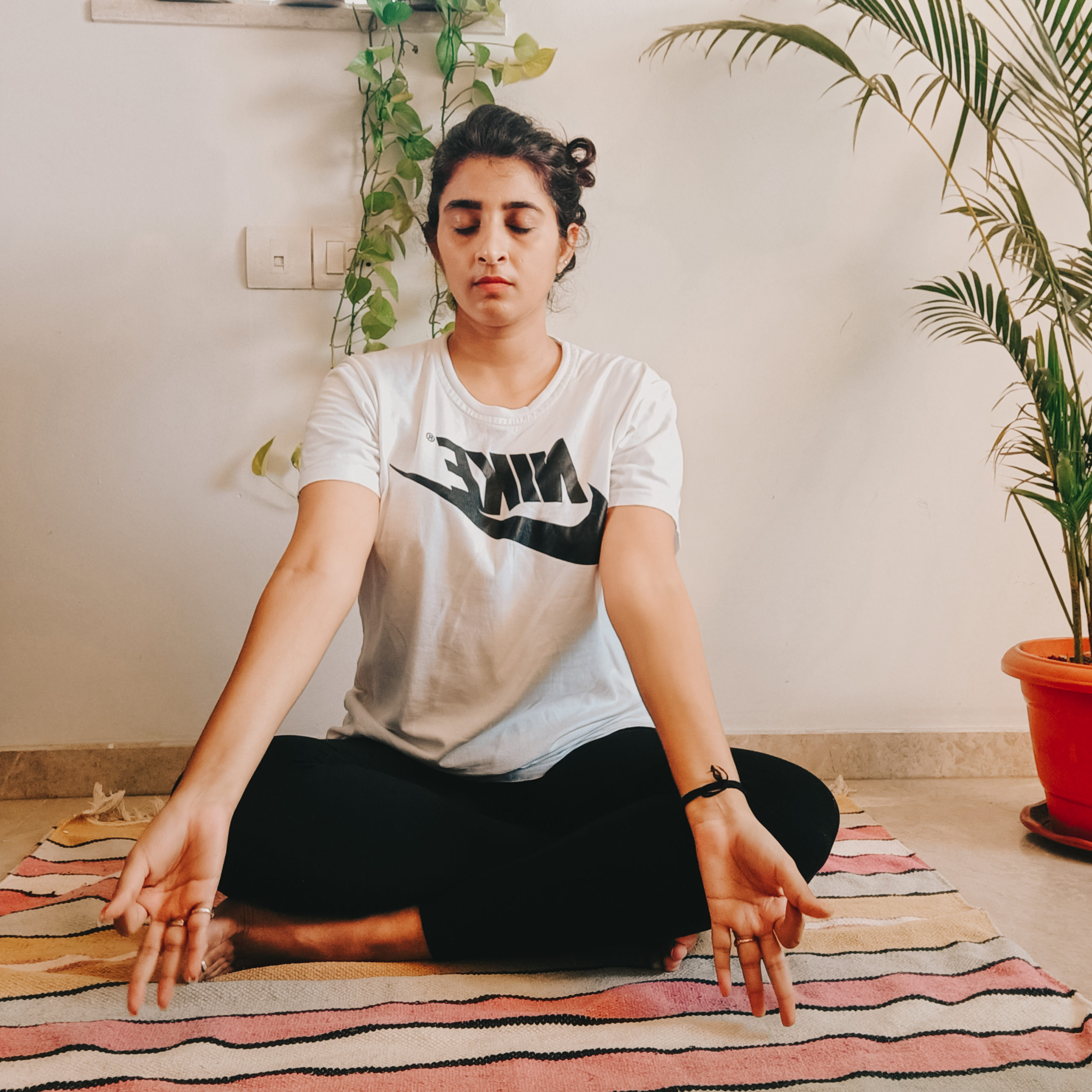 Explore the world from home
Did you know you can do virtual tours of some of the most famous zoos and museums? Museums across the world 🌏 are making themselves accessible virtually thanks to partnerships with the Google Arts & Culture project. There are so many exciting options to learn something new, revisit a favorite exhibit, and help get the kids interested in art, history, and animals. From Egyptology and dinosaurs to classical and modern art, virtual tours of world-class institutions such as Paris's Musée d'Orsay, New York's Guggenheim Museum, Florence's Uffizi Gallery, Amsterdam Rijksmuseum, Van Gogh Museum, and much more provide a unique outlet for the whole family to learn together about our amazing world. The British Museum has its own, special website that you do NOT want to miss!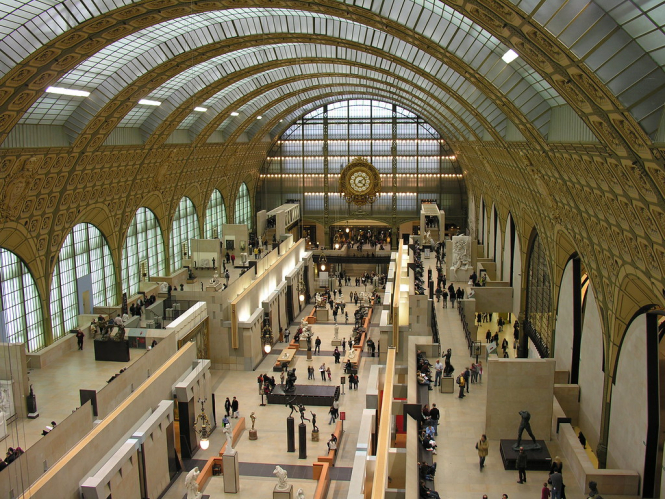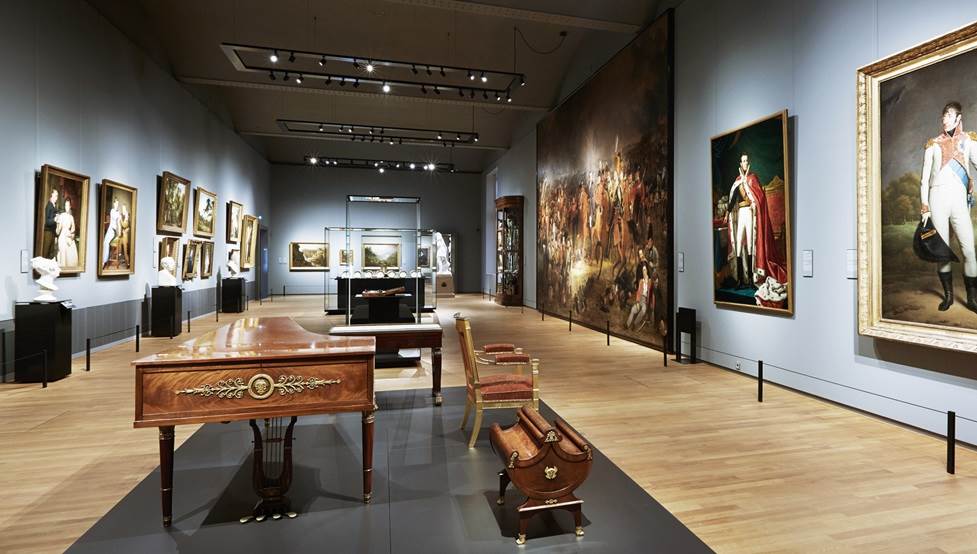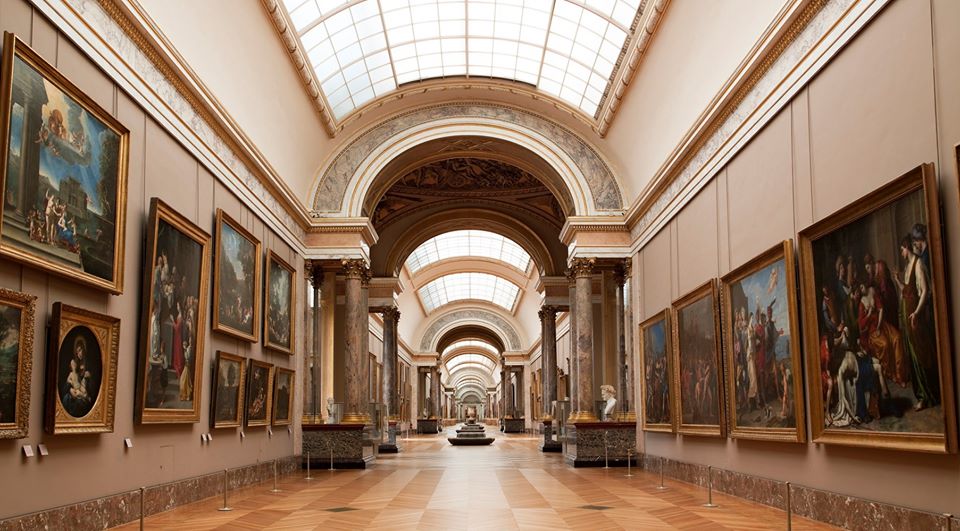 Game night—every night!
Families and friends who are living together can enjoy some playful competition with classic card games ♠️♥️, like Phase 10, Skip Bo, and Uno. You can also play favorite board games like Monopoly and Ludo🎲 or try out new! Video games 🎮 are also fun to play. Whether you're into traditional board games or card games, every night can be loads of fun!
Virtual games are also a great option with the current need for social distancing. Enjoy the interactive game of Ludo which lets you play with others around your city or the world! There are many more game options you can check out in google play.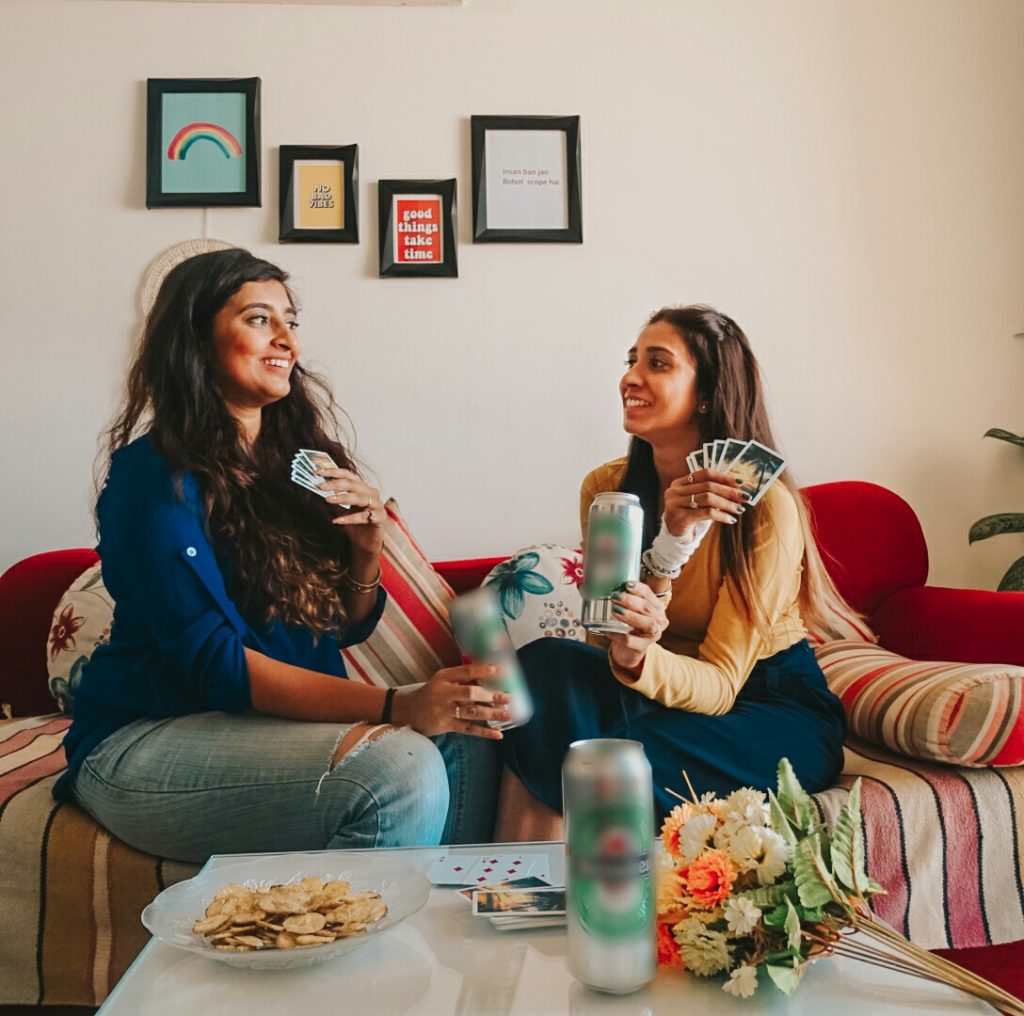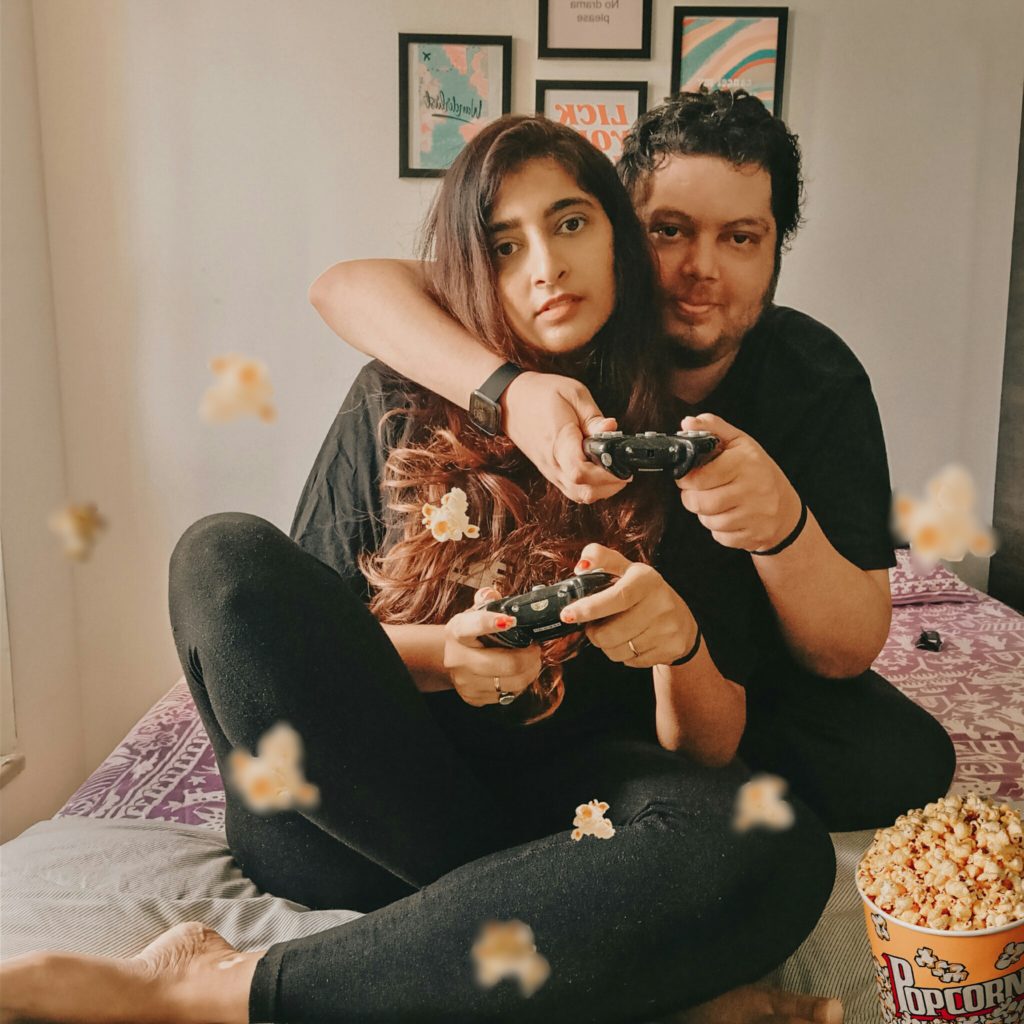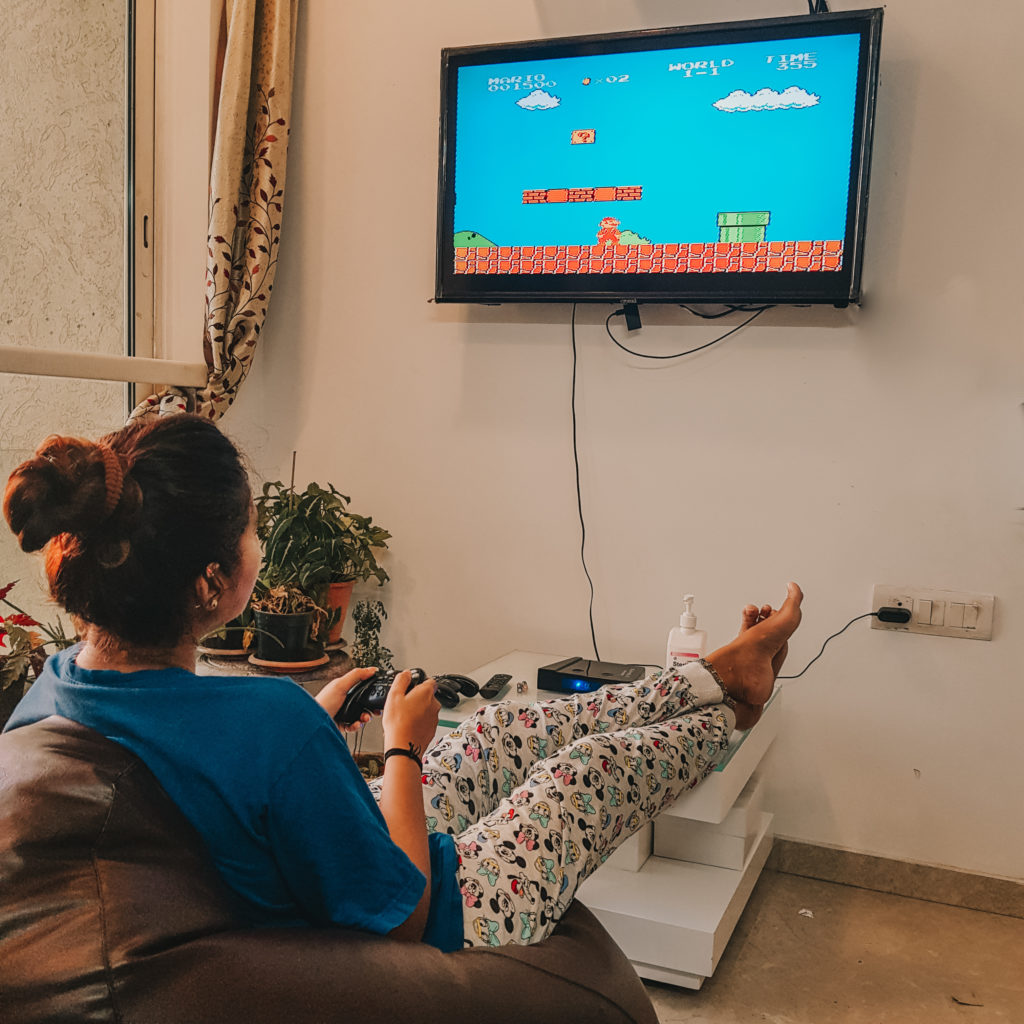 READ..
Read five books 📚 that you've intended to but just didn't have time. There's enough time now. Just don't break your reading glasses, unless you have a backup pair. Also there are tons of ways to read books for online without leaving your house like Storytel. Check out blog.
Make it a DIY Spa day
Of all of the things to do at home, taking some time to unwind needs to be at the top of your list. This is an important time to lower your stress levels and take time for self-care. Create a home spa in your bathroom: fix a bubble bath🛀, light some candles🕯️, play soft music🎵, drink a glass of wine🍷, read a magazine📖 and just relax. For a bit of pampering, you can create luxurious DIY products you'll love with what you already have at home! Whether you're into hair masks, face masks, or aromatherapy, etc. there are plenty of recipes for easy DIY online.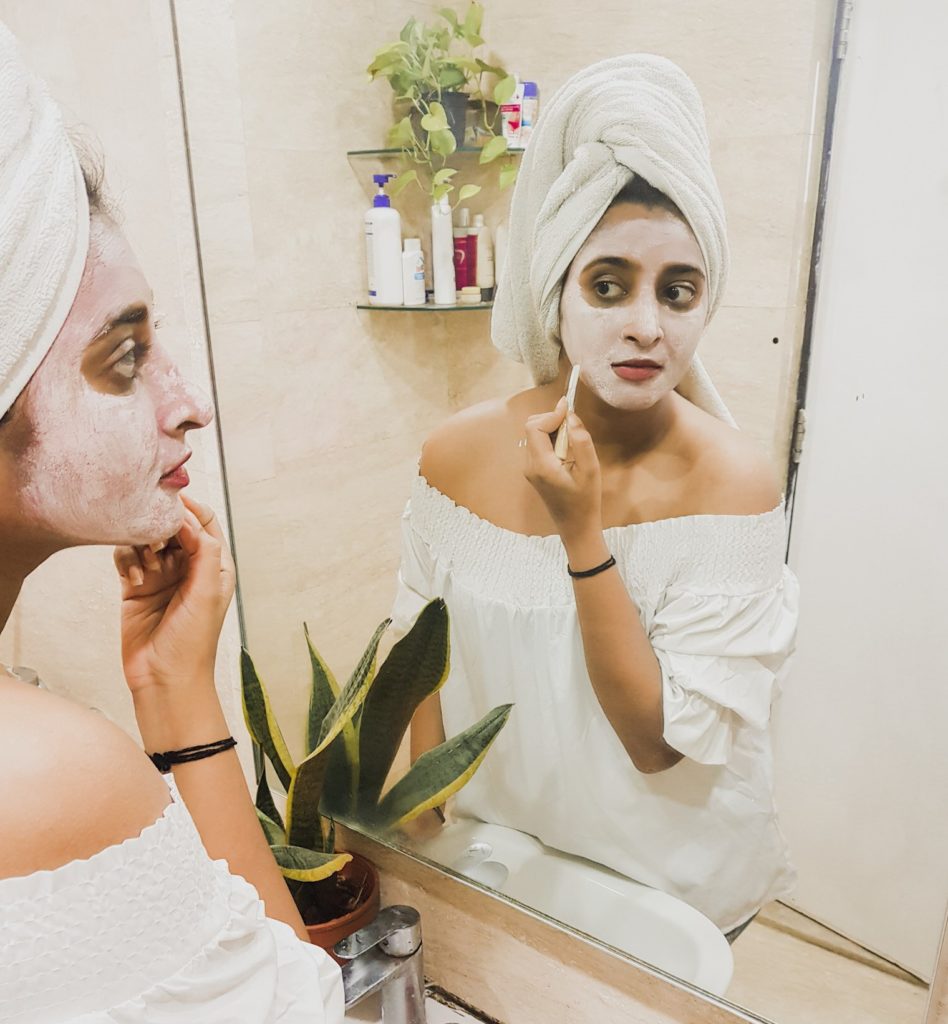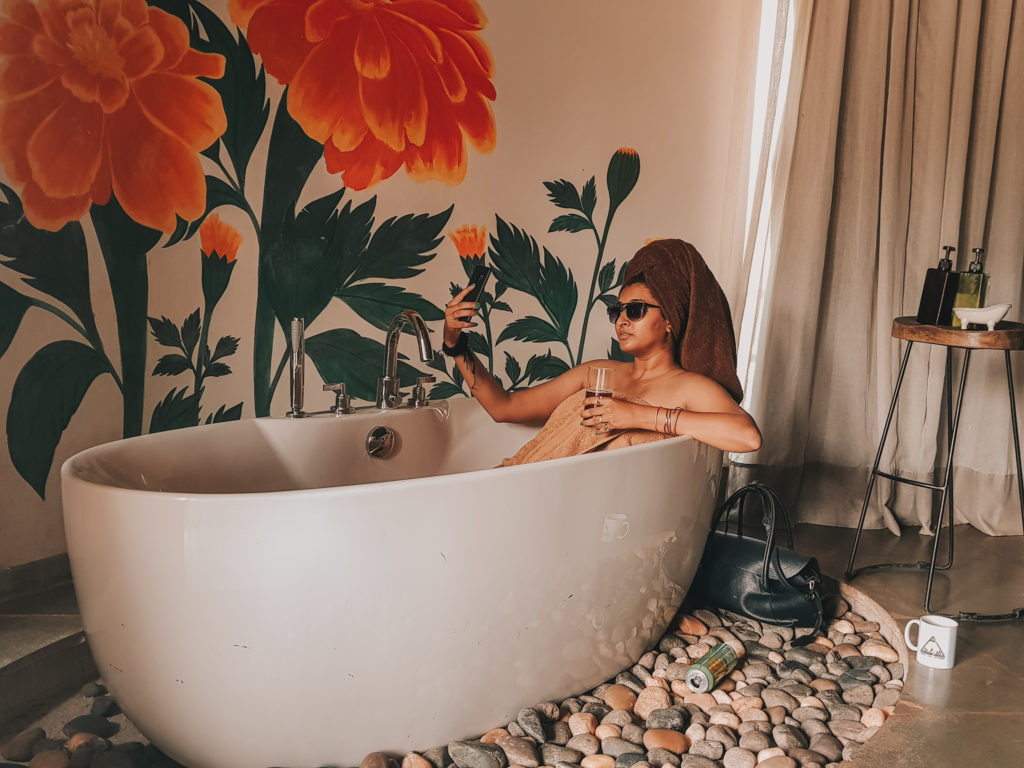 Make some "quaran-tinis"
Make your own custom cocktail and craft beer flights, or try some blind wine tasting. If you've always wanted to try to make your own version of that margarita you had on vacation, now is the time! Try some of recipes for some exciting, tropical flavors that will transport you straight into paradise. Take it a step further with a virtual happy hour, and host an online hangout with your friends. Cheers!🍷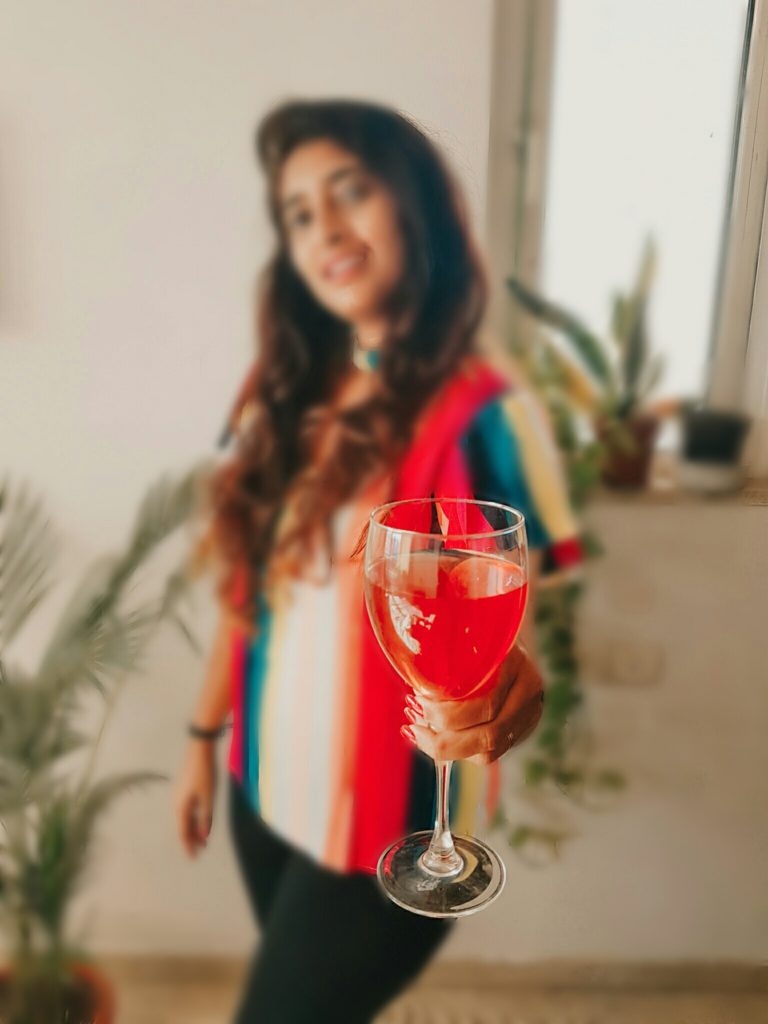 Become a chef (Learn to cook)
One of the biggest things I'm learning about life in quarantine is how much I depend on the people around me. Social distancing means most, of our meals are made at home, so now is the perfect time to learn to cook🍳👩‍🍳, learn new recipes, or improve your cooking skills. YouTube is the first place you should turn as there are endless channels full of chefs who will not only teach you but entertain you.
Make a great YouTube recipe reality and create a meal to be proud of. Learning how to cook is surprisingly fun and relaxing, now that I don't have a choice but to try. It's a good idea to stock up on pasta, rice, vegetables, and spices so that more recipes are within reach.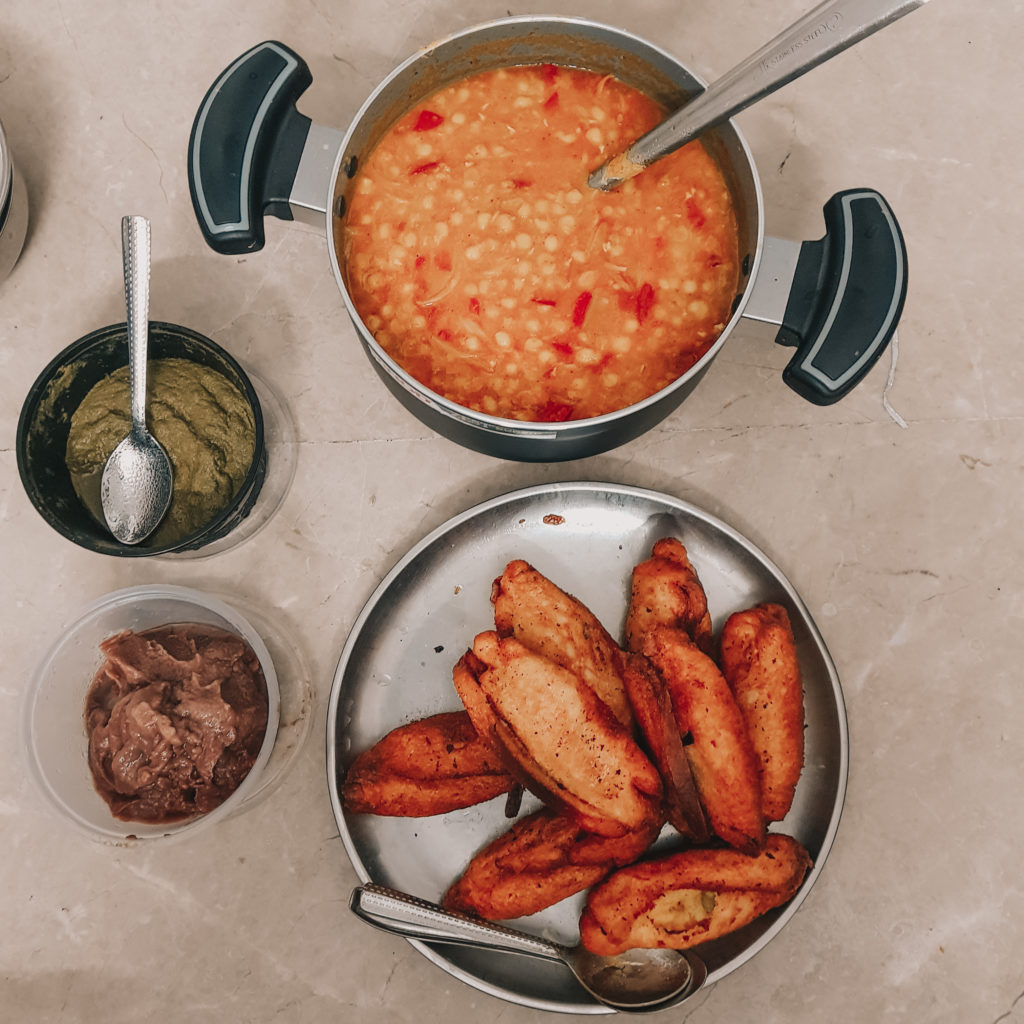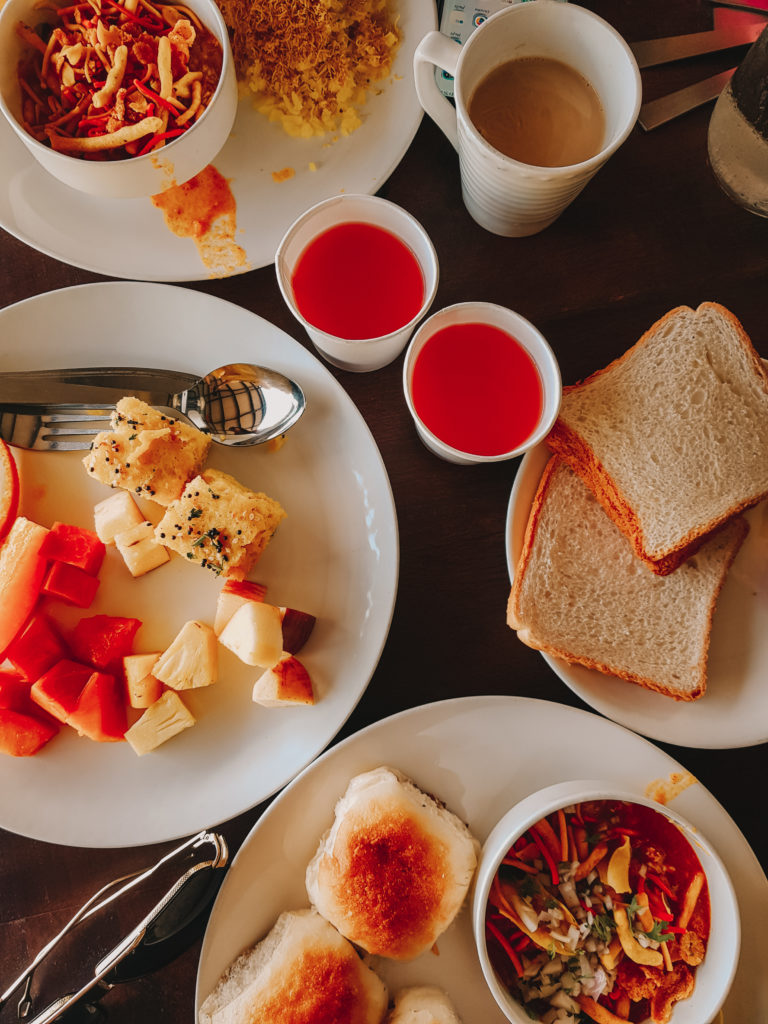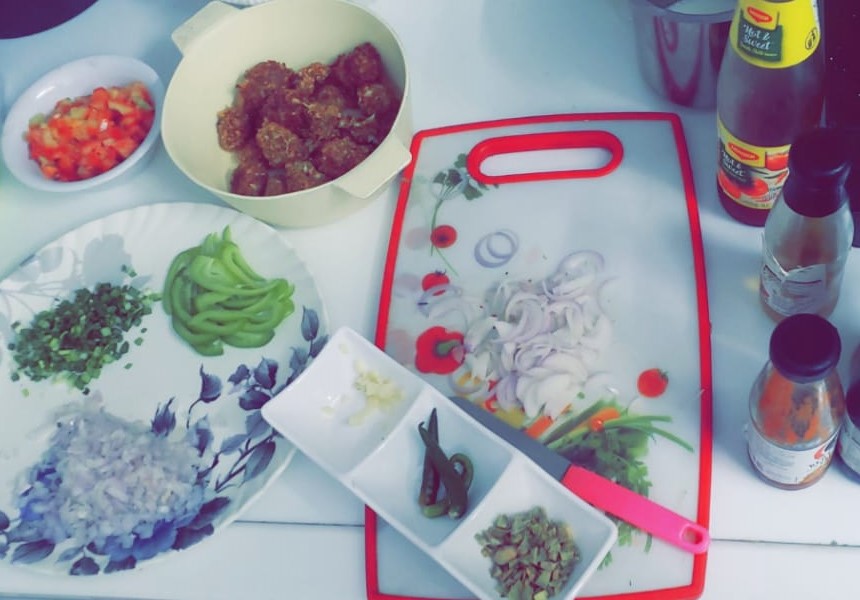 Get creative
Drawing, painting, DIY, sewing, music… whatever your creative jam is, now is the time to practice and find joy in your hobbies!🎨🎀 You can also redecorate your home with DIY stuff. You'll find tons of fun ideas on Pinterest when it comes to creating cost-effective items for home decoration. Create some DIY projects 🖼️ using what you already have at home. But, some of them do take time. As now you have all the time in the world, why not to use these quirky DIY tips and revamp your home spaces.
Just don't go overboard, or else you would end up not recognizing your home by the end of the #quarantine period.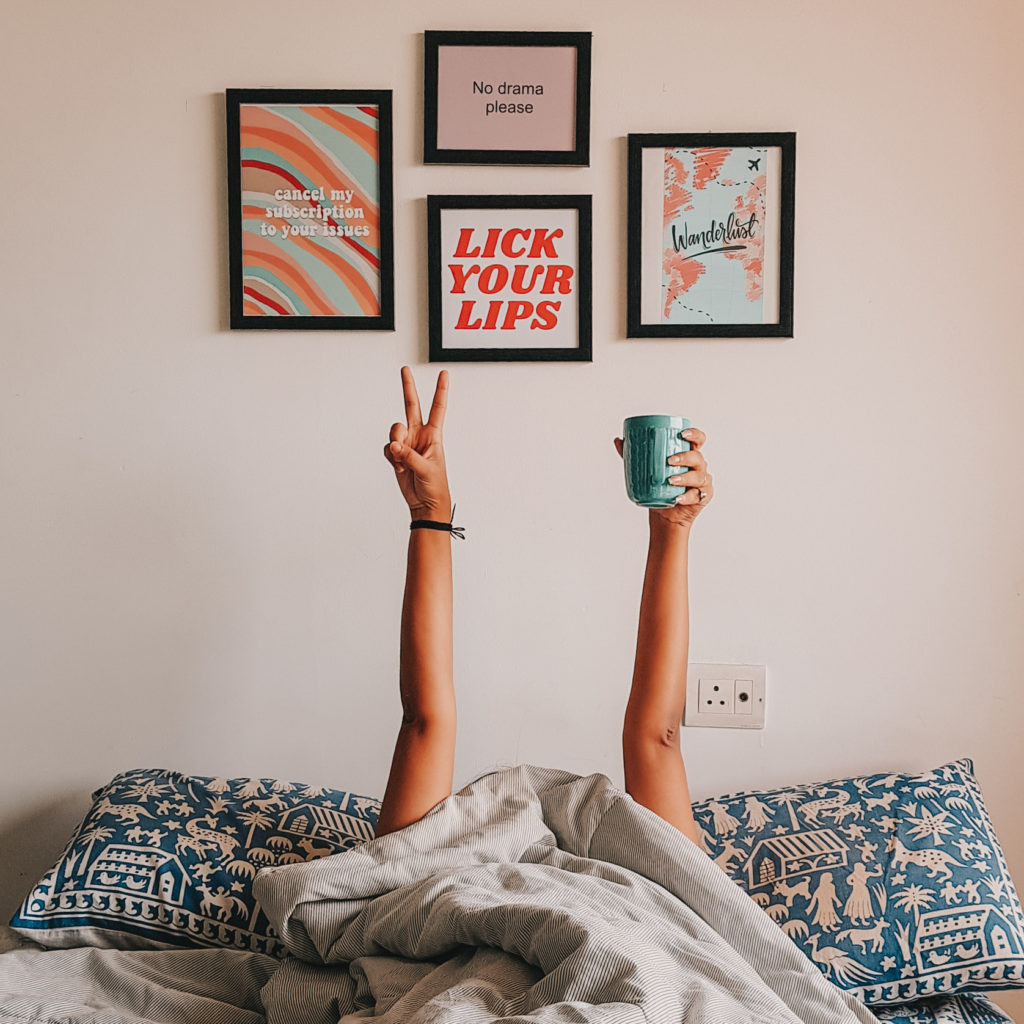 Phone a friend or have a video chat
It is quite normal that you are working from home while in lockdown, but there is still so much time that you will be spending with your family at the end of the day. Many of us are missing family and friends during this time. And while we have to socially distance ourselves physically, it doesn't mean you can't call your loved ones! As if you needed an invitation, ha! It's called 'quarantine and chill'🍿 for a reason. Host video calls with your gang to share gossip and shoot the breeze—it's the easiest way to beat those isolation blues.
It is also the right time to get in touch with your friends. I'm recommending that you call, text, FaceTime, Skype or Zoom someone you haven't spoken to in a while.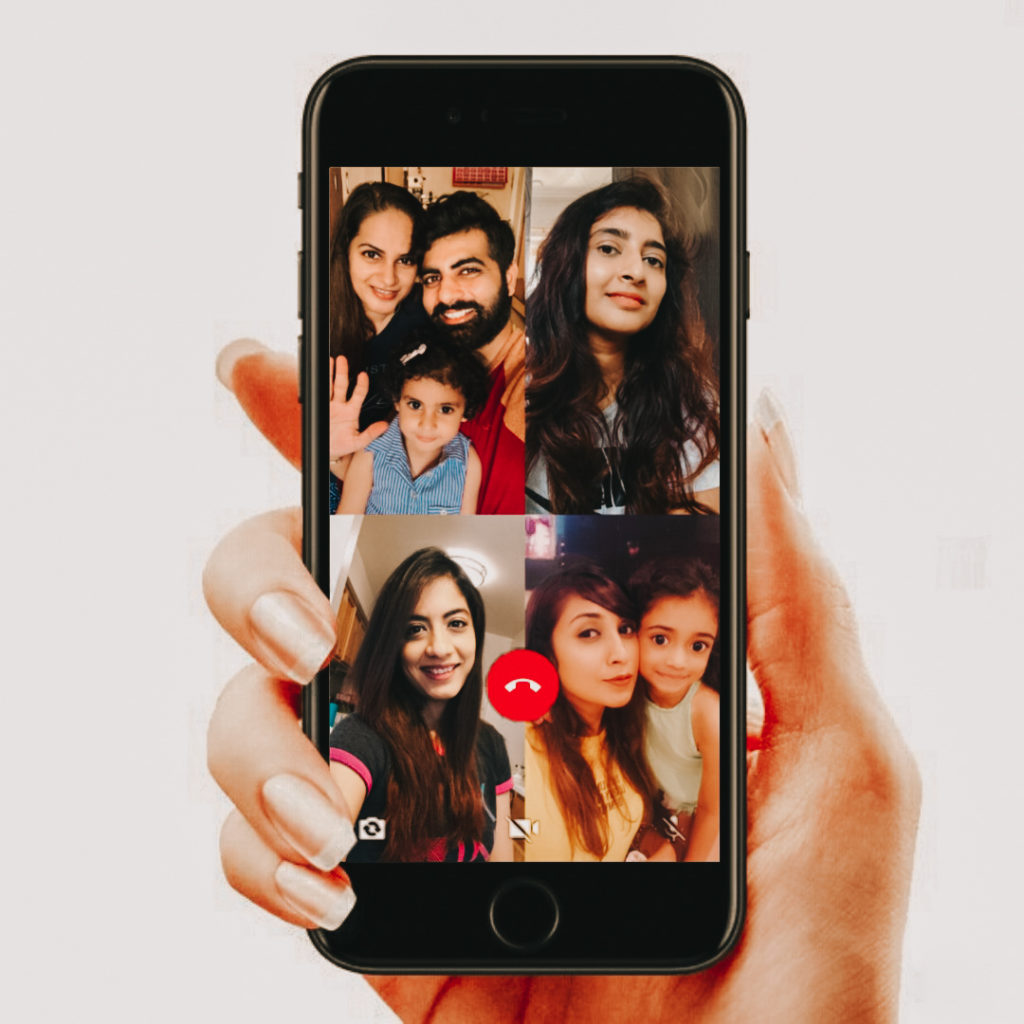 Gardening!
Take some time to finally get a gardening project going! Just because you have to stay indoors doesn't mean you can't get started on your gardening. This is a fun family activity that will be educational and in the long run—delicious. Bring the outdoors in by sprouting seeds or planting a container garden. Gardening is one of the best things to do at home that helps you to relax, get creative, and feel a sense of reward. Bonus: You can use your fresh herbs in your amazing dishes you're learning to cook.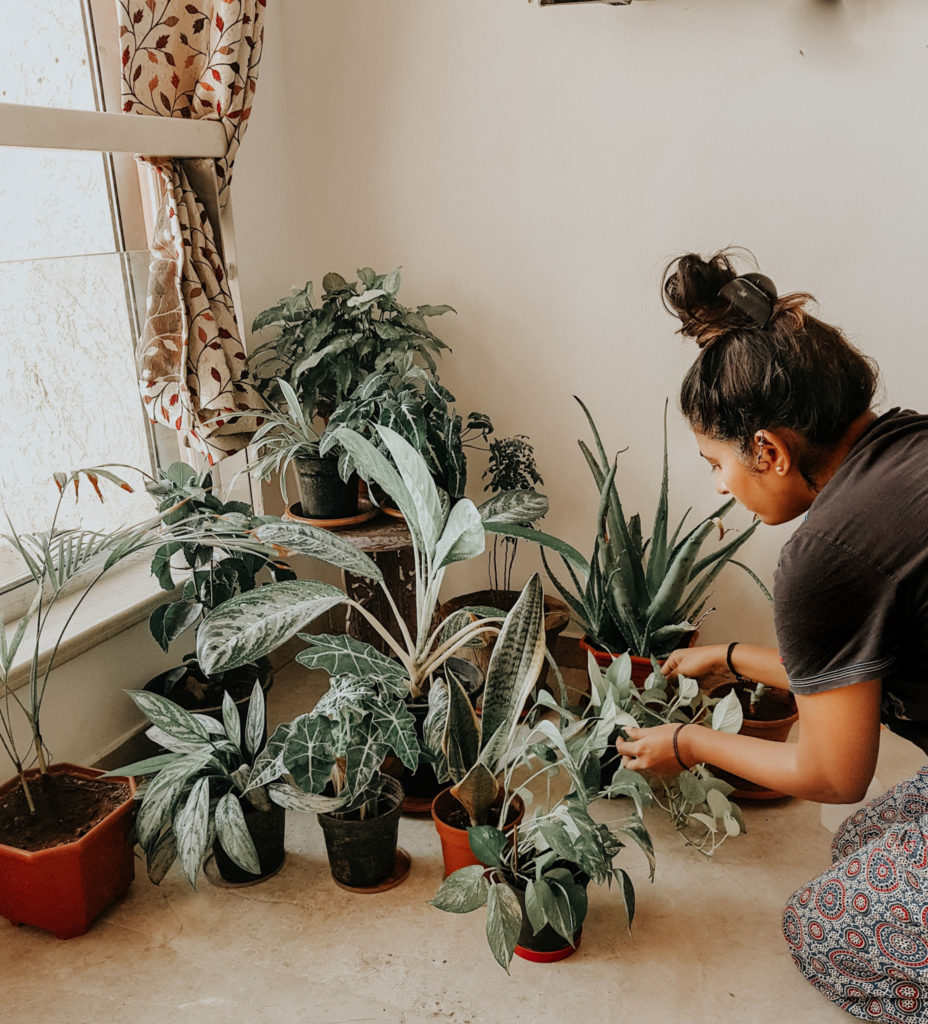 Take online courses
Learning something new can be fun, and in many cases, completely free! Platforms like Coursera already offer thousands of free online courses from top universities, but you can always choose to learn something that excites you—even if it is not a work-related skill. Khan Academy, which was originally created by Salam Khan as a way to help his cousins with their homework, can teach you anything from elementary school math to art history. Khan Academy utilizes videos, articles, and quizzes to help you master your topic. Rope in a friend that shares the same interests so you can learn together and double the fun!
Watch a movie
Give yourself a much-needed break from all the craziness out there and curl up on the sofa with one of these feel-good and wanderlust-worthy films this weekend📺. Some of our top picks include "Zindagi Na Milegi Dobara" "Queen" or "Dil Chahta Hai"— but there are plenty of classic flicks and television series to choose from.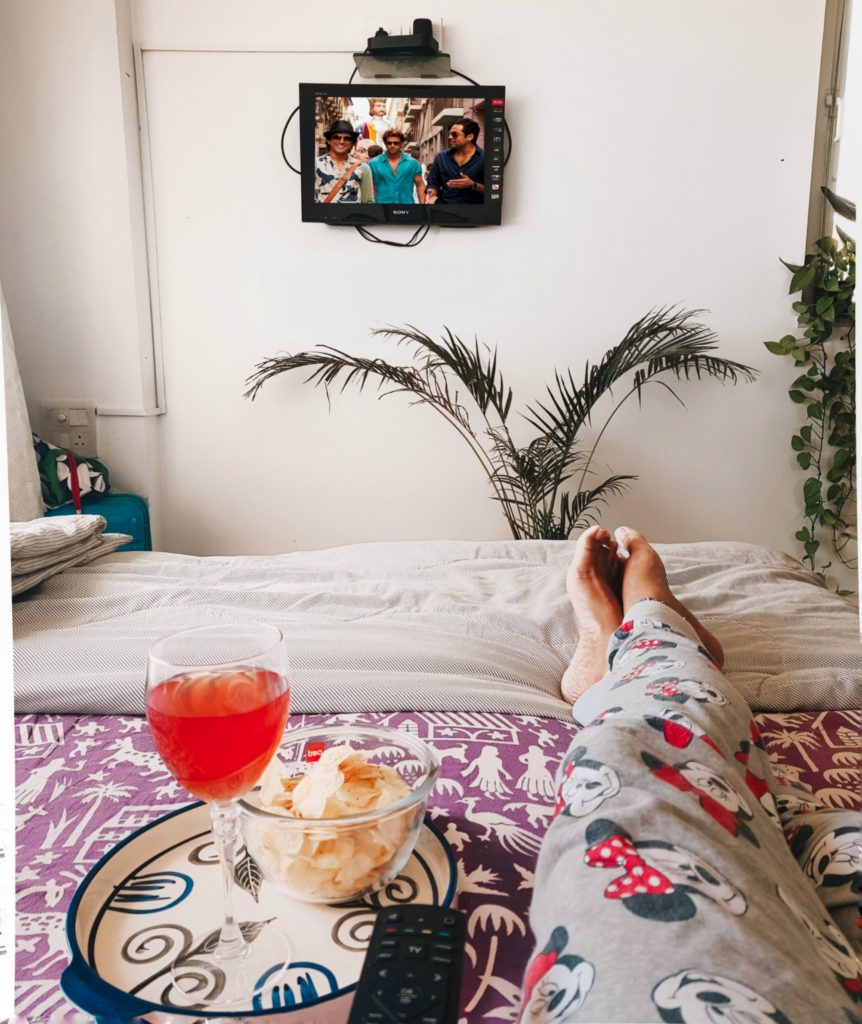 We understand that these are hard times for every one of us. But, it is for our good and safety that we stay indoors. But, one cannot stay in isolation for long by sitting idle. I hope some of these self-quarantine activities would help you get-out off stress and anxiety. On that note, #KeepCalm & #QuarantineOn
How are you spending your time at home? Comment Below
You may also enjoy INDOOR PHOTOSHOOT IDEAS DURING SEL-ISOLATION or READ MORE WITH STORYTEL AUDIOBOOKS