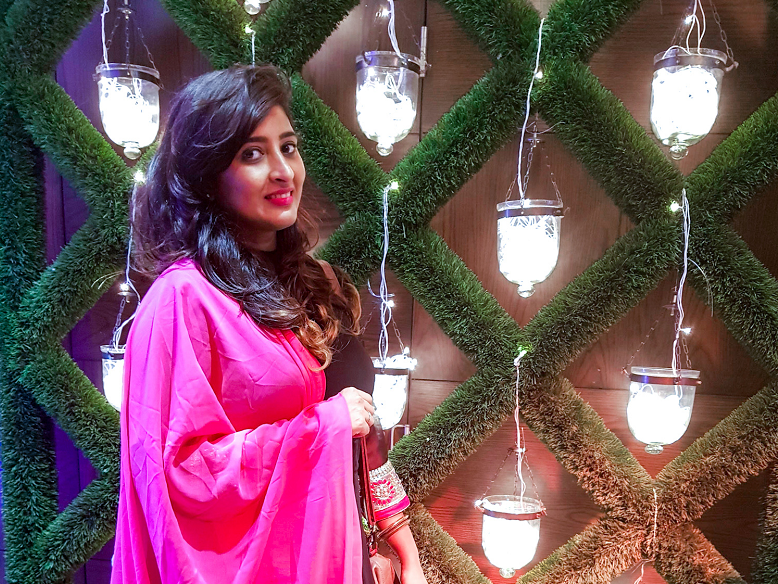 Diwali is just around the corner and it is one of the most celebrated festivals by countless Hindu families all over the world.  It's that time of the year again, where you see the night sky lit up like a thousand stars are shining…you can call it Diwali Dazzle. Where you see rangolis decorating the floors. Where lanterns indicate that the festival of lights is here and did we forget the long weekend? When we hear the word Diwali, a number of images pop into our heads, whether it's playing blackjack at your friend's cards party, indulging in sweets with your cousins, or attending Lakshmi poojans. Either way, you need to look like your absolute stunning self but with the added glitz and glamour that Diwali demands.
If there's one festival that gets all Indians in a celebratory mood, it is Diwali. People love to go all out on Diwali and flaunt their best Diwali wear.
Everyone's got their unique sense of Diwali fashion and they sure don't shy away from flaunting it!
Dressing up in Indian wear has it's own charm. Isn't that why we look forward to this season the most?
Here are some ethnic wear looks I love and there's no better time than Diwali to flaunt them like a boss!
It's not really Diwali…
Unless your social media news feed is filled with pictures of you looking no less than a Diwali Patakha!
Share your Favorite Diwali looks..
Previous Post: DREAM BEACH ON NUSA LEMBONGAN-BALI
Follow my blog with Bloglovin