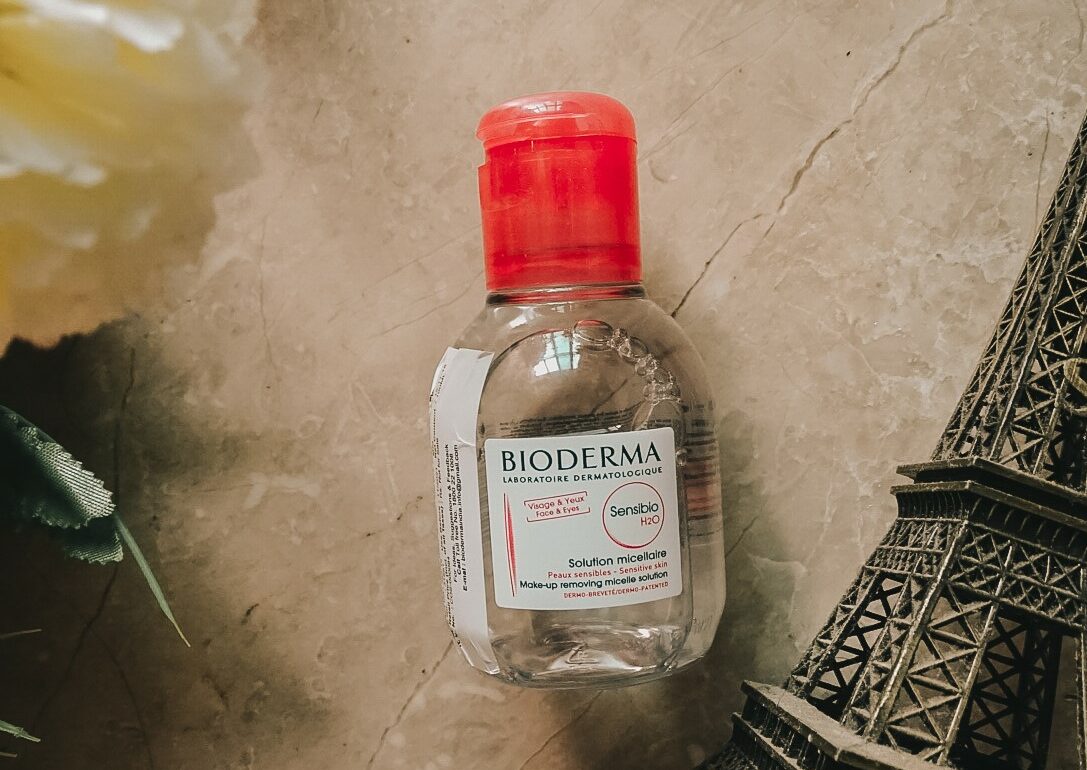 Hello,
Lovely people out there!!! ☺
If you use any kind of makeup or even BB cream on daily basis then it is really very important to remove your makeup to avoid skin issues. If makeup is not removed properly, than its going to clog your pores and which in turn would lead to acne, pimples, blackheads, whiteheads and what not. So today I am going to review one of the most popular micellar waters. That's Bioderma Sensibio H2O Micellar Water.
So no matter how tired you are, make it a ritual to get rid of all the makeup atleast before going to bed. The key to healthy skin is not just good skincare or good quality makeup but also using good quality makeup remover so that it works gently and effectively.
Product Details:
Sensibio H2O is the 1st and only dermatological micellar water perfectly compatible with the skin: its fatty acid esters, the constituent elements of micelles, are similar to the phospholipids of the skin cell membranes and naturally help rebuild the skin's hydrolipidic film.
Claims 
A cleansing and make-up removing water that respects the fragility of sensitive skin. Combines performance and very high tolerance, Cleanses and removes make-up from the face and eyes, Soothes and clears up irritated skin, Produces a feeling of instant freshness. Non-rinse. Even removes water-resistant make-up. Fragrance-free formula, Alcohol-free, Paraben-free, Hypoallergenic
Ingredients
Water (Aqua), Peg-6 Caprylic/Capric Glycerides, Propylene Glycol, Cucumis Sativus (Cucumber) Fruit Extract, Mannitol, Xylitol, Rhamnose, Fructooligosaccharides, Disodium Edta, Cetrimonium Bromide.
How do you use it?
Apply liberally to a cotton pad and gently sweep over the face and eyelids. Repeat until the cotton pad comes away clean, then lightly pat the face with a clean towel to dry.
Packaging
The product comes in a transparent plastic jar with a bright pink cap. Simple and fuss free with no leakages
Price
Available in different sizes . Small size 100ml INR 660. Bioderma is easily available at pharmacies and online on Nykaa, Amazon.
My Experience
The solution is very gentle on the skin, does not dry it out or cause any breakouts. It is excellent for removing regular makeup including  eyeshadows, liquid lipstick, waterproof makeup and kajal on a daily basis. For people who want a fuss free makeup remover this one is pretty great. I like it more than the cleansing wipes I've used in the past because it is help me remove even tiniest particles of makeup and requires without making my skin dry. No rubbing or tugging, only few gentle swipes and poof ! But it didn't remove waterproof mascara completely. Other than that it works fine.
This Bioderma micellar water doesn't make the face dry either. It can also be used as a cleanser. Just take some amount of Bioderma sensibio H2O Micellar water in a cotton pad and wipe it off across your face. This would act as a mild cleanser, especially for dry and sensitive skin people.
Thumbs Up
Removes makeup effectively
Suitable for all skin types
Doesn't cause irritation on the skin
Did not cause any breakouts on my face.
Perfect for sensitive and intolerant skin
Does not contain alcohol or parabens (does not dry out skin)
No need to rinse face post removing makeup (no residue / stickiness)
Thumbs Down
Not effective in removing waterproof mascara
Would I Recommend/Repurchase Bioderma Sensibio H2O Micellar Water?
It is a bit expensive but worth every penny. If you are looking for a good, effective and skin friendly micellar water without any nasty ingredients then this is something which you should consider. I had a good experience. So if you have been using cleansing wipes, ditch them and try Bioderma Sensibio H2O.
XOXO
Hayyaa…
Want to keep reading? HIMALAYA FRESH START OIL CLEAR FACE WASH REVIEW AND COLORBAR SINFUL MATTE LIPSTICK|REVIEW