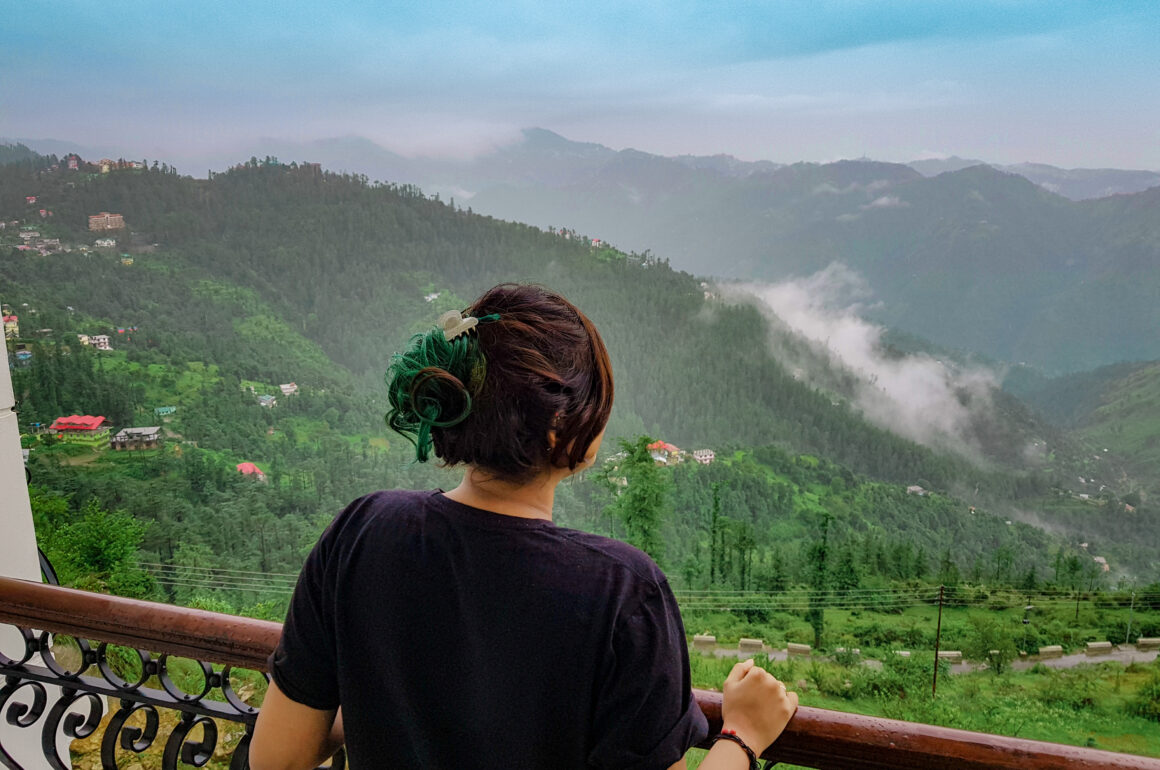 India is a country that has got it all. From pristine beaches to attractive hills, the country is choked with surprises. There is one thing regarding the hills that continues to enthral us. And even additional about the picturesque surroundings that push us to scale the heights and make it there. whereas most of the simplest famous traveller places are swarming with tourists throughout the peak seasons, it's always better to travel to places that are lesser famous. So, visit Naldehra-Offbeat Hill Station close Shimla to chase the surprising.
About 18km drive to the Northeast of Shimla is Naldehra –a small and glamorous hill station of Himachal. Retaining Himachal's unspoiled charm, the picturesque beauty of this site will leave you awestruck! The awe-inspiring outdoors and a popular Golf course makes Naldehra an ideal spot in the mountains. This serene town showcases the best that Nature has to offer, from lush green landscapes, majestic snow-clad mountains, pristine lakes to the fresh air of tranquility.
Naldehra near Shimla is aptly installed between the pined-fringed valley and massive Himalayan Mountains and can be easily reached. The lovely town in himachal, just an hour away from the bustles of capital city Shimla, samples the best of mountain.
I went there in month of August (my birthday week) with my husband looking for quietude, and this place dint disappoint me at all.  There are a few temples and scenic spots at driving distance from Naldehra.  
About Property
The property I stayed in was Prestine Peaks, Naldehra by Club Mahindra which was really beautiful that I dint feel like leaving.  As soon as you step into this Naldehra resort, you can sense the calmness and purity of the Himalayas in the air.  The elegant architecture, tranquil ambience, and exotic location of the resort in Naldehra will give you a glimpse of paradise. I particularly enjoyed the vintage artefacts and wall pieces kept in different nooks and corners of the common spaces. There's also an in-house spa and a fully-equipped games and activity room to make you holiday more fun.
The property has Hotel Rooms, Studio rooms, and one BedRoom Apartments. We opted for studio room built with open balcony, offer breath-taking view of the mountains. Room were extremely fulfilled with the space and amenities inside: mini kitchen, dining table, living area, a balcony and one bathroom. It was done up very aesthetically and was super comfortable.
When it comes to food there are few small eateries for tea/coffee or evening snacks downside at walkable distance. At the Pristine Peaks, you can taste some of the local cuisine, prepared by the chefs who add a special touch to all the dishes. You can opt for buffet or choose a Le carte as per your convenient.  The resort also serves the popular, 'Kawah' tea, mastered only by one of the finest chefs in the world.
Things to see and do near Naldehra
There are many things you and your family can do when staying at the Pristine Peaks. You can visit the temples of Jakhoo, Kali Ka Tibba and Mahakali, and witness stunning views of the valley and hilltops. You can go horse riding in the forests, an experience that you and your family would cherish. For the adventurous types, you can take a shot at skiing in Narkanda, or take a dip in the hot springs at Tattapani, or experience river rafting in the icy rivers of Himachal.
How to reach Naldehra
We booked flight from Mumbai to Chandigarh and hired a taxi from Chandigarh to Naldehra to cover 136Km distance. However, it is not very difficult drive and you can easily complete the journey in around 5 to 6 hours. The nearest Railway station is kalka about 110km from Naldera and from there you can easily hire local Taxi.
Visiting an offbeat place comes with the task of choosing a promising place to stay, where you can enjoy the view in serenity. One of the places you could choose to stay when visiting Naldehra is Pristine Peaks, a Club Mahindra resort. You can book the rooms online
Feel free to ask any other questions you may have, in the comments. For regular updates, follow me on Instagram.
Happy Travelling!!
Want to keep reading? You might like BEST BEACHES OF SOUTH GOA And FOREST HILLS TALA WEEKEND GATEWAY